Daily Joke: Engineer, Physicist, and Mathematician Figure Out How to Put Out a Fire in a Hotel
A math and science convention was in town and was heavily attended by several intelligent people, including an engineer, a physicist, and a mathematician. One night, the hotel where the trio stayed was on fire. 
The engineer woke up in the middle of the night and noticed that his room was on fire. Immediately, he took hold of the fire extinguisher, and in 15 seconds, he put out the fire and went back to sleep.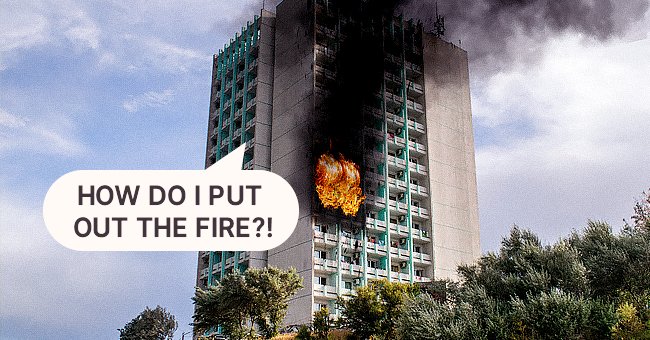 Next, the physicist woke up and noticed the same thing. He did not immediately grab a fire extinguisher. Instead, he calculated the surest angle to most efficiently put out the fire.
After he was done calculating, he took hold of the fire extinguisher and quenched the fire in one minute thirty seconds then went back to bed.
Meanwhile, the mathematician woke up and saw his room on fire too. Without hesitation, he glanced at the fire extinguisher and said, "A solution exists!" then went back to bed. 
ANOTHER HOTEL JOKE
A father and his little son checked into a hotel room and met the maid who was about to leave. On seeing them, the maid stopped.
She welcomed them and brought to their notice that she had put fresh towels and toiletries in their room. The maid encouraged the pair to enjoy their stay, and the father and son thanked her. 
The maid left, and the father-son duo settled in. After they were done, the little boy informed his father that he needed to use the bathroom, and he got the go-ahead.
He dashed into the bathroom, and ten minutes later, he was not yet done. Worried, the father knocked on the door and asked if everything was alright. The boy gave an unsure answer. When the father asked what was wrong, the little boy opened the door and said:
"Dad, I think that lady lied to us. I looked all over our toilet, and I didn't find any trees!"
If you found this joke funny, you might like this one about an engineer who creatively tells his friend what he was up to.