Ariel Winter Debuts Red Hair & Displays Toned Body in Printed Swimsuit in Instagram Pics
Actress Ariel Winter debuted her new hair and flaunted her toned physique in a stylish printed swimsuit in a series of breathtaking pictures. Check out the young star's incredible Instagram snaps.
Ariel Winter is widely known as the sarcastic and nerdy teen Alex Dunphy in the critically-acclaimed television series "Modern Family," which ran for eleven years. She started acting at 11 years old.
While the popular series ended in 2020, Winter's character has left a permanent mark on many fans, who witnessed her grow up on screen. A year later, she continues to charm her supporters online.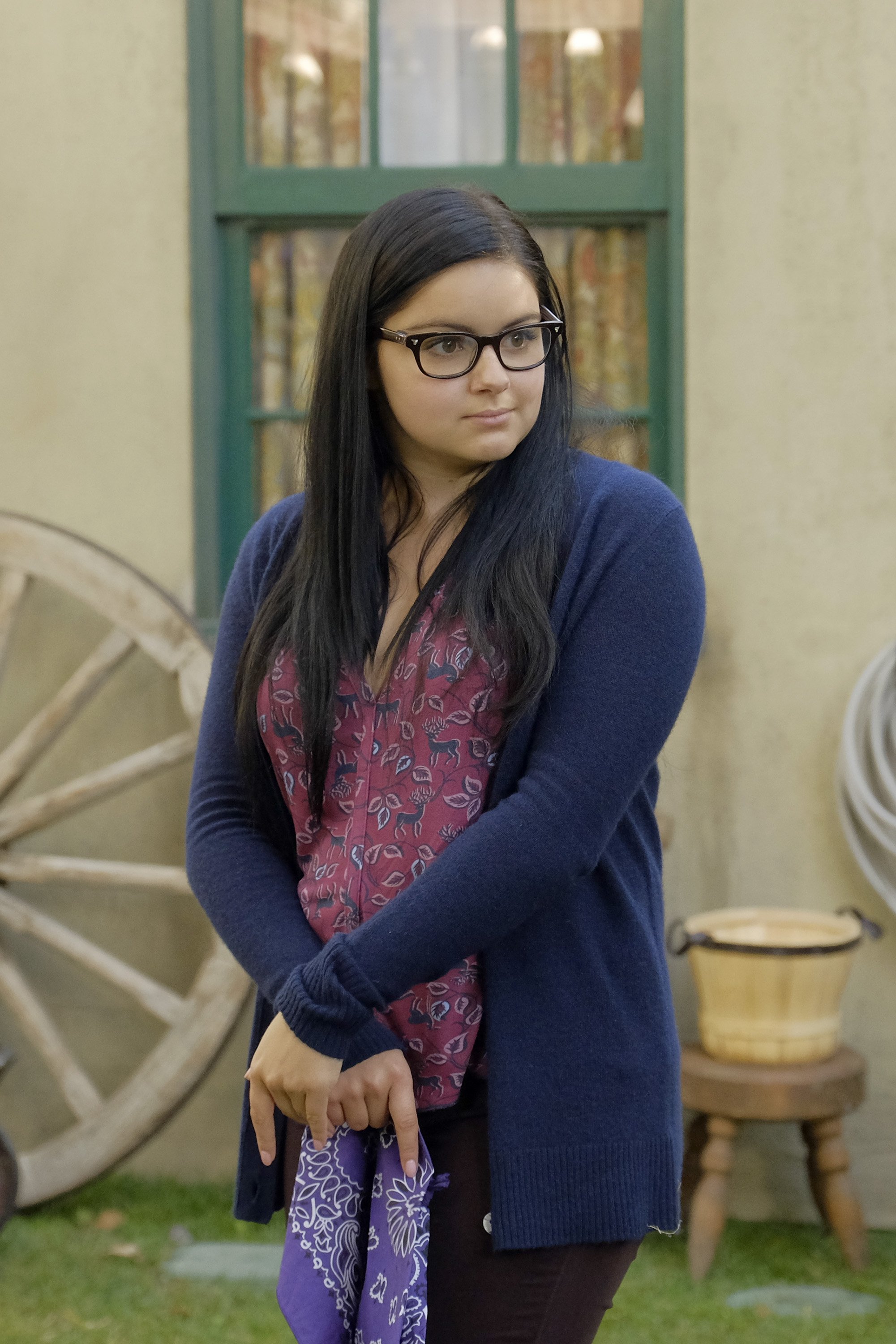 Winter recently updated her fans on Instagram with several photos of herself relaxing at a cozy beach house with her boyfriend, former Disney star Luke Benward. The TV actress wrote in the caption:
"Does anyone else love games (especially board games) as much as we do? 😅 
Along with her message, the 23-year-old actress added hashtags that summed up her fun and comforting day. Adding to her joy and relaxation are kind comments from pleased fans.
The stunning photos showed Winter wearing a printed two-piece swimwear with tiny folds along its seams. The former child actress looked happy with her choice of swimsuit. 
Besides her gorgeous swimwear, Winter stunned thousands of fans with her beautiful red hair. An observant fan commented on her glowing snaps, "omg back to red!! so cute [sic]." 
The flawless actress has gone through different hair color changes in the past, as documented in her Instagram, including sporting blonde, pink, black, and brunette locks.
Winter previously sported red hair, and fans were thrilled to see her going back to her old hair color. "Ohh I love ur hair!! Nice color [sic]!" a dazzled fan exclaimed, adding that red looks good on the TV star.
While Winter is able to deal better with body-shaming and constant scrutiny, she admitted criticism still affects her.
Other followers left flattering remarks on Winter's shapely figure and glowing skin. The actress, who follows a 20-minute workout three times a week, has been open and honest about her relationship with her body.
Despite having a legion of fans who support her, Winter also encounters critics who shame her appearance. She said her weight loss resulted from switching psychiatric medications. 
Critics assumed she changed her medication so that she could lose weight. However, Winter said she never thought her medication, which she takes for her mental health, could affect her weight.
Winter said people have asked her about what medicines she was using that resulted in her weight loss. But she stressed that medicines have different effects on each person.
While Winter can deal better with body-shaming and constant scrutiny, she admitted criticism still affects her. But the actress finds a strong support system in numerous friends and loved ones.
Winter is one of the most promising young actresses in Hollywood. Besides "Modern Family," which she starred in with Nolan Gould and Sarah Hyland, she has appeared in several films and TV shows, including "Sofia the First" and "Speed Racer."