Fans Claim Usher's Baby Daughter Stole His Whole Face as She Shows off Her Diamond Necklace, Big Eyes & Tongue
Usher Raymond has proven that being a parent is one of the most rewarding jobs. The singer is in awe of his little daughter, Sovereign Bo, and a recent picture of the child shared on Usher's Instagram page left hearts melted.
American singer, songwriter, and dancer, Usher Raymond is a bundle of talent, and he enjoys impacting the world with his incredible skills. However, the entertainer appears to value the role of fatherhood most, as he always flaunts his kids on social media.
Usher became a father for the third time when he welcomed his daughter, Sovereign Bo Raymond, in September last year. The singer's excitement for his third child is overwhelming, and he never misses a chance to gush on the adorable children.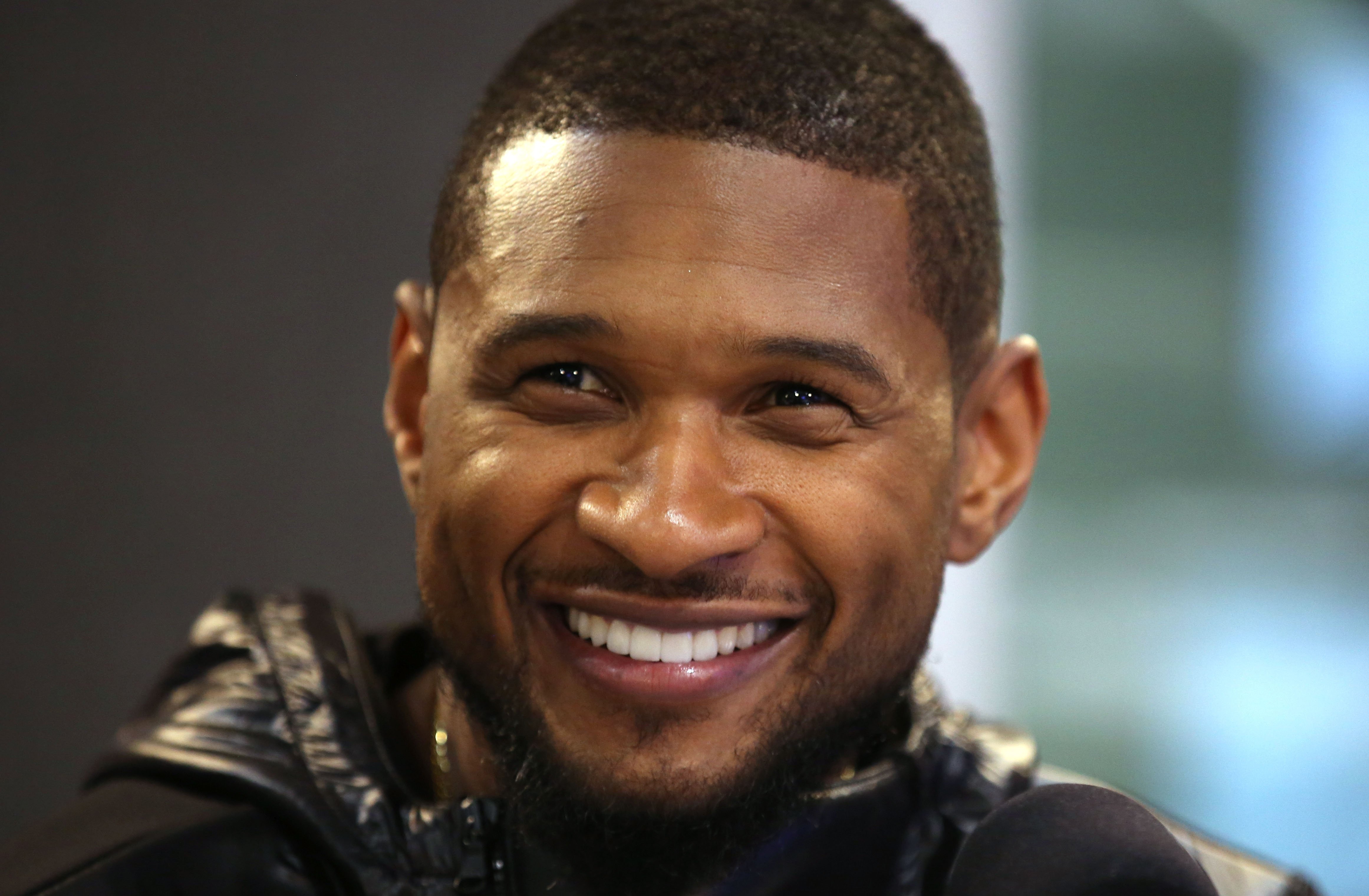 A few hours ago, the father of three updated his Instagram fans with a sweet picture of Sovereign Bo. In the snapshot, the cute tot was dressed in a white baby outfit and wore a diamond neck accessory.
The adorable infant held onto a joker game card and looked at the camera with her big sparkly eyes. She stuck out her tongue, and the uncanny resemblance she shares with her dancer dad could be spotted. Usher added the caption: 
"This Joker."

Fans and followers were quick to serenade Sovereign Bo with complimentary words in the comments section, with a majority pointing out the striking resemblance between Usher and his lovely daughter.
Congratulations are in order for the lovebirds as they are set to welcome their second child together.

One user wrote, "😍what did she do...besides steal your whole face?✨✨," and another made it known that Sovereign Bo's eyes were like those of her father's. A third follower said:
"Looks just like you, pretty."

Another fan pointed out that Sovereign Bo was her father's twin, and a fifth user wrote, "She looks just like you!!! Awww." A delighted user tagged the infant as precious and made it known that Sovereign Bo was her daddy's twin.
Eight months after Sovereign Bo was born, Usher spoke to Extra about the meaning behind his daughter's name. The proud dad explained that the word sovereign was a beautiful word and name to him.

According to Usher, the name meant "a supreme ruler," and his daughter ruled the household. In addition, he also mentioned that he added "Bo" because the cute child was his little "reign-bo."
Usher shares his adorable daughter with his girlfriend, Jennifer Goicoechea. The latter is a music industry executive and director of the rhythm and soul department at ASCAP.

The "Yeah!" singer and his beautiful girlfriend were alleged to have started their relationship in June 2019, however, an Instagram post shared four months later confirmed their relationship.
Congratulations are in order for the lovebirds as they are set to welcome their second child together. Apart from Sovereign Bo, Usher is also a doting father to two boys, who he shares with his ex-wife, Tameka Foster.
The dancer and his sons are fun-loving, and they share their TikTok fans with incredible and creative videos. Usher always wants his sons to admire him and look up to him, and also possess his virtues.