Daily Joke: Italian Businessman on a Business Trip to Indonesia Wanted to Eat Pizza
An Italian businessman visited Indonesia for a business trip and lodged in a hotel. As an Italian, he possessed an extreme dislike for Indonesian food.
So, he inquired from the concierge in his hotel if there were restaurants around where he could get Italian food. Replying to the businessman, the concierge revealed to him that he was a lucky man.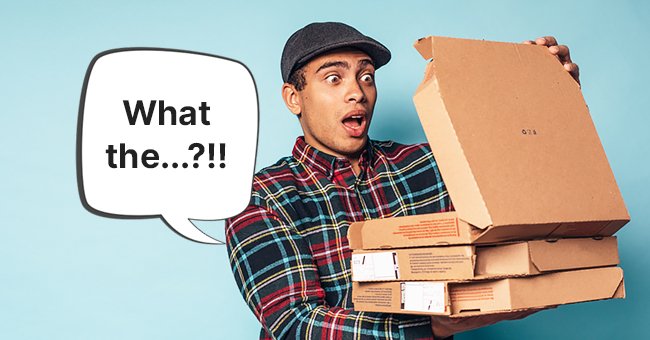 The concierge pointed out that a new pizza place had just opened and offered delivery services, so the businessman took the restaurant's number, went back to his room, and placed an order for pizza.
Thirty minutes after he placed his order, the delivery man arrived at the hotel with the pizza. Without hesitation, he quickly grabbed the box from the man, took a bite of the pizza, and to his greatest surprise, he began to sneeze. 
The businessman was sneezing nonstop and was filled with rage. He yelled at the delivery man who was yet to be paid, asking what the contents of the pizza were.
Without hesitation, the delivery man said:
"We put exactly what you ordered, sir. It's pepper only."
A THOUSAND PIZZAS 
A guy walked into a pizza joint and asked a strange question. He inquired from the staff if they had up to a thousand pizzas, and the staff replied in the negative.
The next day, the guy did the same thing. He walked into the pizzeria, and once again, he asked the staff if they had a thousand pizzas. Replying to the guy, they said that they did not. 
The next day, the staff decided to make a thousand pizzas in case the man came asking. Luckily for them, the guy came by the restaurant, and as usual, he asked if they had 1000 pizzas. 
Happily responding to the man, the staff made it known that they had 1000 pizzas that day. Then the guy said:
"Wow!  That's a lot of pizzas."
If you found this joke funny, you might like this one about a man who once tried to place an order at Google's Pizza over the phone but ended up getting much more than he bargained for.