10-Foot-Long Snake Pokes Out Next to a Woman in a Grocery Store
When a woman was doing her grocery shopping at a local store, she didn't expect to come face to face with a 10-foot-long snake, but that's exactly what happened. 
Helaina Alati got the shock of her life when she was mindlessly browsing the spice aisle of an Australian supermarket. Out of nowhere, the head of a 10-foot non-venomous diamond python could be seen peeking out from the shelf.
Alati, who happens to have training as a snake catcher, detailed that the snake's head came within 8 inches of her head. Fortunately, her snake knowledge helped to keep her calm during the unpredictable encounter.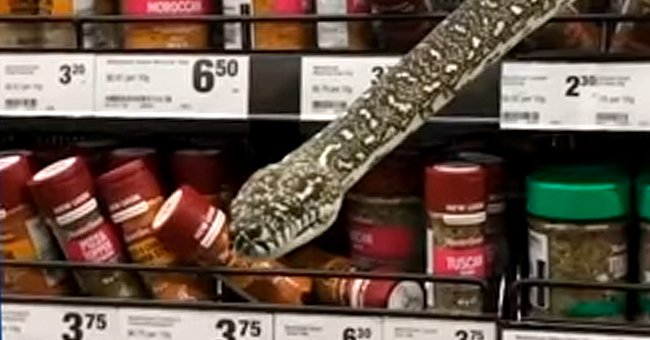 SNAKE STUCK ITS HEAD OUT
The woman explained that despite her snake background, it was still a shock because it was unexpected. She said: "I was in the spice aisle just looking for something to put on my chicken that night, so I didn't initially see it because it was curled up. 
Alati then turned to her right when the reptile stuck its head out and attempted to escape the shelf. The supermarket, Woolworths, confirmed the incident in a statement and provided citizens with more details.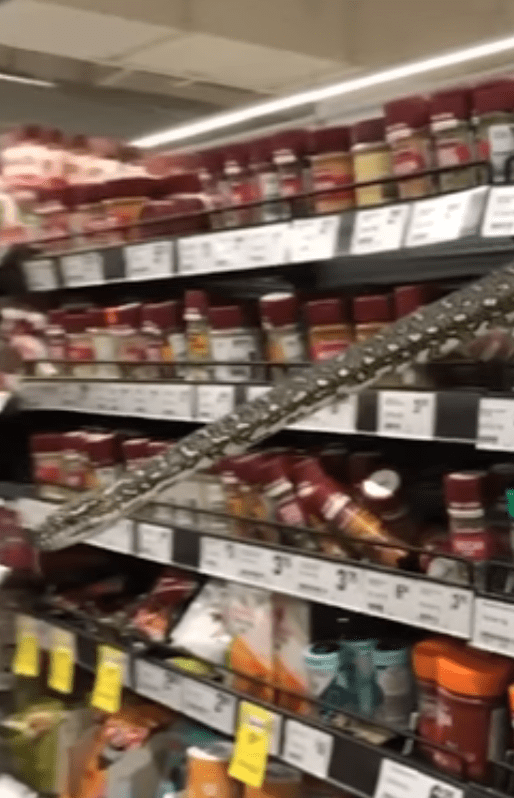 CAPTURED ON CAMERA 
They indicated that a "slippery and rare customer was spotted in the spice aisle." The store continued: "Once it was sighted, our team members reacted quickly and calmly to cordon off the area for the safety of customers." 
The circumstances surrounding how the snake entered the store are unclear, but Alati provided a potential reason. 
Alati quickly captured the encounter on her phone before calling for supermarket staff. She explained that they were confused when she told them there was a 10-foot python in their aisle and she was going to fetch her "snake-bag."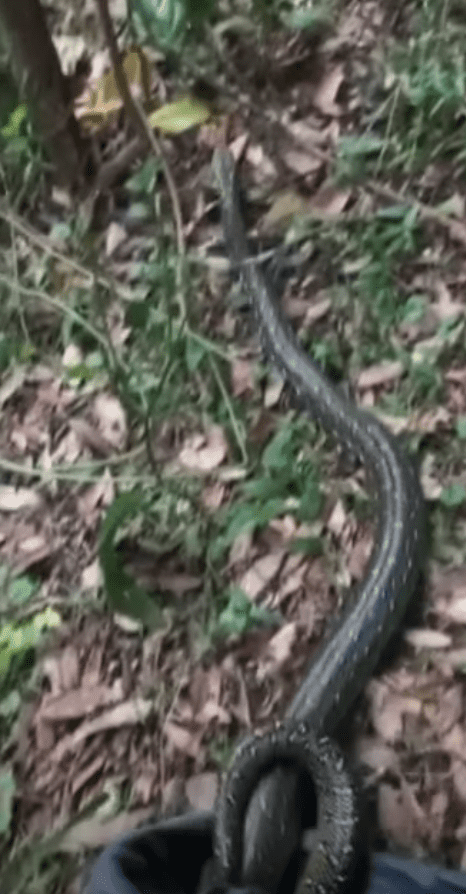 SNAKE WAS RELEASED IN A NEARBY WOODLAND 
She jumped in to help and collected her snake bag at home. She then rushed back to the store to rescue the snake. Alati released the animal in nearby woodland and provided footage of it slithering back into nature, safe and sound. 
The circumstances surrounding how the snake entered the store are unclear, but Alati provided a potential reason. She believed the snake was on the lookout for a mate and probably got lost along the way.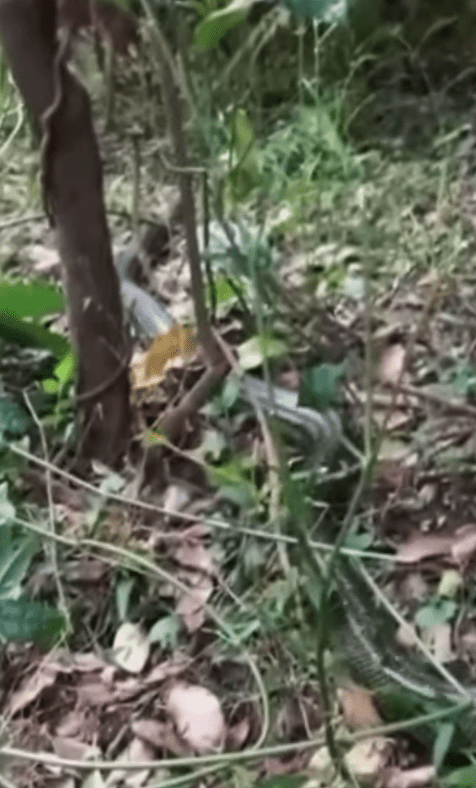 THE INCIDENT WAS EXCITING 
The shopper stated that she instantly knew it was a "non-venomous" and "non-aggressive" snake, which eased her initial shock and prevented her from panicking. She added that most of the staff and herself were excited by the incident. 
The snake encounter occurred during the lockdown. Thus it provided them with the most excitement they had had in a long time. Thankfully, neither human nor snake was harmed during the incident, and the reptile was returned to where it belonged.