Mindy Kaling Talks Motherhood Struggles & Launching New Pen Pal Support Program for Women with TJ Maxx
"The Mindy Project" star recently got candid about being a mother and shared how being a single parent affects both her personal and work life. She also opened up about her new project with TJ Maxx.
Mindy Kaling is back to work and is learning how to navigate raising two kids and balancing her work life. The 42-year-old is a mom to daughter Katherine, 3, and son Spencer, 11 months.
Kaling recently revealed that at a young age, she read Hillary Rodham Clinton's book titled "It Takes A Village" in 1995 but did not understand it.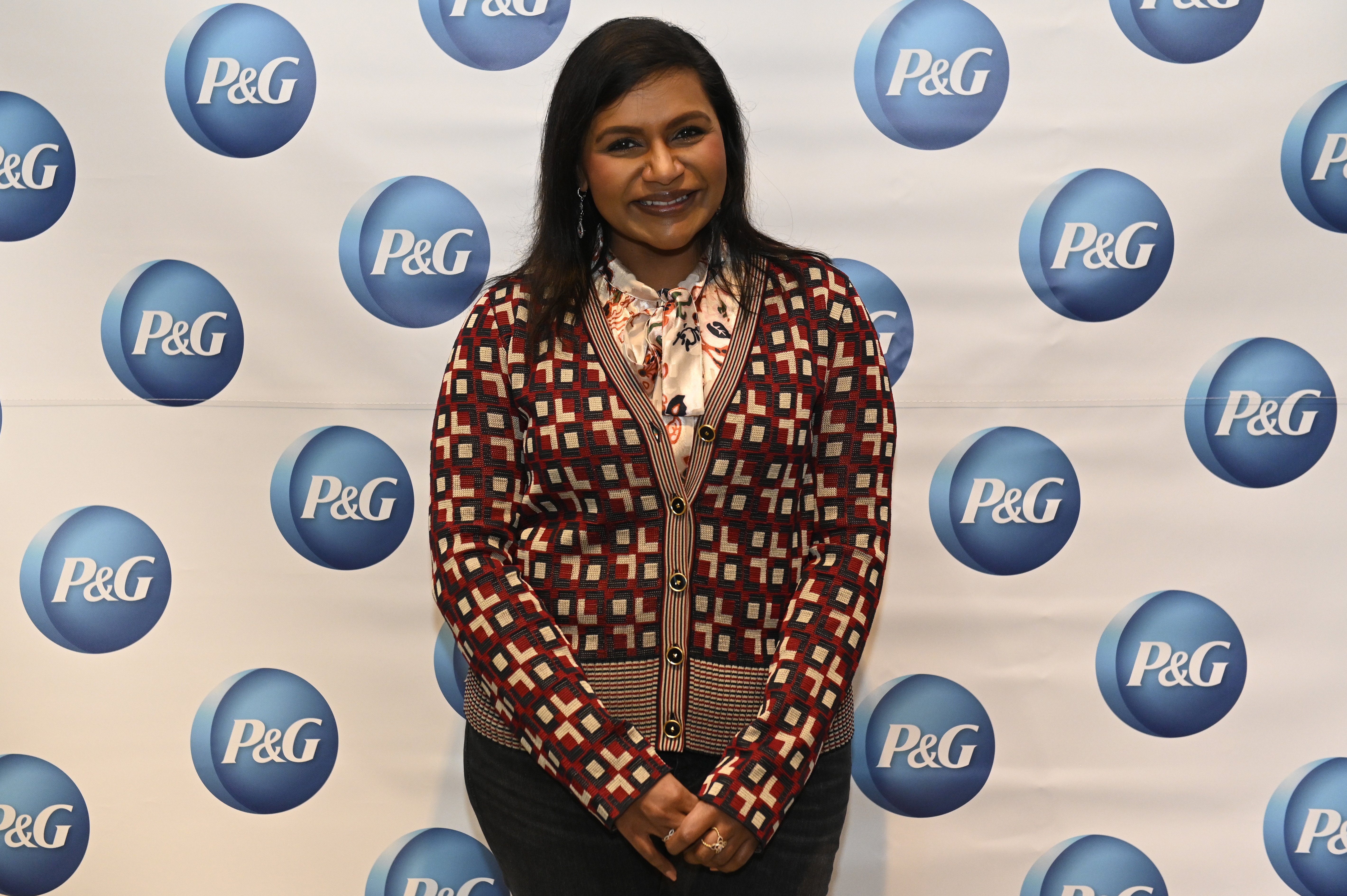 "It's about raising kids, and I didn't understand it as a teenager because my mom and dad raised me," she told Today Parents on Thursday.
In a recent interview with People, the actress shared she gets it now and opened up about the incredible support she has received after getting back to work being a mom of two young children.
The comedian admitted that without a shadow of a doubt, "it takes a village" to raise her toddlers, especially now that she is back to producing and developing multiple projects:
"I wouldn't be able to keep my full-time professional career and have two children under the age of 3 without the incredibly strong relationship I have with my nanny."
She explained that her father offers a good support system as he usually goes over to her house "at least twice a day to take my son out for walks and to pick up my daughter and bring her home. My village is small, and I wish it was bigger," she said.
Kaling expressed gratitude and shared she is "fortunate" to have people helping her out but admitted she hesitated to ask for assistance at first.
"We carry guilt about needing help, and most women in the country don't necessarily have the same resources. A lot of people are lucky because they have family who can help them, but my mom passed away in 2011, so I didn't have a choice," she noted.
"The Office" actress now depends on the "feedback and advice" she gets from other moms in her life. She divulged that their support was in dire need, especially when she welcomed her son amid the ongoing pandemic.
Kaling said if it weren't for the women in her life circle, she would not have done her job as a mother who provides for her babies.
Now she is hoping to provide that same support structure for a network of women with the help of TJ Maxx. She and the retailer launched a new pen pal program titled "The Change Exchange" under the brand's purpose-driven initiative, The Maxx You Project.
Kaling explained that the new program is designed to help women connect and feel supported as they navigate the changes in all aspects of their lives.
Having gone through changes herself, she believes this is an opportunity "to open up authentically" with other women and create a safe space for them and give them a platform where they will be vulnerable without being judged.
Kaling emphasized that this is mainly for single mothers who often fall victim to the social media pressure of pretending to be supermoms.
She admitted that she is a victim to such because she wants to portray a particular perception about herself and that her new project will change all of that.
Since becoming a parent, the writer from Massachusetts has openly talked about life with toddlers and being a single mom in several interviews.
On what she would have done to prepare for parenthood, Kaling said: "Simply logistically, I would've strengthened my core muscles and my back and arms more because of the amount of leaning over."
She explained her little girl is at an age whereby she cannot walk but wants to, and so, "I'm constantly hunched over trying to help her walk around the house."
On being a single mom, Kaling shared: "I'm surrounded by family and friends who love and support me. I didn't think I'd have a child before I got married, but hey – it turned out that way, and I wouldn't change a thing."