'90 Day Fiancé's Loren Brovarnik Welcomes 2nd Kid Sharing Baby's First Pics & 'Few More Details'
Loren and Alexei Brovarnik's long-awaited moment is here, and they've welcomed home a new addition to the family - baby number two! They shared cute photos and details about the baby.
TLC's "'90 Day Fiance" Loren and Alexei are new parents, They welcomed their new baby on Monday, and in an Instagram post from a few hours ago, Loren shared details on the new baby.
The brand new baby came into the world earlier than was expected and weighed 5lbs and 7oz, just as his big brother.  He was 19 inches tall and was born via C-section. They shared photos of the baby in NICU.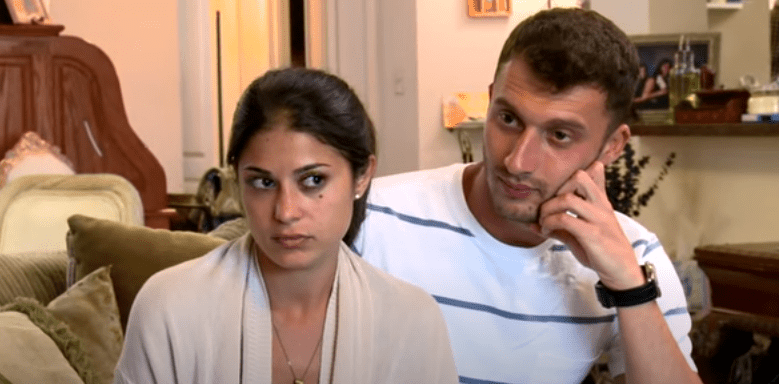 The new parents are excited about their new addition to the family and, more than anything, are happy that 1-year-old Shai is a big brother.
The happy couple announced their pregnancy back in March, saying they figured it was the right time to have baby number two. They opened up to Us Weekly :
"Wow! And just like that, we're a family of four! It's so surreal!"
Fans were excited by the news and filled her comment section with congratulatory messages and well wishes on her new journey as a mother of two. 
Just over a year earlier, in April of 2020, the two welcomed their first baby, Shai Josef. They shared their excitement with their fans, saying they were beyond in love with their baby and even more so with each other.
The reality TV show star also opened up about her pregnancy, saying that the first trimester was a little harsh on her, but with the support of her husband and those close to her, she made it through just fine.
The couple's love story is storybook worthy, and it began with a Birthright trip. For Loren, it was a historical trip, but it ended up being the beginning of a beautiful story because while there, she met the love of her life.
Alexei and Loren say another challenge they face is receiving unsolicited advice and comments from fans.
Over the course of the next year, Loren traveled to Israel a total of five times to see her boyfriend. The couple would soon make huge sacrifices for a chance at real love.
The couple would go on to have two weddings to ensure both sides of the families witnessed them exchange their nuptials. In 2019, the couple announced they were expecting their first child.
More good news was, however, on the way and in January of 2020, the same month the couple revealed they were expecting a baby boy, Alexei was given citizenship to the US.
With pressure from the show to plan a wedding in three months, the couple was really awaiting a breakthrough in Alexei's citizenship process, one whose approval they'd waited for for a long time. The Things reports:
"While the couple had certainly dealt with some significant stress up to that point, there was definitely cause for them to celebrate at the turn of the New Year, and they did."
The couple continues to share their parenting journey, and contrary to what many may think, it has not been all smooth for the two, who have shared their love story on the reality dating show '"90 Day Fiance".
Having to bare their lives on TV is challenging, with the fans always judging them based on what is shown on the show. They say another challenge they face is receiving unsolicited advice and comments from fans.
Loren and her husband, however, are quick to mention that despite the challenges, they do also receive a lot of support and love from genuine fans and will continue sharing their journey in the show's spin-offs.