Steve Harvey's Grandson BJ Looks Like His Mini-Me Wearing a Green Polo Shirt for 1st Day of School
Steve Harvey's grandson BJ is growing up so fast. Recently, his mom and Harvey's daughter, Karli, shared a picture of the adorable tot attaining a new milestone, and it was lovely.
Over the years, Steve Harvey has remained one of the numerous Hollywood icons who have continued to entertain the public with their incredible talents. A television presenter, actor, author, and former stand-up comedian, Steve has an impressive resume. 
Amongst other TV shows, the onscreen personality is primarily famous for being the host of "Family Feud" and "The Steve Harvey Show." Harvey constantly shows his comedic side while appearing on TV, but when it comes to family, he puts jokes away.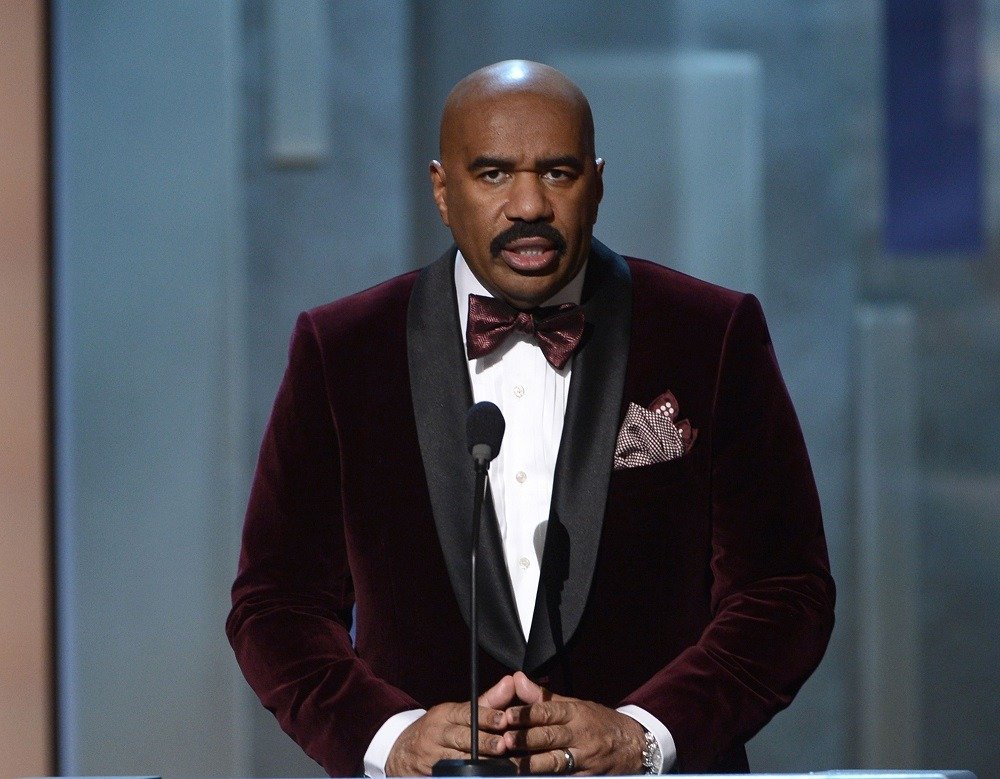 The star is a doting father to seven kids, Karli—a public speaker, Brandi—an author and podcast host, Broderick—a producer, Wynton—a photographer, Morgan—a card games creator, Jason— an artist, and Lori— a model and fashion designer.
He is also a loving granddad to his five grandkids. Recently, the actor's daughter, Karli, took to her Instagram story to share a picture of her son, Harvey's look-alike grandson, BJ, on his first day of kindergarten. 
In the snapshot, BJ looked adorable in a green polo shirt paired with blue shorts. To accompany his outfit, the tot rocked a pair of multi-colored crocs and finished off with a big smile, which revealed the striking resemblance he shares with his grandfather.
BJ stood confidently in a stunning setting, with a white sofa-like structure and lovely brown flowers in the background. The snapshot was accompanied with a caption that read:
"First Day of Kindergarten."
BJ is not just an adorable child; he is also brilliant for his age. Grandpa Harvey once shared a video of his grandson, who he refers to as Buddha, reciting the names of all the American presidents. 
Other fans frowned at it, criticizing Marjorie for sharing the video.
Time and again, Harvey has shared his thoughts on being a grandfather and how much he enjoys it. The TV host was once a guest on the "The Ellen Show," where he revealed that he wanted his grandkids to address him as Big Pimpin.
Show em lil man My grandson BJ aka Buddha actually knows more than I do about them than me..... Hell I thought Benjamin Franklin was the most important President 💰 pic.twitter.com/fX1KLJ5kAd

— Steve Harvey (@IAmSteveHarvey) March 30, 2020
While many might have thought it was just Harvey being his funny self, the actor could be seen on an episode of "The Steve Harvey Show," teaching BJ when he was a baby to say some words. 
The TV presenter is having fun at being a grandfather, however, his wife Marjorie Harvey is not left out. The fashion designer once shared a video of her granddaughters breastfeeding their dolls.
The funny clip sparked a ton of mixed reactions from fans. While some supporters thought the little girls were cute, other fans frowned at it, criticizing Marjorie for sharing the video.
That was not the only time the fashion blogger was in the news. Last month, Marjorie made the headlines after sharing a video of herself flaunting a Louis Vuitton Fall/Winter 2021 airplane bag.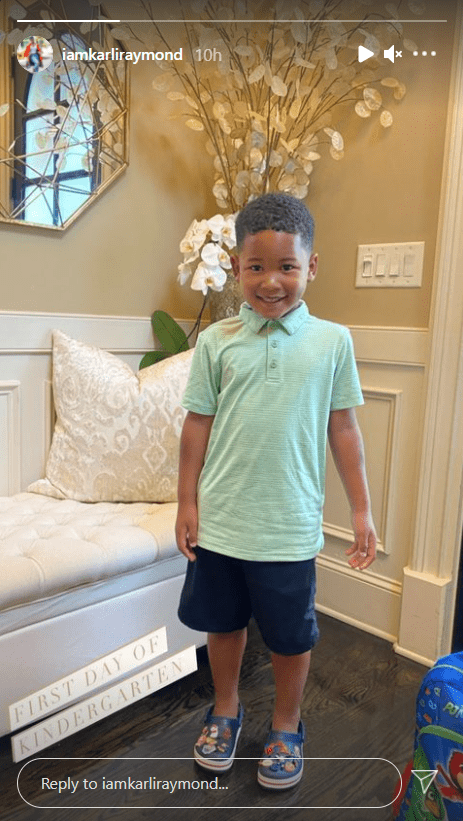 The accessory, designed by Virgil Abloh, is sold at $39,000 and possesses some essential parts of a plane, like the wheels and the wings.