Ciara's Son Future & Daughter Sienna Pose Candidly in New Snap & Fans Gush about Their Sibling Love
A recent picture Ciara shared on her Instagram page showing her oldest kids left her fans gushing uncontrollably, and it was hard to blame them for doing so. 
American singer and dancer Ciara is a proud mother of three adorable children. She shares a son, Future Zahir Wilburn, 7, with her ex and rapper Future. 
She also shares a daughter, Sienna Wilson, 4, and son, Win Harrison Wilson, 1, with her husband and NFL star, Russell Wilson. Ciara loves spending time with her kids and usually shares pictures and videos of some of her beautiful moments with them on her Instagram page.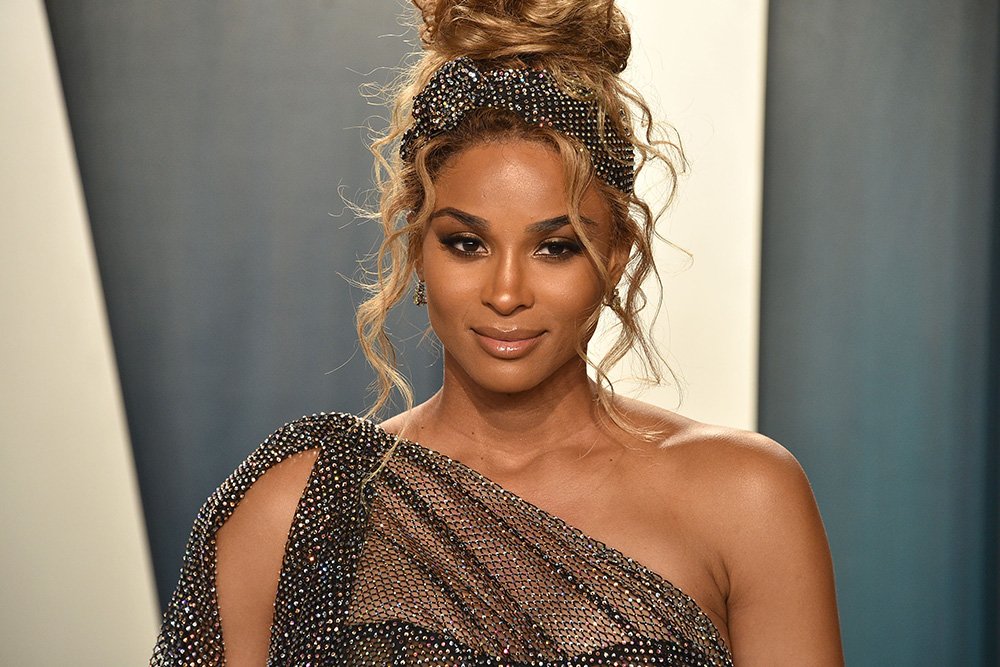 The singer's fans are always appreciative of such posts and enjoy getting a glimpse of her precious family moments. Hence, they were all too pleased with a recent photo she shared.
On Wednesday, Ciara shared a picture showing the close sibling bond between her kids. In the snapshot, Future was topless and wore multicolored patterned shots while his younger sister wore a colorful one-piece swimsuit. 
Sienna flaunted her curly hair while tilting her head toward her older brother, who moved his face close to the camera. She also touched his face and smiled while giving him a cute side-eye. 
Future enjoyed the sisterly love he got from his younger sister and smiled. Their proud mom was also pleased with her adorable kids and captioned the post, 
"Sweet Love ❤️"
Ciara's fans could not hide their love for her kids' close bond and took turns commenting on it. One fan said their bond is everything, while another person said there is nothing like sibling love. A third fan said Future and Sienna are so adorable. 
Since becoming a mother, Ciara has shown in more ways than one that her greatest love is motherhood. However, she experiences the occasional chaos that comes with parenting. 
Future, Sienna, and Win made their runway debut at the launch of their dad, Russell's 3Brand kids' fashion line. 

In a chat with People, she opened up about the feeling of sending her kids back to school this year following 2020's lockdown due to COVID-19. 
The singer said she loves seeing her kids all the time and being in the house more than ever. However, she is excited for them to go ahead and get back into school. 

Through her brand, Dare to Roam, the hitmaker designed a collection of backpacks and lunchboxes with antimicrobial technology that keeps them extra clean. 
She expressed delight that her kids were going back to school with the backpacks before revealing that getting Future and Sienna out the door for school daily was a little bit of organized chaos. 

Besides prepping her kids for school, Ciara is also giving her kids new experiences. In June, Future, Sienna, and Win made their runway debut at the launch of their dad, Russell's 3Brand kids' fashion line. 
Russell, Ciara, and their kids walked the runway while wearing outfits from the 40-piece collection created for kids aged 12 months to 20 years. Ciara and her kids also showed support to Russell when they visited him at his training camp ahead of the NFL season. 
She shared pictures from the visit on her Instagram page, showing as she dazzled in a cute black romper while Russell looked ready to go in his complete football jersey.
One picture showed Russell posing with Future and Win, while another showed Sienna wearing a football helmet and looking as though she was ready for some action. By the look of things, Russell had a perfect preparation for the NFL season.