Ciara Flashes Her White Smile While Posing with Daughter Sienna In Matching Ruffled Dresses
Ciara is a loving mother and friend, always taking time out of her busy schedule to be with her children and albeit famous companions. 
Ciara and her daughter Sienna, born on April 28, 2017, both modeled for the camera, striking numerous poses. The singer flashed her white smile as she and her little one donned matching dresses. 
Mother and daughter shimmered like angels against the luscious green backdrop. The six photos showed off their adorable relationship; Ciara looked lovingly at Sienna in many shots.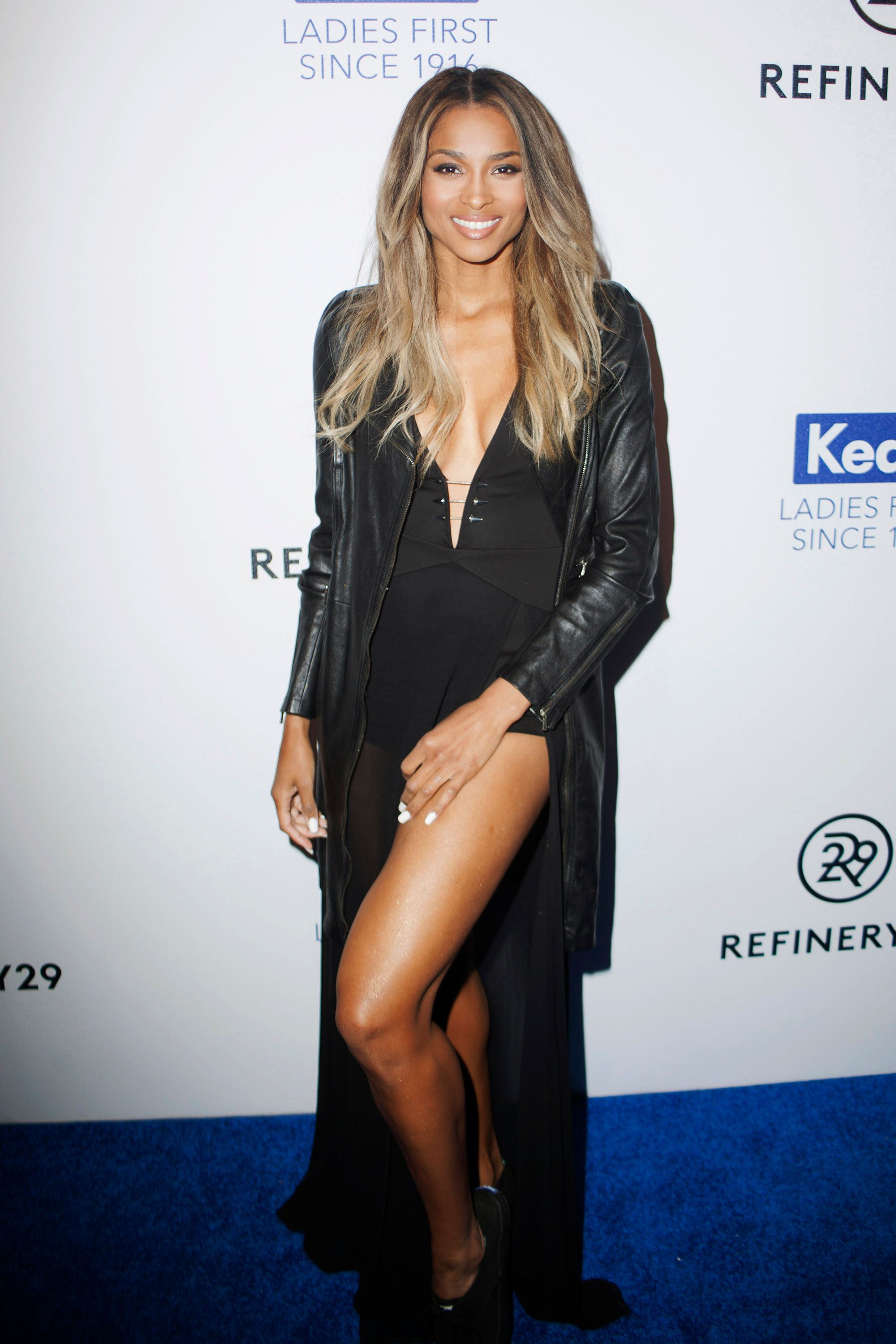 PLAYING IN THE GARDEN 
The first pic showed Sienna lightly standing on her mother's thighs as Ciara bent down in the green grass, both of them smiling at the camera, twinkles in their eyes. Taking to the caption, the songbird penned: 
"Me and My Princess. #Girls."
The white shade of their ensembles emphasized their glowing brown skin, along with Ciara's sparkling jewelry. They were having fun together, the post exuding an authentic ambiance.  
FEELING THE MAGIC 
Sienna's white dress was quite puffy, her natural hair tied up in two pigtails. Ciara's was slightly more elegant, flowing ethereally along with her graceful movements. 
Ciara and Bryant aren't just casual buddies but share a strong friendship.
The music artist's hair stunned as her dark, shimmering, and pronounced dreadlocks fell all the way over her waist. The clothes combined with the scenery elicited a sense of magic.
NAME DROPPING
Ciara and Sienna's matching dresses look similar to a matching mother-daughter ensemble on Anthropologie. They include a collection specifically designed for matching mother and daughter clothes. 
Fans and followers adored the post, sending likes from all corners of the internet. Many celebrities also commented, such as the late Kobe Bryant's wife, Vanessa Bryant, who found them adorable. 

FAMOUS FRIENDS
Earlier this year, Ciara and the Bryant family enjoyed an outing together. The singer's husband Russell Wilson asked Bryant and her children over to celebrate Easter. In a video shared by Bryant, she expressed: 
"Thank you @ciara and @dangerusswilson for hosting the most amazing Easter celebration."
She exclaimed how much she loves all of them and conveyed gratitude. The fun day consisted of a race - adults included - and an Easter egg hunt for the children only. 
Ciara and Bryant aren't just casual buddies but share a strong friendship. They have "slumber parties" together with their little ones and post photos of them breastfeeding together. 
There is also a good chance that Bryant was one of the first to meet the "Speechless" singer's youngest child, Win. Bryant shared a picture of herself in 2020, cradling Ciara's newborn.