Teyana Taylor's Baby Walks & Shows off Her Diapered Dancing Skills Weeks before Her 1st Birthday
Rue Rose Shumpert appears to be full of excitement, few weeks to her birthday. Her talented mother, Teyana Taylor, shared a video of the tot dishing out some moves, and fans found it funny and cute.
Teyana Taylor's second daughter, Rue Rose, has proven to be a source of joy not only to her family but to the general public. Time again, cute videos and pictures of the bubbly infant have been shared on social media, and fans can't get enough.
Recently, the tot had supporters gushing on her mom's social media page after she was seen walking and showing off her dancing skills, just a few weeks before she clocks the big one.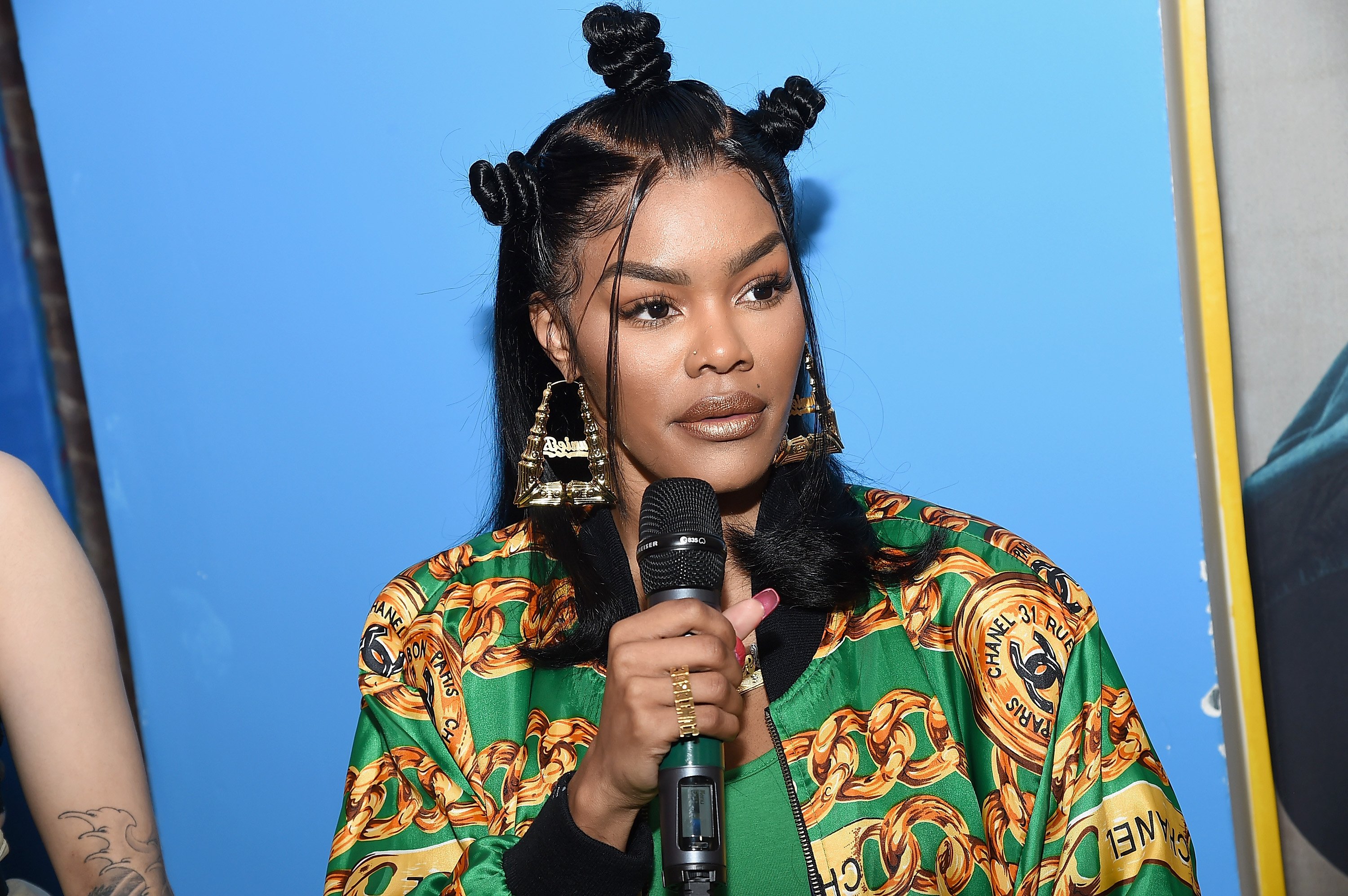 The short clip shared on Taylor's Instagram page opened with Rue Rose wearing diapers and taking her wobbly baby steps. The adorable child was cheered on by her very excited mother.
Few seconds into the video, music could be heard in the background, and baby Rue Rose alongside her mom and big sister, Junie, vibing to it. The infant was the center of attraction as she moved her bottom happily to the rhythm of the music.
In the caption, Taylor expressed her excitement in seeing her baby daughter walking. According to the mom of two, Rue Rose had always been ahead of her time. Taylor further wrote:
"She's been tryna walk for a min now!!! And I was fresh from the airport I went from Aaliyah to Kirk Franklin 😂😂😂😂! I missed my babies so much."
While many fans found Taylor's caption hilarious, other supporters could not get enough of Rue Rose. A majority tagged the child as cute, and some showed love with emojis.
The little girl once left American rapper Missy Elliot speechless.
Seeing Rue Rose and her big sister, Junie, in such a happy mood is no surprise as the pair are not just carbon copies of their mother, but they have also inherited her humorous side.
In an episode of Taylor's reality TV series, Junie was spotted jokingly threatening to kick her father out of the house. The little girls, especially Junie, also appear to have a flair for dancing like their talented mother.
Junie once left American rapper Missy Elliot speechless after she imitated the dance routines seen in the video of the rapper's song, "Throw It Back." Elliot shared the video on her Twitter page, revealing how impressed she was with Junie's moves.
That would not be the only time Junie showed off her dance steps. During her mom's baby shower last year, the little lady was the star of the show. She was clad in a red Givenchy and matched it with a heart-shaped sling purse.
Junie kept her parents' guests entertained, dancing in anticipation of her little sister's birth. The talented child finally experienced the joy of being a big sister on September 6, 2020, when Taylor welcomed Rue Rose. 
The tot was born at Taylor's home in the bathroom, and the singer revealed her excitement about trying natural home birth for the second time. The first time was when she delivered Junie a month before the due date in 2015.