Michael Jordan's Son Marcus Is the Spitting Image of Dad Posing in All Black Track Suit & Cap in New Pics
Michael Jordan's son Marcus has raw good looks he enjoys flaunting on his social media feeds. He recently updated his Instagram feed, and his fans have been swooning. 
Michael Jordan's child Marcus recently gave his fans something to moon over when he took to his Instagram page with pictures of himself posing outside a building that houses his business. 
Marcus also shared a video that captured him showing off his modeling chops via his Instagram page. He looked terrific as usual in an all-black outfit consisting of a black tee he paired with equally black cargo pants and a stylish pair of sneakers.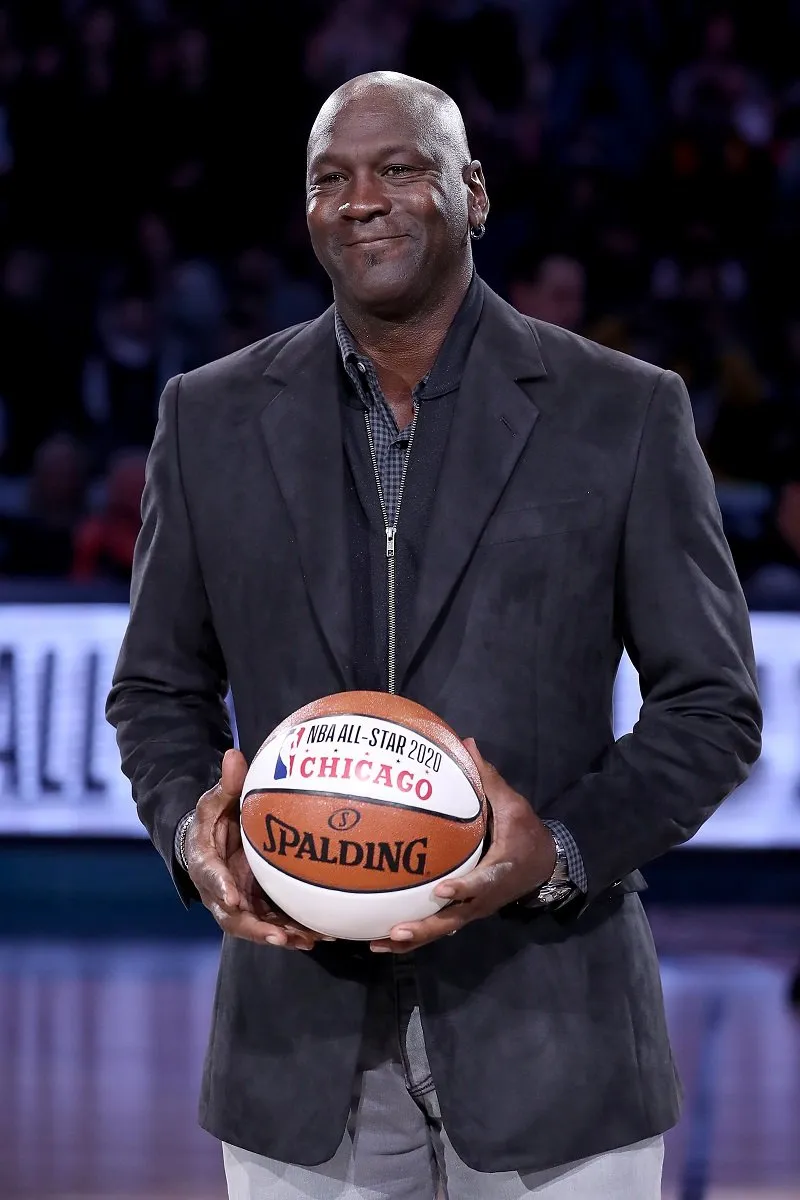 The ensemble was completed with a black baseball hat he turned backward and accessorized with some neck chains, a slim bracelet, and a watch. 
The handsome man struck different poses in the photos, and it got his fans excited. In the comment section, there were a lot of compliments from those who could not get enough of him. 
The pictures Marcus shared were fabulous, but the real reason he put them up was to get the word out about reopening his store in Florida. His fans promised to come through for him even though some, especially the women, probably just hope to catch a glimpse of him. 
He grew up to follow in his father's footsteps by participating in college basketball.
Of course, it does not matter if they manage to see Marcus or not because he is off the market. That's right, the tall man is already married and happily at that. 
He is not the only child in the Jordan family who has tied the knot. Michael Jordan's son Jeffrey is also married and has been for a couple of years while his daughter Jasmine is also preparing to make the walk to the altar.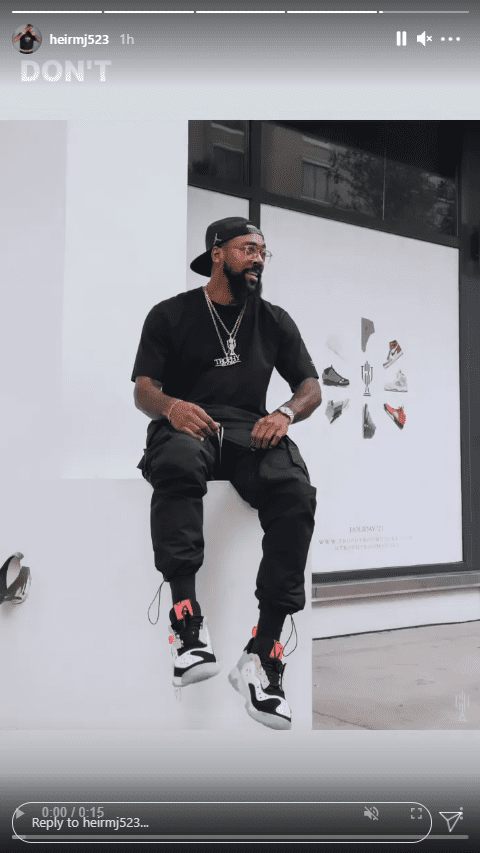 Jeffrey's wife is a woman named Radina Aneva, a Bulgarian native who has her bachelor's degree in math and computer science and her Master's degree in management. She currently holds down a job as the team leader at 20th Century Fox. 
Many may not know about Marcus's marriage because he is very private about his personal relationships. Marcus was born along with Jasmine and Jeffrey, while their father was with his first wife, Juanita Vanoy. 
He grew up to follow in his father's footsteps by participating in college basketball — he ruffled many feathers during those days, but they ended with college. 
His store "Trophy Room" was opened in 2016 and was initially located in Orlando's Disneyland. The shop closed its physical doors last year and moved online, but now it seems they are ready for physical business as well, and fans can't wait to patronize.