Kimora Lee Simmons' Daughter Ming Sets Hearts Racing in Black Skimpy Top, Matching Skirt & Shirt
Kimora Lee Simmons has established herself in the fashion and modeling industry, and her daughters look well placed to follow in her footsteps, as Ming Lee Simmons showed in a recent Instagram post. 
Kimora Lee Simmons is a fashion and modeling mogul and is a name to be reckoned with in the industry. She has achieved so much in her career while being a dedicated mom to her kids. 
Kimora is a proud mom of four biological children and one adopted child. Her oldest children are her daughters, Ming, 21, and Aoki Lee Simmons, who she shares with ex-husband Russell Simmons.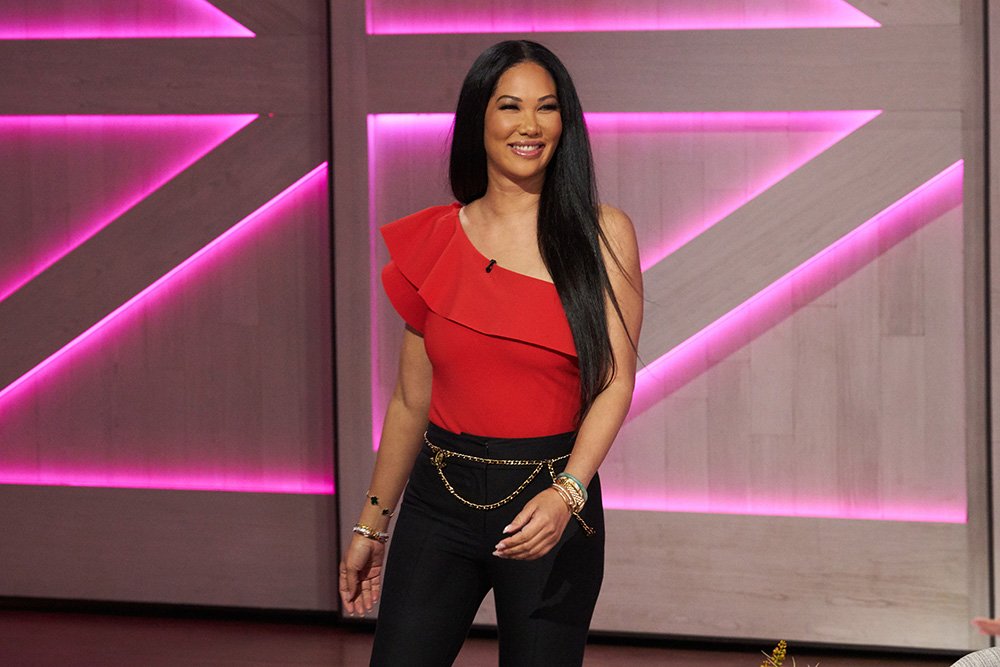 Ming and her younger sister have followed in their mom's footsteps and are charting their courses in the fashion and modeling industry. While their mom's shoes are big to fill, the girls have so far shown they are up for the challenge. 
Ming showed a glimpse of her fashion know-how and modeling abilities in the new pictures she shared with fans on her Instagram page on Wednesday. 
She posted two pictures that showed her in a black skimpy long sleeve crop top, showing off her beautiful skin and cleavage. She matched the top with a black mini skirt. 
Ming accessorized her look with a gold neck chain and silver earrings and wore a gold ring on her right hand. In addition, she painted her nails pink and styled her hair into a long braided ponytail. 
In the first snap, Ming posed by putting her right hand on the side of her stomach while looking toward another direction with a side-eye. 
The second snap saw her maintain a similar pose and showed the full length of her body. The beautiful diva's gorgeous legs were on full display. 
She wore black gladiator heels and crossed her legs as she stood. In the post's caption, Ming tagged fashion and retail brand Boohoo, with which she has a partnership.
While the pictures Ming shared highlighted her credentials as a model and fashion designer, it would not have come as a surprise to her fans and followers as she has previously expressed her desire to take over the fashion industry. 
Ming has her mom's support in whatever she wants to do. During a 2010 chat with People, Kimora, who declared herself a "mogul mom," said her daughters are mini moguls in training and added that it was not an option to keep them out of the industry. 
Ming and Aoki's training is now over, and they now have what it takes to excel in whatever they choose to do. The sisters are not under any pressure and share a sweet bond, which fans see whenever they display their shenanigans on social media. 
The sisters have all it takes to reach the heights they want to attain, and no one can bet against them making an impact in the fashion and modeling industry in the years to come. Oh, they have already begun!