TikTok User Finds Creepy Figure under a Bridge in New York
Along with their petrified audience, a TikToker zoomed in on what looked like a sinister figure from the depths of a dark dimension, leaving them sick with terror! 
A TikTok user that goes by the fitting name of "Google Earth" on the social media platform used the satellite imagery for their own horror story. Zooming in under a bridge in New York State, they found a frightful image. 
The user was playing soft unsettling music as if from an actual horror film; the TikToker's video began by using Google Maps to look at the earth as a whole. They slowly and eerily zoomed in to the implicitly and claimed paranormal bridge.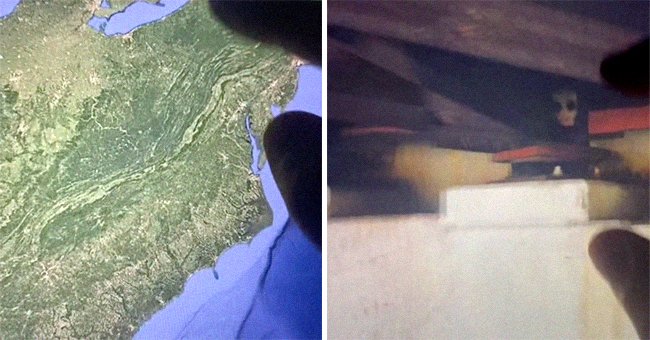 Suddenly, the camera swooped down to its target image as the music played along with increased and heart-throbbing speed. The TikTok user then found the bridge. 
A dark, ghost-like figure then appears in the scene, circling its way throughout their yard. 
Moving under it, they eventually come across a white image of a ghost-like face. In reference to the evil clown from Stephen King's "It," the TikToker asked in the description if it could be Pennywise.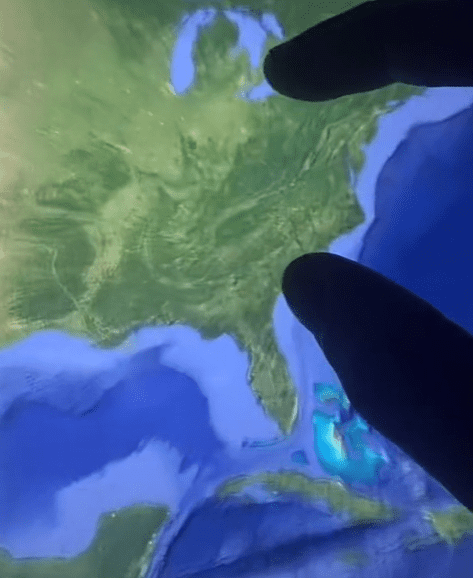 While the clip elicited a sense of fear that arose due to the TikToker's clever and horror-filled execution, a significant number of individuals in the comment section thought it to be nonsensical, with many making jokes. One remarked: 
"Yo that's my grandpa I've been searching for him for days, thanks man."
Others were genuinely scared of the spooky discovery, while many were more paranoid at how close Google Earth could zoom into neighborhoods and other areas. The post has gone viral, with around 78,000 likes so far.
This TikTok user has dedicated their account to searching throughout the globe for mysterious, weird, and wonderful incidents. Beyond evil circus jesters, it has documented sandstorms and Marvel Movie sets for all to see. 
This individual is not the only one that has captured some startling images from the computer program. Another TikToker, Jason Clines, found something frightening while scrolling over Nevada. 
While zooming in, Clines and the viewers noticed a cluster of individuals dressed in all-white cloaks. The puzzle was later solved when it was discovered that these people were simply statues at Goldwell Open Air Museum.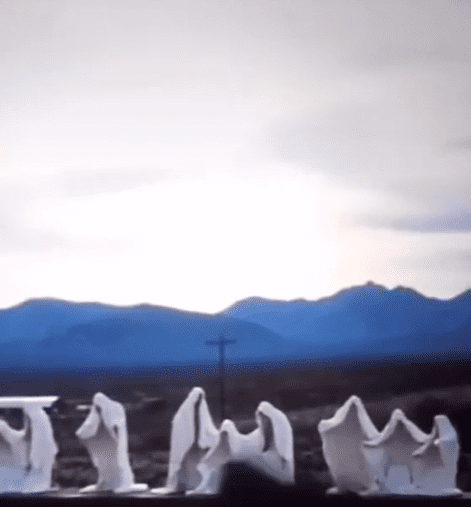 A little closer to home, one woman caught a petrifying image on CCTV footage at her house. What she saw was so vile that Maxine Hughes, located in Glasgow, Scotland, called a priest to come to bless her home.
The clip initially showed a typical, quiet day in the Hughes' garden and the neighborhood. A dark, ghost-like figure then appeared on the scene, circling its way throughout their yard. 
It has been reported that there is a follow-up video, which is more frightening as there is purportedly a more obvious outline of a figure. Many such as the "Google Earth" TikToker and Maxine can't let go of the idea of sinister forces outside the natural world.