Daily Joke: Surgeons Talk about Their Best Type of Patients
One day, five surgeons gathered during lunchtime to discuss their best time at work and their favorite patients. The first surgeon noted that he preferred to treat accountants.
The other surgeons were surprised and asked him why. The surgeon answered, "Accountants are the best to operate on because when you open them up, everything on the inside is numbered."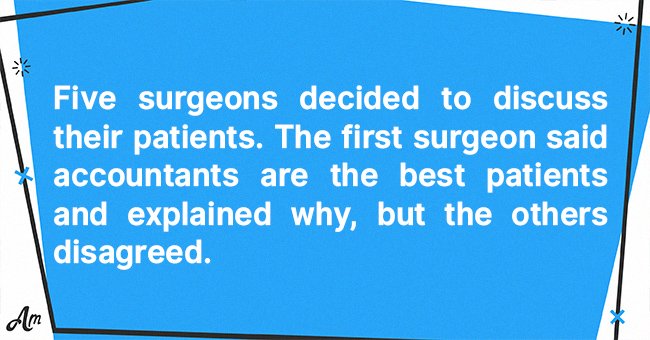 At this utterance, the surgeon sitting across disagreed, claiming he preferred performing surgery on librarians. He explained, "Everything inside them is in alphabetical order."
His colleagues nodded, then the third doctor relayed that his favorite patients were electricians. He said it was easy because everything in them was color-coded.
The fourth surgeon looked at everyone, deciding their patients seemed to be a lot of work. He then insisted that the best patients are lawyers. When asked why he chose lawyers, the surgeon replied: 
"They're heartless, spineless, gutless, and their heads and butts are interchangeable."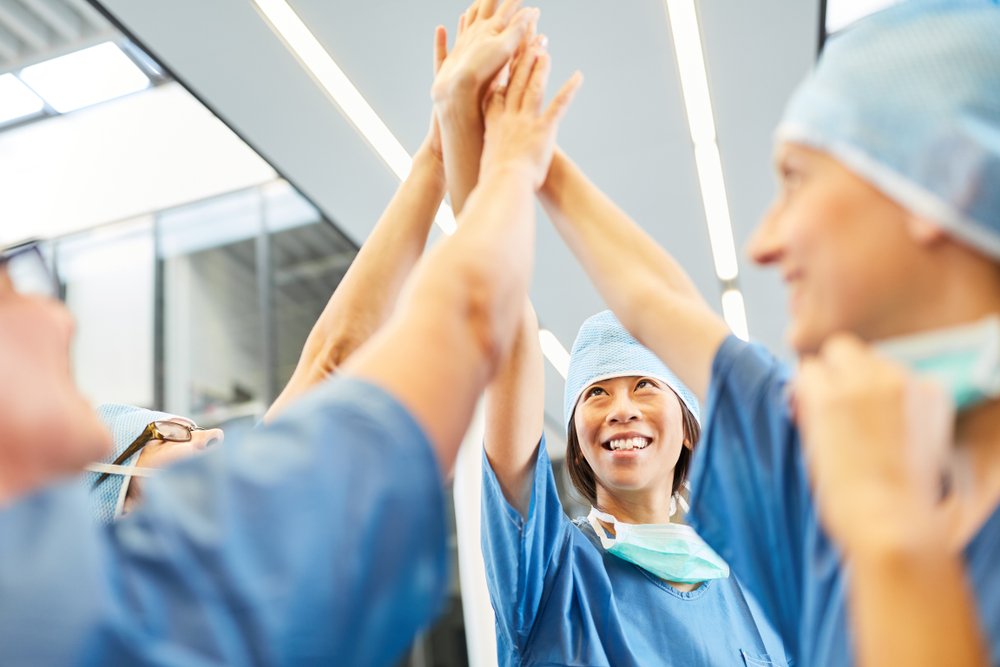 The fifth surgeon, who had been quiet throughout the exchange, sensed it was his turn to speak up, so he chipped in and said, "I like engineers. They always understand when you have a few parts left over at the end."
SURGEON OPERATES ON A MONK
After the day's shift, two surgeons sat in their locker room, preparing to be on their way home. One of them soon engaged his colleague in a conversation, and they got talking.
After a while, the second surgeon shared his observation concerning one of his patients with the other doctor. He said that the patient was a monk who suffered epilepsy.
He mentioned that during the surgery, he had implanted a seizure inhibitor sensor into the nerve areas of the monk. The surgeon added that the inhibitor had a microcomputer that sent out current to negate any coming seizure. 
Since he implanted the inhibitor chip, the monk has been doing fine with no episodes of seizures. However, he noticed that the monk was always putting acorns and other stuff in the holes of trees. 
The worried surgeon said his patient did not exhibit that trait before the surgery. Realizing what seemed to have caused this, the other surgeon patted him lightly on one shoulder and said:
"The answer is obvious. After the implant, he is a chip monk."
If you enjoyed this story, you might also like this one about a lawyer who wanted to outsmart a doctor who claimed he had the cure for all diseases, but he learned the hard way.
Sources:
reddit.com
,
upjoke.com