'90s Child Stars Who Already Have Their Own Children
Is it hard to imagine some of the stars we loved watching in the '90s with their own children now? Time to catch up and meet the children of our fave stars from the '90s. 
Most of my Saturday eves back in the '90s were at my neighbor's house, binge-watching all cartoons and series from Nickelodeon's and Cartoon Network, like "Clarissa Explains It All" and "Are You Afraid Of The Dark?"
Well, three decades have passed, and all the stars we grew up watching are full-grown-up adults, and most of them have gotten married and have kids. Let's meet them?
REESE WITHERSPOON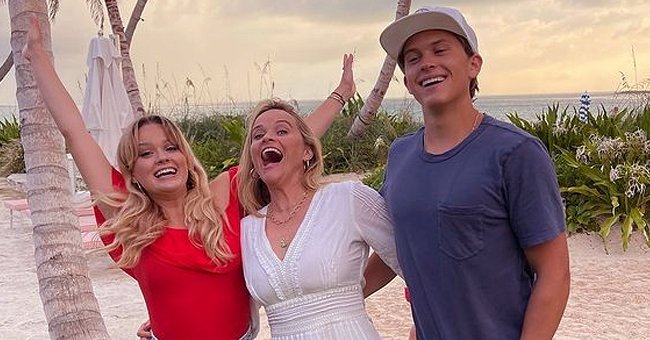 Reese Witherspoon was one of the main stars at teens' movies. Her well-known roles as Elle Woods at "Legally Blonde" and "Election, Fear, and Pleasantville" made us fall in love with her. Reese got two lovely kids who look like they could be siblings. 
MELISSA JOAN HART
"You may know me as #Clarissa, #Sabrina, or many others... but my favorite role is Mommy to my 3 boys!" says Melissa's Instagram bio. Who didn't get addicted to "Sabrina The Teenage Witch" and "Clarissa Explains It All"? 
ASHLEY TISDALE
Ashley became a mom this year when she welcomed her baby, Jupiter. We got to know Ashley Tisdale when she starred in High School Musical as Sharpay Evans. Isn't it hard to think of her as a mom?
KENAN THOMPSON
Do you remember Nickelodeon's iconic duo Kenan & Kel? Now Kenan has a beautiful wife and cute little daughters and appears on "Saturday Night Live" for improvisational comedy. 
TIA MOWRY
The American comedy classic "Sister, Sister" starred the twin sisters Tia Mowry and Tamera Mowry, who, at the sitcom, separated at birth and reunited as teens. Since the show ended, Tia has appeared in other hit teen television shows like "Are You Afraid of The Dark?" and many others.
Tia is a mother of a 12-year-old son, Cree, and a 3-year-old daughter, Cairo, who she shares with her husband of more than a decade, Cory Hardrict. 
TAMERA MOWRY
Tia's twin sis has also become a mother. She has a daughter, Ariah, and a son, Aden. Unlike her sister Tia, Tamera went down another path and became a talk show author, host, and award-winning actress. 
Tamera was part of the daytime talk show "The Real" from 2013 to 2020 when she announced her departure from the Emmy Award-winning show. Still, she has maintained her friendship with her former co-hosts and recently reunited with Loni Love and Adrienne Bailon.