Olympic Sensation Tom Daley Reunites with Husband Dustin Lance Black after Tokyo 2020
British diver Tom Daley, who stole the spotlight during the Tokyo 2020 Olympic games, reunited with his filmmaker husband after over one month apart. They shared an adorable photo on their Instagram Stories.
Tom Daley might have won two medals at the Tokyo Olympic Games, but it was his knitting skills – his "secret weapon" – that melted so many people's hearts. 
Earlier this year, Daley went viral after being spotted knitting a sweater for his friend's French bulldog during the women's three-meter springboard final. He then made a "cozy" for his medal and a Team Great Britain cardigan.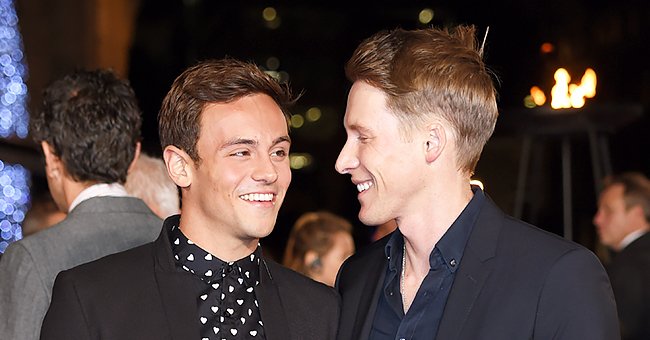 Daley is making headlines again for finally reuniting with his husband, Dustin Lance Black, in Canada. Much to their followers' delight, they posted a photo of their meeting on their Instagram Stories.
In the selfie (found at the bottom of the page), Daley and Black appeared, flashing their smiles at the camera from what seemed like the airport in Calgary, Alberta.
The Olympian, who looked as delighted as his filmmaker husband, wrote in the image, "Finally!" It is important to point out that Black couldn't be present at the Olympic Games due to work and coronavirus' restrictions. 
However, he never ceased supporting Daley and even posted a video on social media of his husband and diving partner, Matty Lee, when they won the gold medal.
Although the Olympic Games wrapped up on August 8, Daley didn't immediately return to his and Black's home in Canada. Instead, he spent some time in his hometown in Plymouth.
Their son Robert Ray was born via surrogate in June 2018.
Given that Black has been busy in Canada filming the crime drama series "Under the Banner of Heaven," he couldn't be with Daley in England, either.
Daley and Black's love story is one of a kind. They met in Los Angeles in March 2013 and hit it off right away. Their connection was so strong that they even started talking about weddings and babies in the first week. Black once said: 
"Love is a commitment to me – something that goes deep. You can't have that at first sight. It has to be earned. But did we start to fall in love at first sight? I believe so."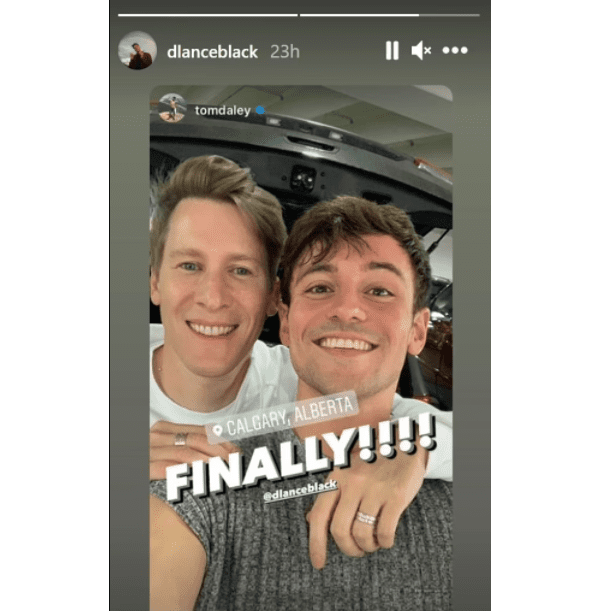 The couple announced their engagement in October 2015, parted ways for seven months in 2016, and tied the knot in May 2017. Their son Robert Ray was born via surrogate in June 2018. 
Black and Daley are not the only ones using surrogacy to have children. Hilaria and Alec Baldwin welcomed their sixth kid through a surrogate earlier this year, and the baby is nothing short of adorable!