Tiny & TI's Youngest Daughter Heiress Proves She's Smart Giving Spelling Tutorial in Adorable Video
T.I. and Tiny's adorable daughter Heiress showed the world how to spell a word in a recent video her mother shared on her Instagram page.
American rapper T.I. and his wife Tiny Harris have been dating since 2001 and tied the knot on July 30, 2010. The couple is parents to three children, including their adorable daughter, Heiress Harris, who they welcomed in March 2016. 
Since giving birth to her daughter five years ago, Tiny usually shares pictures and videos of Heiress' beautiful moments on social media. Hence, fans have watched the adorable tot grow before their eyes.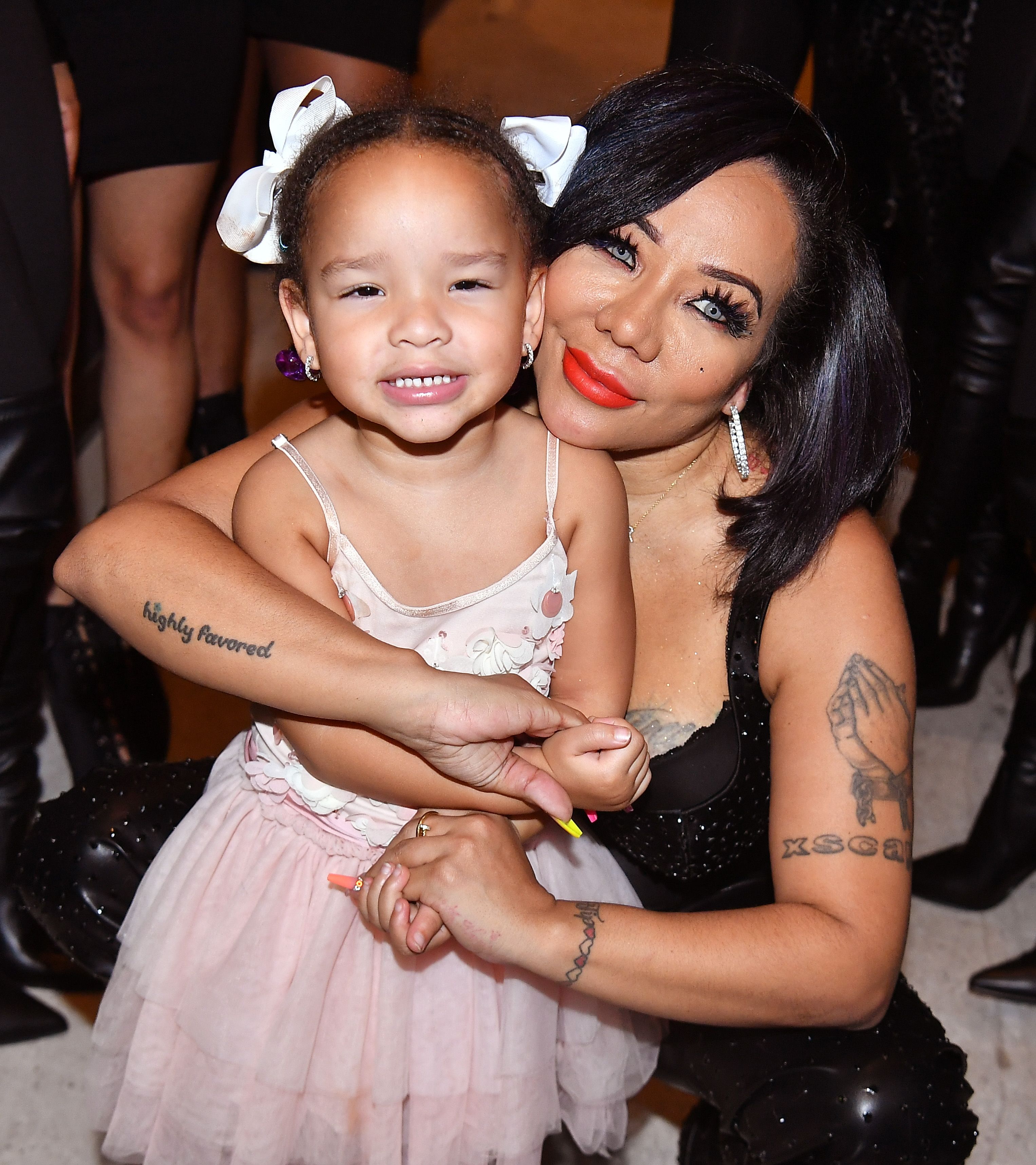 Recently, the proud mom shared another adorable video of Heiress. In the clip, the five-year-old displayed her smartness and ability to spell as she tutored her viewers on how to pronounce the word "Rope." 
The video began with Heiress sitting on a black sofa. She wore a gray denim jumpsuit outfit over a yellow shirt and looked so cute as she welcomed viewers to her "Bossy E" 101 tutorial class. 
She held out a small rectangular card with "Rope" written on it and proceeded to explain the procedure for pronouncing the word. After explaining how to pronounce the word, Heiress pronounced it. 
She raised her hands aloft and said her class had come to an end. She bade her viewers farewell. In the post's caption, proud mom Tiny wrote: 
"Baby girl giving a lil lesson lol @heiressdharris @onsite_ed bout to have her all in my text messages 😩 👑💜🙌🏽."
Many fans took turns commenting on the post and gushing over Heiress' cuteness and smartness and how she carried herself. 
This is not the first time Heiress is showcasing her spelling and pronunciation skills. Her mom has previously shared a video of her displaying her smartness while taking lessons from her homeschool tutor. 
In February, the couple was forced to suspend production of their reality television show "T.I. and Tiny: Friends and Family Hustle."
It is also not the first time Heiress is thrilling fans with her cuteness. In January, the precious girl showed she had her mom and dad's musical talents in her when she showed off her singing skills in a TikTok video. 
Heiress busted out her vocals for the hilarious video. The little tot's singing caused Tiny, a member of the female R&B group, Xscape, to say her daughter thought she was the group's fifth member. 
Also, in January, Tiny thrilled her Instagram fans when she shared an adorable throwback video of Heiress crying real tears. However, the loving mom confirmed her daughter's tears were not over anything serious and asked other moms if their kids also did the same thing. 
Heiress' parents are exceedingly proud of her growth and development and know they have their hands full raising her. There is no doubt they are doing an excellent job at it. 
T.I. and Tiny have certainly experienced ups and downs in their marriage and looked to be on their way to divorce at one time due to cheating scandals. However, they overcame the episode and have remained together. 
During an appearance on "Red Table Talk," T.I. said he decided to work on his marriage because Tiny is his best friend, and he could not lose her. 
Meanwhile, Tiny said she keeps fighting for her relationship because it is a two-way street. Hence, if her husband is in tune to work things out with her, she stays motivated to fight. 
In February, the couple was forced to suspend production of their reality television show "T.I. and Tiny: Friends and Family Hustle." This came after they were accused of sexual abuse. 
However, they vehemently denied the accusations and claimed the accusers only wanted to tarnish their image. T.I. and Tiny also threatened legal action against their accusers if they do not end their allegations.