Daily Joke: Man Doesn't Understand Why the Taxi Driver Took a Different Route
After a stressful work day, a man who had finally completed a long project boarded a taxi late at night. He gave the driver his location before settling in comfortably at the back seat. 
The ride down was quiet, and the passenger wasn't interested in any conversation either. He took out a magazine from his bag and started reading through the headlines.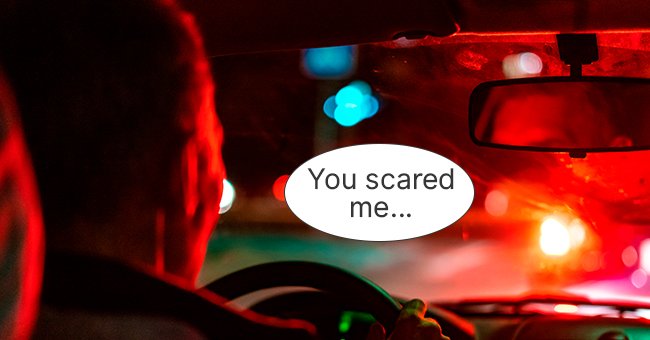 But halfway into the magazine, he got bored, so he decided to concentrate on the road instead. He stared out the window as the driver continued driving down the freeway.
However, as they continued their silent ride, he noticed the driver missed the exit.  The man decided not to be bothered because he knew there was another route and the freeway was faster.
Still, when they got to the next exit, the driver drove past it. By now, the passenger was already confused. He leaned forward and tapped the driver, who suddenly jerked in his seat, lost concentration, and missed his grip on the wheel.
Thankfully, they didn't get into an accident, but the passenger was out of breath after the incident. He asked the driver if his little tap had startled him, and the driver apologized for the entire commotion:
"I'm sorry, sir. Before this I drove a hearse for 20 years."
A SAFE TAXI RIDE
A young man decided to have some shots at a nearby bar. He invited a few friends over, and together they drove down to the place. They settled in at a table in one corner and ordered several bottles of beer.
After their third round of beer, they decided to do something else, and since the night was still young, the friends signaled the barman to bring some shots of tequila to their table.
The friends made jokes, laughed hard, watched TV, and when it was time to go, the young man decided to take a taxi. He was aware of his drunken state, and he didn't want any problem with the police.
Indeed, he got home without any interference from the police. The following morning when he woke up, he remembered the previous night's events and smiled because he had never driven a taxi before.
If you enjoyed this joke, you might find this one even more hilarious. It's about an old man who went for a ride in his new car and caught a police officer's attention for speeding.
Source: Reddit.com, Upjoke.com