NHL Jimmy Hayes' Widow Who Gave Birth 3 Months Ago Breaks Silence Following the 31-Years-Old's Passing
Former NHL star Jimmy Hayes' widow Kristen has paid a touching tribute to her late husband, who died unexpectedly a few hours after celebrating their son's second birthday.
The year would have been full of smiles and laughter for Kristen, wife of former NHL player Jimmy Hayes, having welcomed a second child three months ago. Sadly, losing her husband on Monday, a few hours after celebrating their eldest son's birthday, has thrown the family into mourning.
Hayes unexpectedly passed away at his Boston home with the cause of his death yet to be identified. Since his passing, friends and former teammates of the late 31-year-old have paid tributes to him.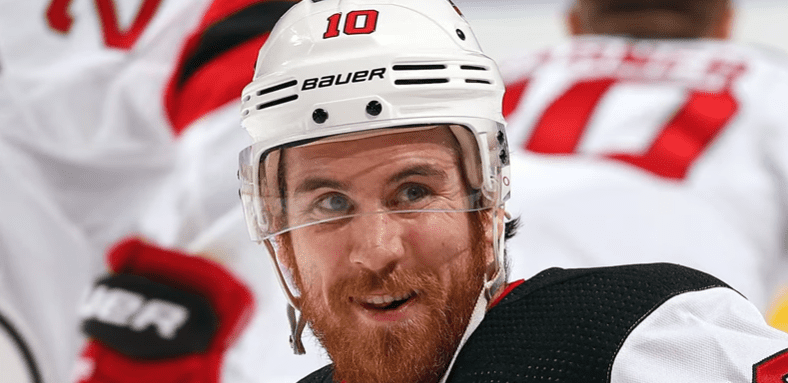 Hayes' widow Kristen has broken her silence since the shocking incident and took to Instagram to pen a touching tribute to a man with whom she shares two children, Beau and Mac.
Kristen shares a series of family photos with the late NHL star, adding that the pictures were taken last Wednesday, not knowing they would be the last of them as a family of four. She wrote on the post,
"On Wednesday we took family photos. Little did I know they would be our last photos of a family of four. I have no words. I'm heartbroken. We miss you. We love you."
Kristen also shared a picture of Hayes holding their two sons from the Wednesday family photoshoot on her Instagram Stories and wrote, "My angel, I love you so much, I miss you. I don't know how I'm going to do life without you. You should be here. This isn't fair." 
Hopefully, she gets encouraged by the love and support from fans and family.
Thousands of fans left comments showing their love and support for Hayes' widow and family. One fan encouraged the mother of two to stay strong for her children, adding that the late sportsman would have wanted that.
The news of Hayes' death rocked the hockey world, and most old friends have confessed that they find it hard to accept his passing which is being treated as unexplained. Also, authorities do not suspect foul play in his death.
His younger brother, Philadelphia Flyers' Kevin, joined the list of stars to pay tribute to the former Boston Bruins player. Both brothers played together at Boston College in 2010-11, and in his tribute, Kevin recalled their memories together.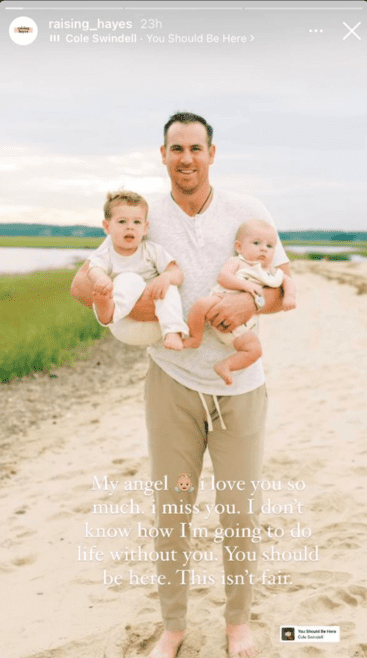 The 29-year-old praised his brother in an Instagram post he shared, adding that he paved the way for him to follow. He noted that the late Hayes taught him everything he needed to know to succeed.
Hayes' former team, The Pittsburgh Penguins, paid tribute to him in a tweet they shared. Hayes played for the Penguins in the 2018-2019 season before retiring in 2019 after a few stints at different teams.
The New Jersey Devils shared a message as a tribute to the late forward, praising him for his warm personality, which made everyone close to him feel welcomed.
Most fans and friends have sent their love to Kristen, Hayes' wife, who he married in 2018. The couple dated for a couple of years after meeting through a mutual friend. Hopefully, she gets encouraged by the love and support from fans and family.