Fantasia Barrino Shows Her Baby Keziah's Face for the 1st Time & Fans Explode with Reactions
Singer Fantasia Barrino, who recently welcomed her third baby, thought the time was right to give fans a glimpse of her little bundle of joy. Recently, she flaunted the little princess's face for the first time, and fans exploded with reactions.
Fantasia Barrino and her husband Kendall Taylor have one of the perfect love stories in the entertainment industry. The couple newly welcomed their first child, a daughter named Keziah London.
Since her birth, the singer has been quick to share some adorable moments featuring Keziah but continued to keep her baby's face out of the picture.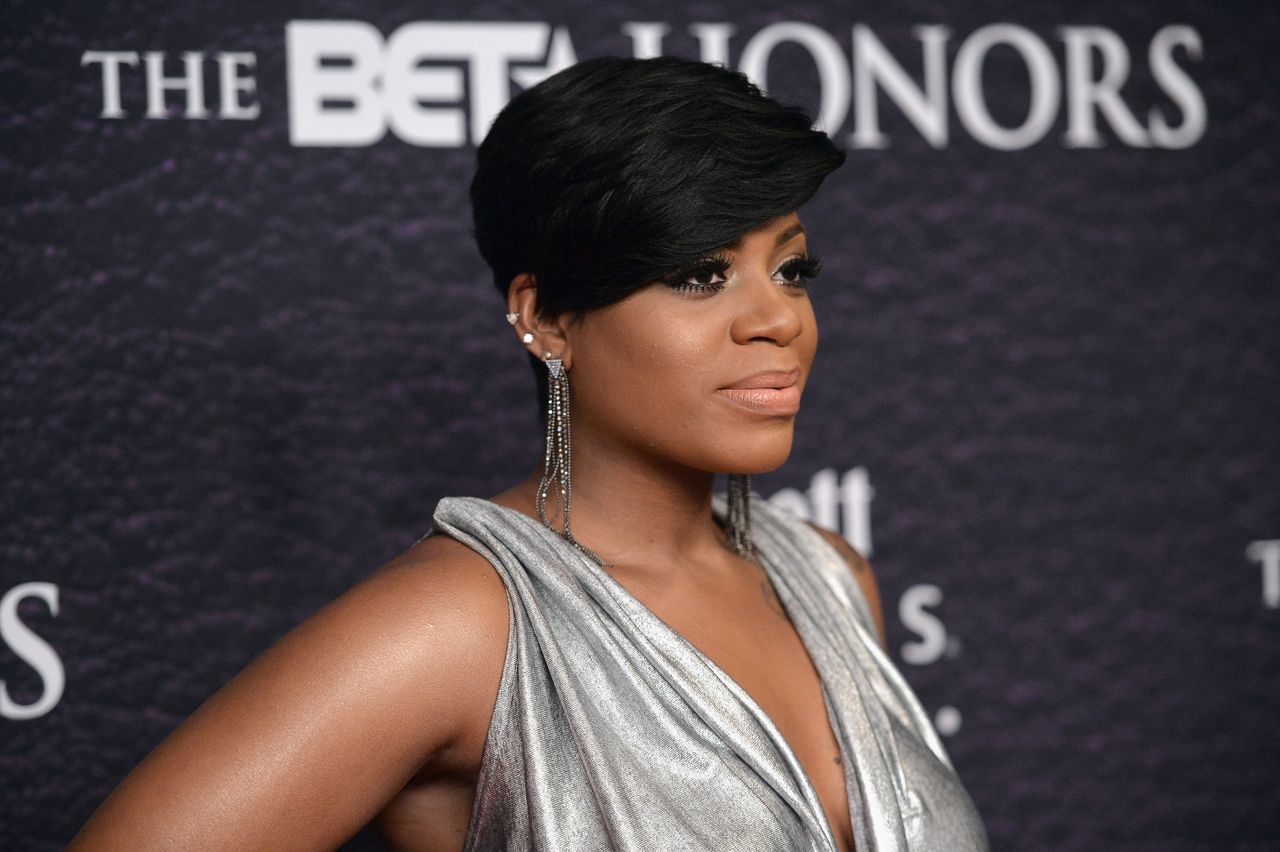 The couple also opened an Instagram page for their newborn where thousands of fans are privileged to experience the cuteness overdose. Recently, she showcased the young chap's beauty, revealing her cute face.
The new mom uploaded a photo of the baby in a stylish long sleeve mini-dress, a bold and fashionable hair bow with matching socks. Barrino's baby laid on a fur piece with her lips widened in a tender baby smile and her hands showing off a peace sign. The photo's caption read:
"Finally! Mommy and Daddy Let Me Come Out And Play."

HOW FANS REACTED
Keziah London's Instagram already has a legion of loyal fans, always more than willing to express their thoughts in the comment section and like posts on her page.
The recent photo revealing her face caused them to gush on the tiny minion. Many agreed that she possessed an overwhelming beauty, and others added that the infant resembled Taylor.

A fan wrote: "Awwwwww, she's Daddy's girl for sure! How beautiful! Congratulations on your little princess." Another commented, "She's adorable! Her dad's little twin." One other person added:
"Omg! She's gorgeous."

WHO IS KEZIAH LONDON?
She is Barrino's third child and Taylor's second. Before welcoming their baby girl, the couple had kids, Treyshaun, Zion Quari, and Dallas Xavier, from previous relationships. 
Keziah became a part of the family in May, a little earlier than expected. So she had to remain in the NICU for a few weeks before returning home.

Despite the early arrival, the couple was delighted to have their child, and Barrino gushed on her daughter for being strong after her time in the NICU. When they got home, the family celebrated their newest addition's welcome.
Despite being a mother of three, the singer has been excitedly updating her fans with details of this new motherhood phase. A few weeks ago, the 37-year-old thanked Keziah for blessing her with hips but admitted that she must lose a bit of the baby weight.

BARRINO AND TAYLOR'S BOND
These two have a love story that would make the world's most grumpy individual smile. Barrino met her husband during a terrible time in her life when she had given up on love and suffered a few setbacks.
They soon became friends, and three weeks after their meeting, they walked down the aisle! A decision that came with no regrets but lots of faith, love, compassion, courage, and understanding.
Taylor, who is a businessman and a Christian, has shown immense support for his beloved woman. After their marriage, they struggled to get pregnant after facing infertility, but he consistently strengthened his wife's faith until she conceived naturally.
He is also a very loving husband, constantly serenading the singer with numerous praises, which are often reciprocated.