Daily Joke: Morris Asks His Wife to Fulfill His Last Wish before He Dies
After a few months of concerning health issues, Morris decided to visit his doctor. Unfortunately, he received very terrible news. He only had 24 hours to live! 
Morris then went home to inform his wife about the horrible news. "Honey, the doctor said I only have a day to live. Can we please be intimate one more time before I die?" he requested.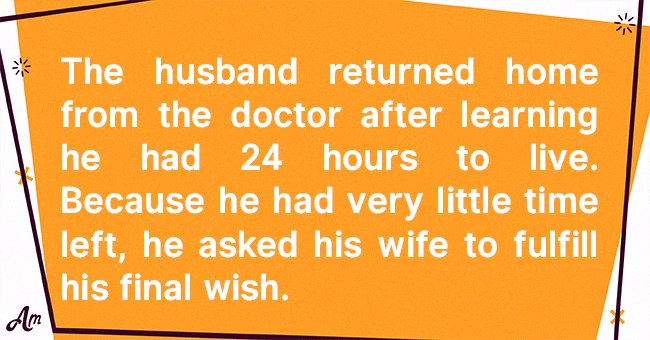 Naturally, his wife agreed, and they made very passionate love together. However, six hours later, Morris asked his wife again, "Honey, I only have 18 hours left. Can we do it again?"
Morris' wife gladly agreed, and they did it again. Later, the couple went to bed, and Morris checked his watch. He realized he only had 10 hours to live, so he touched his wife on the shoulder and said: 
"Honey, please, can we do it once more before I die?"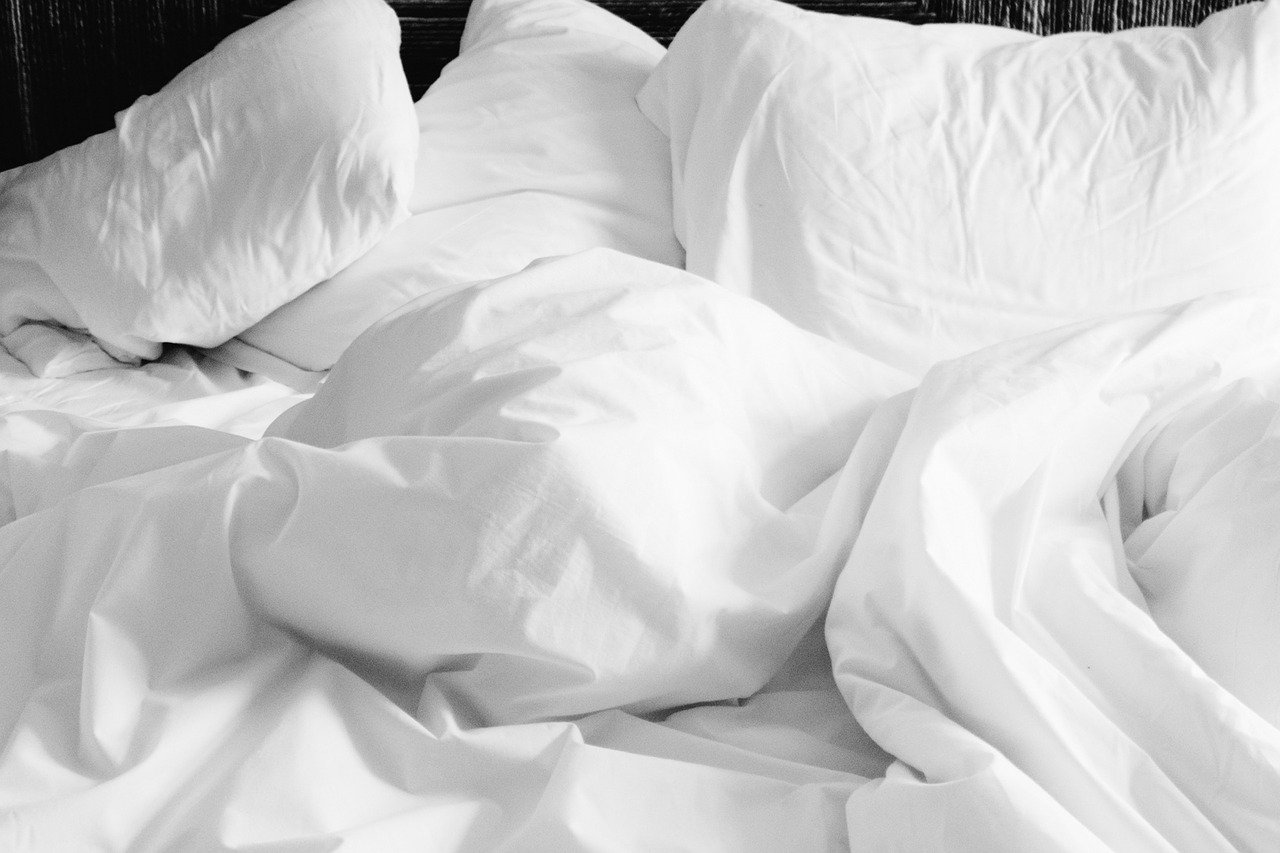 His wife agreed, and they did it. Once they were finished, his wife turned over and went to sleep. Morris tossed and turned for a few hours before checking his watch and saw he only had 5 hours to live. So he tapped his wife on the back and said, "My love, I only have 5 more hours to live. Do you think we could...?"
But before he could complete his sentence, Morris' wife sat up and said, "Listen, Morris, enough is enough. I have to get up in the morning. You don't."
If you enjoyed that joke, check out the dying wish of the man below!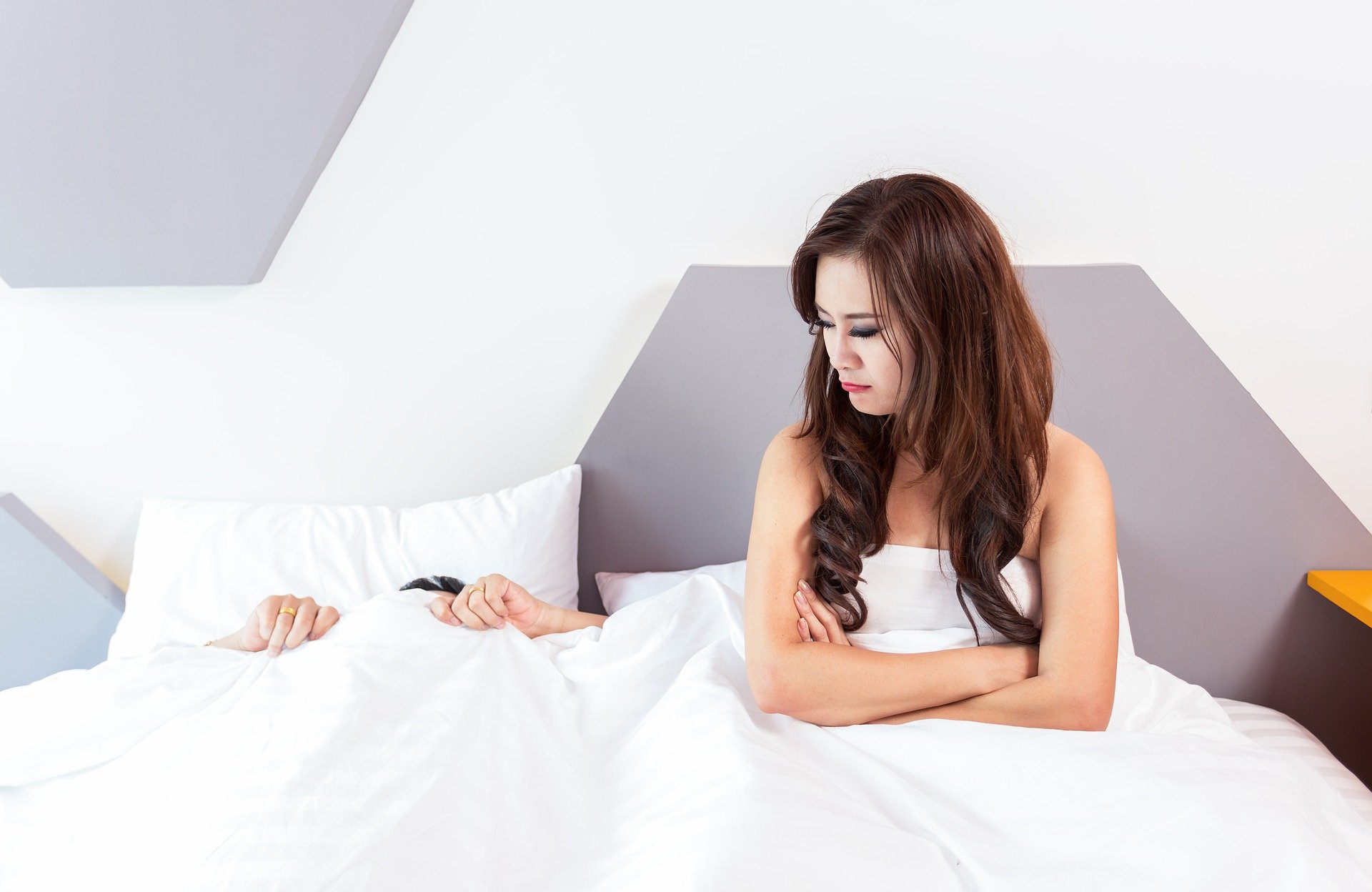 ANOTHER DYING WISH
A man said the same thing to each of his three sons when he sent them to college. He explained to them, "I feel it is my duty to provide you with a good education, and you do not owe me anything, but when I die, as a gesture of thanks, I would really appreciate it if you each left $1,000 in the coffin with me."
Each son agreed, and all went off to college feeling very grateful for their father.  After their studies were completed, they each went into very respectable jobs. The first son became a doctor, the second a financial planner, and the third became a lawyer. All three were very successful in their careers. 
Eventually, their beloved father passed away. Each son was very sad, and they planned a beautiful funeral for him. When they saw their father in his coffin, they remembered his wish. 
So the doctor placed 10 crisp $100 bills onto his father's chest, said his last words, and then walked away. The second son placed 20 $50 bills into the coffin, said his last words to his father, and walked away. 
The third son, the lawyer, went to view their father in the coffin. He then wrote a cheque for $3,000, put it into the coffin, and took the $2,000.
If you enjoyed these jokes, why not send them to a friend? Otherwise, if you need another giggle, check out this joke about another woman's last words!
Source: viralgfhealth and Upjoke.