Daily Joke: Guy Goes to His Girlfriend's Father to Ask For Her Hand
A young man went on vacation in a popular town known for its lovely sites and many areas good for tourism. While on the beach, he met a beautiful lady he could not get his eyes off.
The girl was from the town, and she was very traditional, but he liked her friendly character. After just talking and maintaining pleasantries for only one week, they started dating.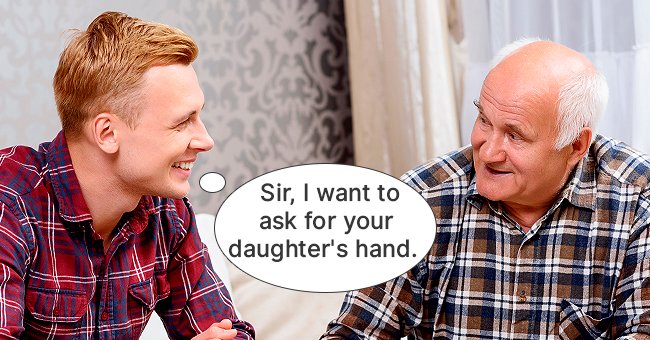 The lady was someone who believed in the town's marriage traditions which meant no sex before marriage. The young man agreed, and the two remained in a relationship for a year, and soon, he was ready to propose marriage. So he decided to pay a formal visit to his girlfriend's family to ask for her hand.
When he got to his soon-to-be in-law's home, he was greeted warmly. Then he told his girlfriend's father his intentions.
"Sir, I'm here to task for your daughter's hand," he said. 
The father appeared skeptical, so he asked, "And why is that?"
And the young man replied, "Well, it's just that mine have gotten tired."
SEEKING A LADY'S HAND
Jimmy proposed to his long-time girlfriend and decided to ask her father's permission and blessing before proceeding with planning the wedding. He dressed up nice and decent before driving down to his girlfriends' parents' house.
When he got there, he told the father his plans and how he wanted their daughter as his wife. But the man explained that before he gets his blessing, Jimmy had two questions to answer. 
The father first asked Jimmy if he loved his daughter, and Jimmy answered, "Sir, I love her with all my heart." The man also asked if he earned enough to take care of a family, and Jimmy said, "Yes sir, I certainly do." Then the father added:
"Slow down and think carefully, Jimmy. There is six of us."
If you enjoyed this joke, you might find this one even more hilarious. It's about a man who finally decided to tie the knot with his girlfriend but later found it difficult to keep up with her demands.
Source: Reddit.com: Upjoke.com: