Woman Who Can't Handle Going through the Carwash Goes Viral
A woman, dubbed a Karen, went viral as footage showed her struggle understanding how a carwash works after yelling at the attendant.
Growing up means becoming more responsible and independent, which is why many tasks come with instructions, be it online or at the site.
However, a woman still found great difficulty in going through a carwash. In a viral TikTok video posted by Erik M, known as @poisoned_hearts on the app, the woman was caught struggling to get her car cleaned.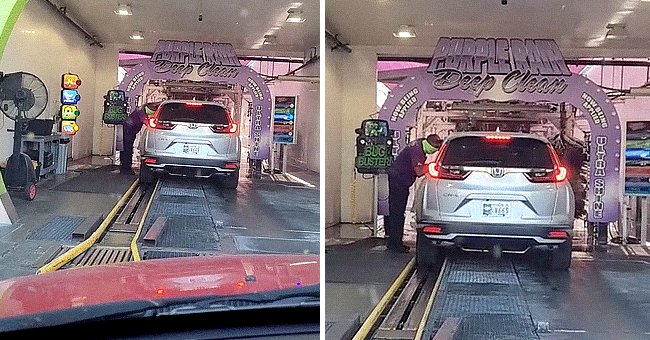 According to Erik, the woman, dubbed a Karen, "yelled at [the attendant] that she didn't need him to tell her how to do this." However, she was incredibly wrong.
The footage was taken from the subsequent car's point of view at a Las Vegas carwash. Although the conversation was inaudible, it was clear that the attendant repeatedly explained the carwash process.
The attendant clearly told the woman to place the car in neutral for the third time and let the carwash machine take the vehicle.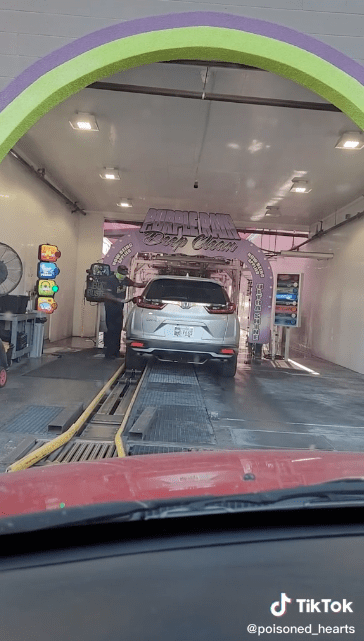 He referred to the instructions with pictures to make things more straightforward, but still, the woman did not get it. As the automatic belt moved, the woman hit her brakes to stop the motion, forcing the attendant to halt the whole process.
Again, the man went by her window and repeated the step-by-step process. Instead, the probably frustrated Karen decided to drive forward only to be stopped by the attendant.
For the fifth time, the attendant instructed the woman yet again, which luckily worked. The final seconds of the video showed the woman successfully starting her carwash. 
Amused at the encounter, Erik laughed from behind the camera and finally took his turn at the entrance. In a follow-up comment, Erik revealed that the woman got impatient again as she neared the end of the carwash and skipped the dry stage.
Footage of the two ladies rudely using the plane intercom and requesting everyone to rearrange their seats was captured.
It seems that Erik was not the only one fascinated by the Karen as TikTok users flooded the comments section with their reactions.

"All car washes I've been to have signs telling you to put your car in neutral. If you can't do it, you shouldn't be driving," one comment read. Meanwhile, another user added humor to the thread and said:
"Rumor has it she is still in there."
Carwashes aren't the only places someone has been dubbed a Karen. Most recently, a mother and daughter who boarded a plane were called Karens because of their uncalled-for behavior.
In a viral TikTok, the footage was captured of the two ladies rudely using the plane intercom and requesting everyone to rearrange their seats to accommodate their preference to sit by the aisle. In the end, they got what they deserved.