See Michael Jordan's Daughter Flaunting Enviable Legs in Black Dress near Huge Rapetosaurus in New Photos
Michael Jordan's daughter, Jasmine Jordan began the new week with a trip to the zoo, then she shared photos flaunting her enviable legs in a black dress while posing near a gigantic diplodocus.
Jasmine Jordan is Michael Jordan's oldest daughter and last child from his first marriage. The young lady is all grown, making headlines partly due to her celebrity kid status and her intriguing lifestyle.
Like her dad, she chooses what to let out into the media, which has given her a successful private life with her family. Jasmine's Instagram page is filled with minute details sparing glimpses of her seemingly happy and perfect life as a daughter, mother, and confident young woman.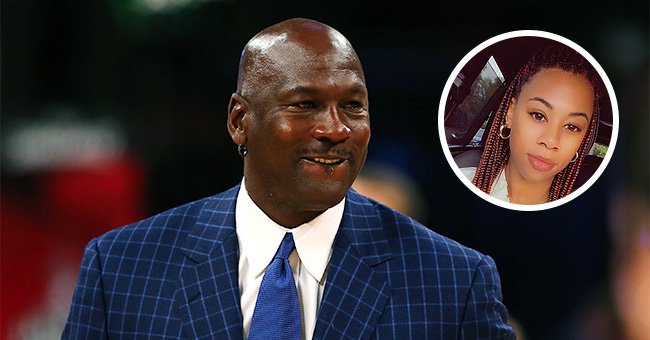 Recently, Michael's third-born gave her fans an insight into her Brookfield Zoo experience via a two-slide post. The pretty lady posed next to an enormous animated diplodocus that was surrounded by a field of short growing grasses and a wooden fence.
She donned a camouflage cap on a mini black dress that allowed her enviable long legs to be seen and rocked a pair of sleek white ankle-high kicks. The zoo tourist labeled the post with a hilarious caption, somewhat referencing the famous dinosaur film "Jurassic Park." She wrote:
"It's All Fun & Games Until You Get JurASSkicked."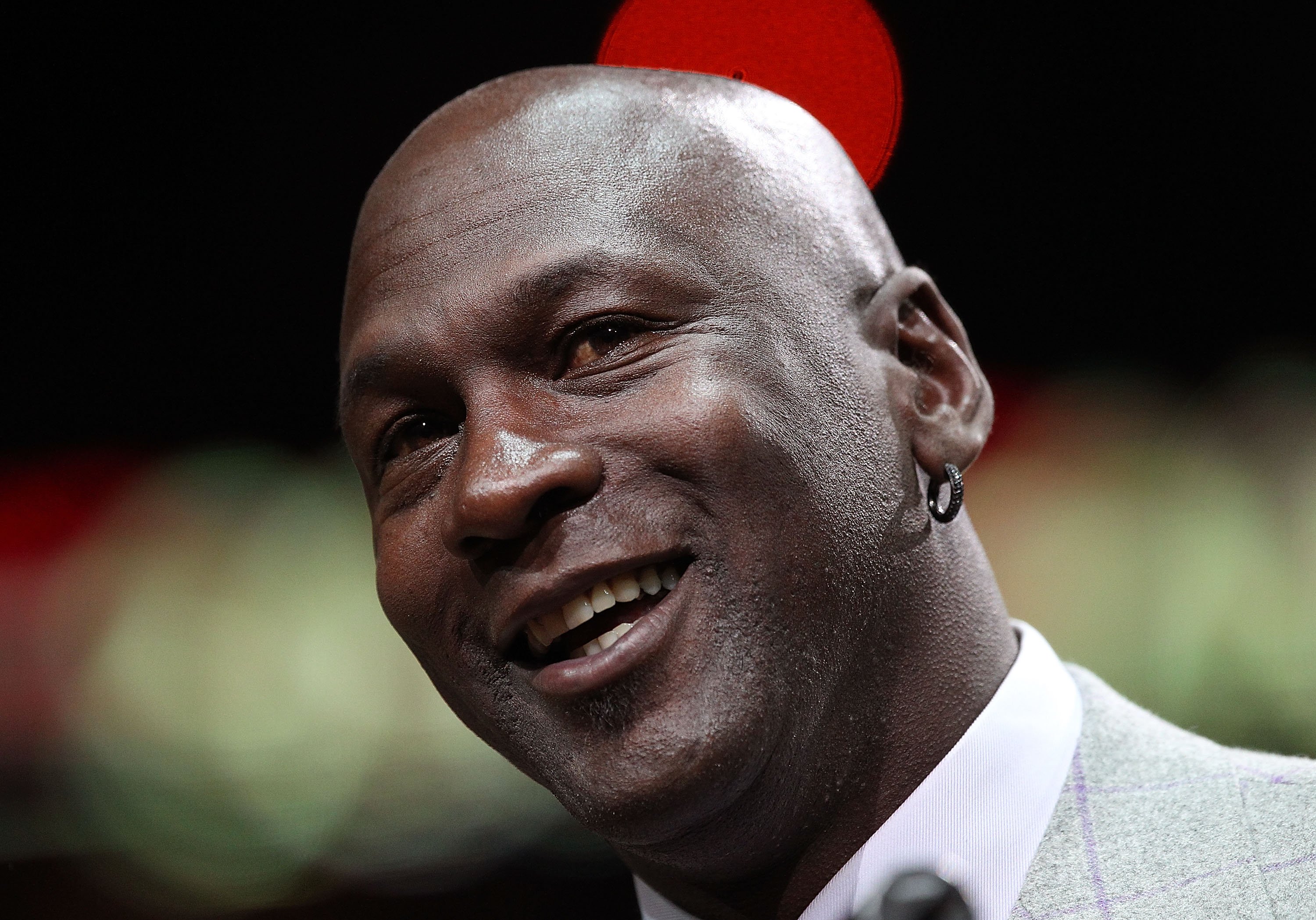 UNTOLD TRUTHS ABOUT JASMINE
Jasmine's parents Michael and Juanita Vanoy, had three kids before they divorced in 2006. She is their only daughter and still has an amicable relationship with both camps.
Michael's mini-me has an admirable relationship with the entire family, including her older brothers, and even has her belongings scattered in everybody's home—especially her sneakers collections.
The youngest of Juanita's children with the NBA star is a graduate of Syracuse University, where she majored in sports management. After school, she established herself as a force to reckon with in her dad's company. While speaking to an outlet concerning her job, she said:
"I am still connected to the Hornets even with my role at Nike and Jordan brand. As long as I'm connected to basketball, athletes, and athletics in some kind of way, I'll be happy."
Michael's time as a basketball star did not limit his audience at home. He was a present dad who shared a bond with his kids. Jasmine admitted that she was not aware of her dad's fame until she googled him.
The NBA icon had a humble, amiable, and competitive personality which was displayed around the house and with his family.
Even now that his daughter made him a grandfather, he still exhibits the admirable parenthood traits showing his softer side wrapped in love and affection to his grandson.
JASMINE'S FAMILY
Jasmine has been in a love affair with her fiancè, Rakeem Christmas, for a few years. Christmas is a basketball player, and the pair met at Syracuse University.
They are engaged with plans to exchange vows this fall, and they share a son, Rakeem Michael Christmas, whose life is shielded from the public sphere. 
As far as Jasmine is concerned, her adult life, which includes being a doting and intentional parent, a career woman, and a great partner, is all because of the lessons from her childhood, thanks to her mom and dad!