Fantasia Pours Killer Curves into Skintight White Dress Posing with Husband & Baby Daughter in Matching Gown
Fantasia Barrino is proof that you can achieve whatever you put your mind to. The actress has been working on her body since welcoming her daughter, and results could be seen in a recent Instagram post.
Fantasia Barrino is enjoying every bit of motherhood, especially since the arrival of her third child. While childbirth may come with specific changes, including weight gain, Barrino appears to be in good shape.
Following the birth of her baby daughter, Keziah, Barrino ensured to work hard on her postpartum body. The singer has achieved great results and constantly flaunts her curves on social media.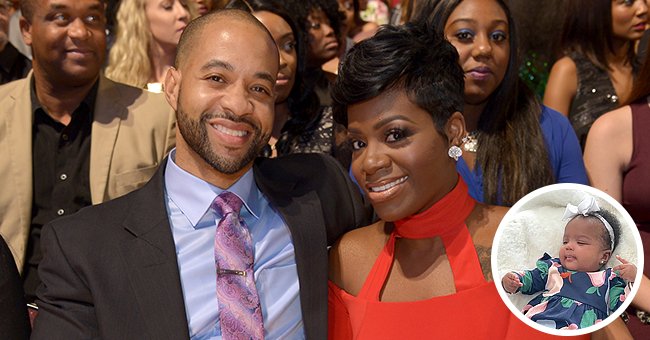 Taking to Instagram a few hours ago, the mother of three shared two snapshots that saw her clad in a skintight white dress and white shoes. In the first, Barrino stood on a flight of stairs and struck a pose, with one hand on her waist and the other on the stair rails.
The second picture captured a beautiful family moment. In the snapshot, Barrino's husband wore a white shirt, blue jacket, and matching pants. He sat on a balcony and held onto baby Keziah, dressed in a white gown and red headband.
Barrino stood beside her family in her beautiful outfit and held onto her daughter's little right hand. In the caption, she credited Albert Montris for her gorgeous outfit and Derickus Crawford for her black hair, adding: "I'm Queen of this castle, but it's still "No Crowns In The Castle."
Barrino also shared a picture of the adorable child on her Instagram story. The cute shot saw Keziah taking a nap while donning a polka dot patterned outfit and a white bonnet. Barrino added to the caption:
"My New Normal Finally Done Talking, Knocked out after a bottle and Bonnet Snuck back on 🙎‍♀."
Barrino and her husband welcomed their bundle of joy in May 2021. Although Keziah is the singer's first child with Taylor, she is also a doting mom to two other children, Zion Quari and Dallas Xavier.
Barrino had to leave the infant behind in the Neonatal Intensive Care Unit (NICU).
While the actress might have had it easy conceiving her first two kids, her third attempt at motherhood was a tough one. Barrino once opened up about how she struggled with fertility issues and decided to take a pause.
While speaking, Barrino noted that it took her and Taylor three years before she finally conceived naturally. Despite suggestions from people to try out IVF, the star made it known that she and her husband decided to let God be God.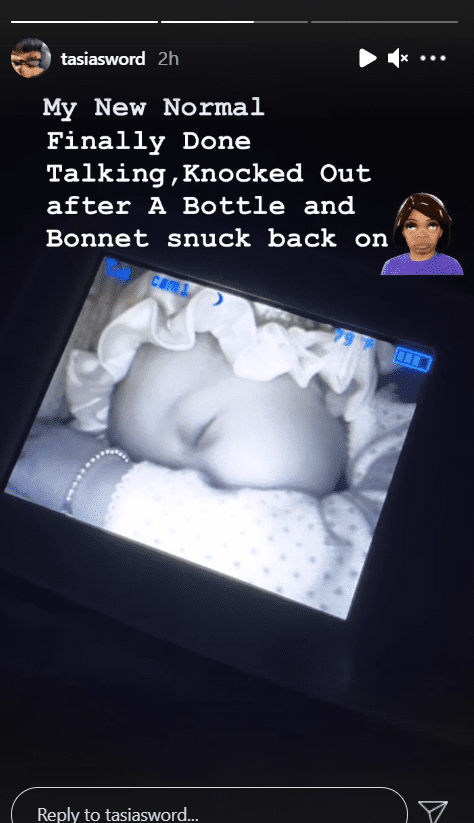 Barrino and her husband, the COO of courier service Metro Transportation, LLC, tied the knot in 2015, three weeks after knowing each other. Even though the couple had kids from past relationships, they yearned for their child.
Their wishes were finally granted, and Barrino took to her Instagram page to share the news of her daughter's birth. In the post, the star relayed that little Keziah arrived a little earlier than scheduled.
For that reason, Barrino had to leave the infant behind in the Neonatal Intensive Care Unit (NICU). Keziah stayed there for some time, and after she was cleared to go, the excited mom made it a point of duty to inform her fans.
In all, Barrino and Taylor feel blessed to have her daughter, and supporters keep expressing their delight in how happy the family has been since Keziah's birth.