Several Claims About Royals in Meghan & Harry's Biography Update Cause Controversial Fan Reactions
Prince Harry and Meghan Markle's biography was already causing controversies, and now, with the additional claims, fans are not sure how to react. 
When Harry and Meghan were asked to name the person that made a racist remark against their unborn baby during the highly publicized March interview with Oprah, they said they wouldn't as it'd have been too damaging to the person.
But an updated epilogue of the "Finding Freedom" says that they had considered naming some names. The update also shares some insights into the Sussex relationship with their family, among other dramatic claims.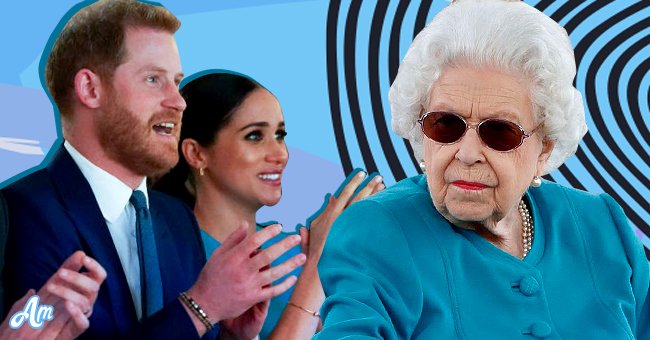 Among these claims was that while the March interview with Oprah had liberated Meghan, the Duke of Cambridge had been infuriated by the broadcast.
Twitter users who reacted to the reports were of divided opinions. Some claimed that Harry and Meghan were seeking publicity with the racism story while others felt the Sussexes should be left alone, saying:
"Give Harry and Meghan the privacy they said they wanted and stop reporting on anything about them."
Another felt that the claims were untrue, saying they couldn't imagine anyone at the palace saying such things, while an irate Twitter user asked them to name the racist once and for all and put the claims to rest.
The new epilogue, which will be published next week, also claimed that courtiers at the palace had lied to the press that the Sussex wanted the option of naming Archie a prince availed to them. This, they say, is not true. 
The new chapter also claims that some firm members were ecstatic that Meghan wouldn't attend Prince Phillip's funeral in April, as they were afraid that she would cause a scene. 
Presumably they thought it would be better to leave a toxic cloud hanging over Harry's whole family rather than sticking a knife in the back of one of them. Because they are thoughtful like that. And also they know that general vague accusations are harder to disprove.

— Bananaman (@The_Bananaman) August 26, 2021
According to Daily Mail, the Sussex criticized the monarchy for looking into courtiers allegations of bullying against Meghan, and yet when Meghan herself complained of racism, no action was taken.
They say the courtiers still continue undermining them by leaking discrediting information to the media.
The book, written by Omid Scobie and Carolyn Durand, which Harry and Meghan say were not part of writing, also claims that Harry and his father were not on perfect talking terms. 
They sound like lowlife blackmailers. going to be a they said, I said thing and ginge and cringe are proven liars. Regardless, pondering characteristics a mixed race child may inherit is not racist . I have mixed race friends and they said they and their families did it happily

— anne (@anne44787616) August 26, 2021
Harry is also sad and disappointed that he was denied permission to lay a red poppy wreath at the Cenotaph Sunday memorial service in 2020, under claims that he was not a "frontline royal" anymore. 
He is reported to have wondered how his 10-year service and commitment to the military went unacknowledged by the royal family. Daily Mail reports the book to have said of the wreath:
'As the day came and went, Harry's gesture remained in it's box at the charity's headquarters in Kent.'
So EVERYTHING they said in 'the interview' was carefully considered, discussed and debated then? Right. And they want to be taken seriously and at 'face value'? Ohhh how easy it is to fall into the celebrity gutters of gossip and sensationalism. So how 'low' would he go then?

— Anand Sharma (@sharma2508) August 26, 2021
Most of these claims are just part of why Harry moved his family away from the royal life, but even while miles away, they say the courtiers continue undermining them by leaking discrediting information to the media.
Despite the Sussexes feeling that they made the right decision by leaving, fans feel that maybe they should openly solve these disagreements with the royal family instead of pouring their grievances into a book.