Bonnie Chapman Showed Their dad cheated despite sister Lyssa Accusing her of Lying
Famous TV star Dog, the Bounty Hunter, incurred the wrath of his daughter, Bonnie, after she was not added as part of his guest list for his upcoming wedding. It led to a series of unpleasant revelations.
Bonnie Chapman, daughter of Dog the Bounty Hunter and the late Beth Chapman, has publicly revealed her famous father, including infidelity. Her older sister Lyssa refuted her claims, stating that their father had been nothing but kind to them.
Bonnie furiously shared the details on her social media. She posted a screenshot from her sister's new book to corroborate her claims that their father was unfaithful to their mom, who died of cancer in 2019.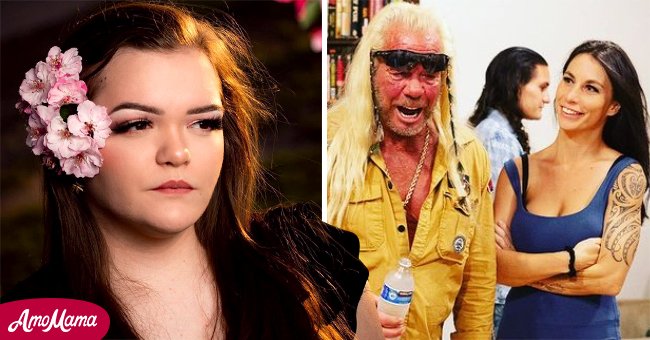 In the book, Lyssa referred to her growing days, adding that they had many nannies in their house at the time. She added that she sometimes saw these nannies leaving their father's room after spending the night there.
Bonnie captioned her post, "Posting in case someone forgot what they wrote in their own book. In 1995 Duane was married to Tawney. This seems to be a pattern." She wrote this, suggesting that her estranged father had always had a thing for being unfaithful.
Dog and his fiancée Francie Frane decided against inviting Bonnie and her half-sister Cecily to their wedding, causing the 22-year-old to speak up about the family's unpleasant secrets. She also accused her 68-year-old father of racism, homophobia, and infidelity.
In addition, Bonnie noted that her father's soon-to-be bride informed her that she was not invited to their wedding because of her participation and support of Black Lives Matter protests with a show called "The System," with which her father shares some bad blood.
She chose to forgive him to have a relationship with him since he was the only parent she had.
Bonnie claimed her father had troubles with UnleashedTV, which streams "The System" because of his homophobic comments towards cast members.
Bonnie reaffirmed her stance against social injustice and police brutality, adding that she was disappointed to see her father gravitate towards his old racist ways.
Bonnie's father, Duane, and his partner, via their spokesperson, released a statement condemning Bonnie's claims, noting that she had been brainwashed by old associates who are bent on putting him in a bad light.
The reality star asked his fans and followers to join him to pray for Bonnie and her sister Cecily to be free from the hold his disgruntled former associates had on them, noting that he would always love them.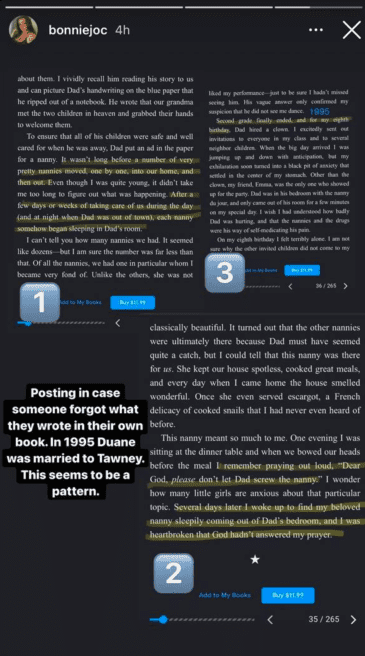 Despite the sadness she felt about seeing her father cheat on her mom; Bonnie revealed that she chose to forgive him for having a relationship with him since he was the only parent she had.
She added that her late mom, Beth did her best to inspire change in Duane's life, but after her death, he seemed to have gone back to his old ways. Fans would love to see the Chapman family end their rift in the coming days.