Sisters Who Hadn't Seen Each Other for More than 20 Years Finally Reunite
After they were separated as children, a set of siblings spent decades apart. Despite facing various trials and losing hope multiple times, they finally saw each other again. 
This month, Brittanny Bigley, 31, and Amanda Stiles, 29, shared their story. The girls lived together in foster care when they were young, but when Bigley's biological father gained custody of her in 1993, things changed.
A foster family took in Stiles, and the pair went separate ways. Growing up, the sisters were aware of each other, but challenges such as legal name changes and living in different states kept them apart.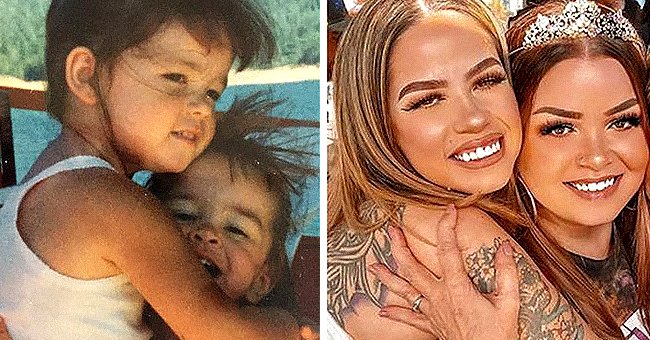 DEAD ENDS
Bigley shared the story with FOX News and told them: "There were several times throughout my early adult life I felt defeated and like I'd hit dead ends."
Her hope would rise and fall over the years, and eventually, she started to think none of her leads would result in anything concrete. However, her luck changed thanks to social media. 
THE HELP OF SOCIAL MEDIA 
Bigley shared a video online wherein she outlined her search for her long-lost sister. One of her father's ex-girlfriends offered to help her. She was an employee in the foster care system, so this allowed them to access new information. 
Bigley finally found out what her sister's new surname was. This allowed her to track Stiles down on Facebook quickly. Bigley proceeded slowly because she was not sure how much Stiles knew about her past. 
RECONNECTING 
Bigley asked whether Stiles knew about a sister named Brittanny. When she answered in the affirmative, Bigley confirmed that this was her sister!
Stiles told Bigley that she had been looking for her as well. They never had any luck, but now, finally, they could reconnect. They initially chatted online, and in March 2017, they had their first in-person meeting. 
Former foster child, Brittanny Bigley sharing her thoughts on the important things when helping a child in need. Thank you for your words of encouragement, Brittanny! We are proud of you and the work you are doing! #FosterCareMonth pic.twitter.com/0ZhlAfiNxz

— Ark Homes (@ArkHomesFFA) May 29, 2018
THE MEETING WAS MAGICAL 
Bigley made the journey to California from Saratoga Springs, Utah. Stiles explained that the moment was "magical." She stated: "The days leading up to it, I was honestly nervous!!! But in a good way. It was definitely nervous excitement."
Stiles expressed the emotional encounter: 
"That first hug was something I never wanted to let go of and the tears were just endless. We basically made a big scene in front of a Starbucks where people were staring."
MAKING UP FOR LOST TIME 
Bigley felt the same and said the moment was an "indescribable" and "surreal" experience. Both of them broke down and enjoyed the hug they had been waiting for since they were youngsters. 
They were able to bond over their shared interest in fashion and makeup. The women have enjoyed making up for lost time and getting to know each other after their beautiful reunion.
WRITING A BOOK 
Stiles shared: "it was exciting being able to relate to each other over that right off the bat." They have encouraged other separated families to keep the faith and hope when looking for lost loved ones.
The sisters also plan on writing a book together about their story. Stiles said: "We've both experienced a lot of ups and downs in our lives, and it's something a lot of individuals can relate to."