Man Uses Ring Camera to Alert a Woman About Danger
As a blazing fire ravaged its way towards a woman's house, a frantic neighbor did his best to save her from impending doom. He hoped that his heroic actions would help her survive the furious flames!
A TikTok video was shared by popular user Jaffy Creeks, who has over 91,000 followers, where a woman referred to as Gladys, along with two children, escaped a fire.
This was all thanks to her neighbors and a Ring security camera. In the clip, a male resident spoke into a Ring camera, informing the house owner Gladys and her female next-door neighbor that Gladys' home is nearly on fire.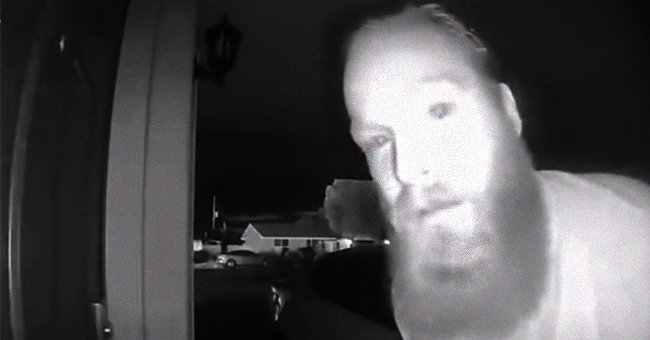 In the video, it was clear that Gladys heard the warning, replying with thank you's. However, the male neighbor and the woman next door did not hear this, thinking she hadn't heard their warning calls. 
A firefighter trapped in a burning home sent a final message to his family.
The female resident ran outside, stating to the other neighbor that she had been knocking on the door with no answer. The man then began banging on their endangered neighbor's door profusely.

Eventually, Gladys opened her door in haste, holding a little child and asking the man if he could help her. He immediately said yes, taking the kid as he hurried away from the house, carrying the child to safety. The description read:  
"Once again, Ring saves a life. These amazing neighbors saved this family."
The man then ran back to Gladys, who handed him another child he took with him. The kind Samaritan then raced back again, asking if she needed more help. She responded that she didn't and then left the house herself.

Gladys has expressed that she would have most likely not have opened the door if it weren't for the Ring camera. The TikTok comment section was also impressed with the camera but more so the neighbor's compassion, one expressing: 
"Idk why I'm crying, I'm so happy there are good people in the world. It gives me so much hope."
Another commenter felt strange that her first assumption upon seeing the viral video was that someone was trying to coax another person out of their home to hurt them. However, they remarked, they were happy it was not the case. 
While this good-hearted neighbor contacted Gladys outside her house that flames may have eventually taken over, the opposite happened in a heart-throbbing story. 
A firefighter trapped in a burning home sent a final message to his family. Captain Joshua Laird, confined in the basement, used his radio transmitter, asking those listening to let his family know that he loves them. 
Laird was eventually airlifted and taken to hospital, where he passed away. From firefighters willing to give up their lives and neighbors going out of their way to save their fellow residents, there appears to be no shortage of heroes.