'Keeping Up with the Kardashians' Star Penelope Disick Debuts Dramatic Red Hair
One of the younger members of the Kardashian clan, Penelope Disick, recently flaunted a freshly dyed hairdo in a picture captured by her mother. She looks adorable with her new style makeover.
Reality star Kourtney Kardashian shared her daughter's new look on Thursday, August 26, on Instagram with a caption consisting of only a string of fire, heart, and fruit emojis.
The sun-kissed snapshot showed her nine-year-old baby girl rocking an oversized graphic t-shirt posing barefoot while caressing her long dyed locks with her eyes closed.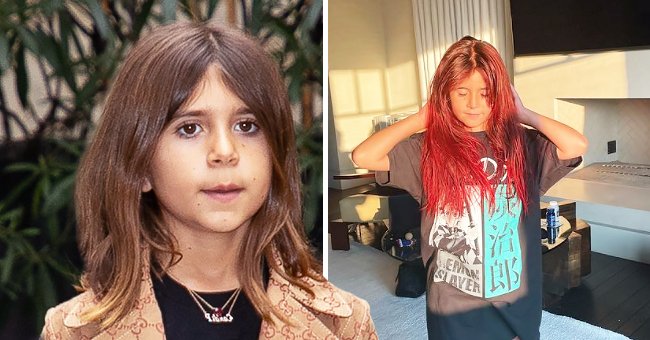 NEW HAIR ALERT
Penelope had her hair parted in the middle with the rest of her tresses going all the way down to her chest, with the bright color standing out from the shot.
The post garnered over a million likes, with many fans taking to the comments section to admire Penelope's new look. The Poosh chief content officer Sarah Howard comparing her to a Disney princess.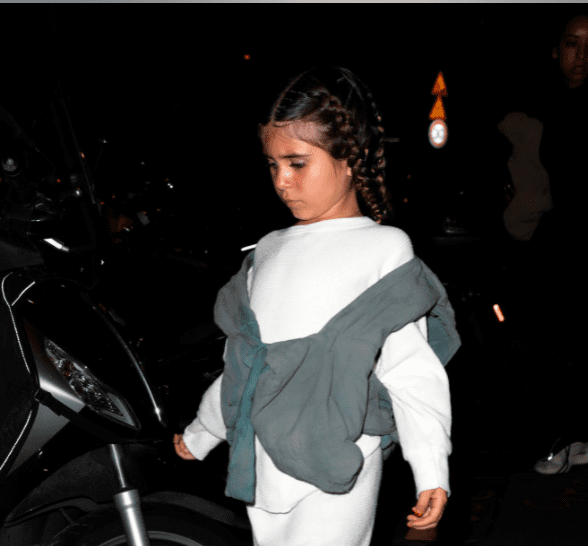 "Ariel from the little mermaid," said Howard. Another Instagram user shared an interesting comparison and posed this question, "Tiny Kylie???"
Whereas one commented, "The lady in red while everyone else is wearing tan." One person complimented her saying, "You are so stunning, babe," along with heart eyes and heart emojis.
Kourtney, 41, also treated fans to a behind-the-scenes look at the hair dyeing process on her Instagram Story, sharing a photo of Penelope's head and her red-stained neck.
HER COOKING SKILLS
Apart from the makeover, the youngster recently spent some quality time with her dad Scott Disick in the kitchen, showing off her impressive cooking skills. Disick posted a snap to his Instagram of his child chopping a red onion while utilizing a culinary hack to keep her eyes from watering.
The image showed Penelope standing at the kitchen counter in a floral pajama set and a pair of black sunglasses while cutting the red onion into smaller pieces.
BUSINESS HUSTLE
When she is not busy in the kitchen, Penelope is also showcasing her entrepreneurial skills. Earlier this month, she and her cousin North West, 8, hosted their own beverage booth.
The pair were selling lemonade as well as handmade bracelets. Customers could buy a glass of lemonade for $3 and a piece of jewelry for $10 to $20.
The girls received tremendous support from their loved ones, including their aunt Khloe Kardashian affectionately known as "Koko," who stopped by their business and bought one of their accessories.
For North, that was not her first business venture because she has been hosting lemonade stands since 2016. Two years ago, she ran one with Adidas and her dad Kanye West to help sell Yeezys for a good cause as the proceeds went to the National Alliance on Mental Illness.