Fans Can't Stop Gushing as Fantasia Barrino's Older Daughter Zion Feeds Little Sister Keziah in Adorable Snap
Sibling rivalry is a common phenomenon in many households, but the Barrino children know nothing but love for one another, and their adorable bond is melting fans' hearts.
Singer Fantasia Barrino has two daughters, Zion and Keziah, and the bond between the two girls is something many only see in movies. 
In a recent photo posted on Keziah's Instagram account, which has over 600,000 followers, the two sisters share a special moment as 20-year-old Zion bottle feeds her baby sister.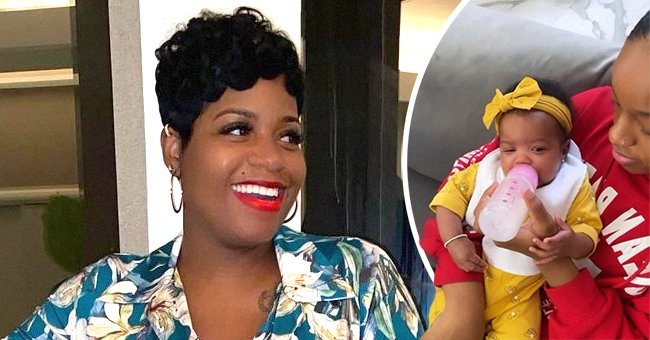 The photo shows Zion in a red sweatshirt with white writings on the front, while Keziah is in an adorable mustard onesie with tiny black and white flowers on it. She also has a cute matching bow.
Hanging from her neck is a white bib, matching her white socks and a beautiful little bangle on her tiny wrist. Fans were wowed by the girls' beautiful connection and flooded the comment section.
They wrote messages complimenting the girls on how adorable they looked, while others sent out red heart emojis. One fan wrote:
"She's beautiful. Looks like her mother!"

And the fan was right! While only a few months old, the little girl already looks like her mom. And it seems the Barrino girls all share the same features.
In 2018, during Zion's graduation, Fantasia posted a beautiful photo of Zion standing between her mom and dad, and one could see the uncanny resemblance between her and her mom. 

Fantasia has been married to her husband Kendall Taylor since 2015 and is a mother to three, daughter Zion, who she had at only 17, son Dallas and new daughter Keziah, who she shared new photos of recently. She is also a step-mom to Taylor's son Treyshaun. 
They announced the pregnancy in November, then welcomed the little girl home in May.

The "American Idol" champion shared adorable first photos of her baby girl, noting that she did not want her to grow up yet because it would break her heart. Another photo showed a close-up of the little girl napping. 
And it is a beautiful sight to see the mother gushing over her baby, seeing as she waited a long time for her to arrive. In an interview with People, Fantasia and her husband shared about their struggle with fertility.

They said they'd been trying for a while, and people had even advised her to go for In Vitro Fertilization. A doctor had informed them that she had a blocked fallopian tube, and so for a while, they stopped trying and left it to God. She continues:
"I kid you not, I forgot about it. And then I woke up one night, and I was just like, 'Something's different.'"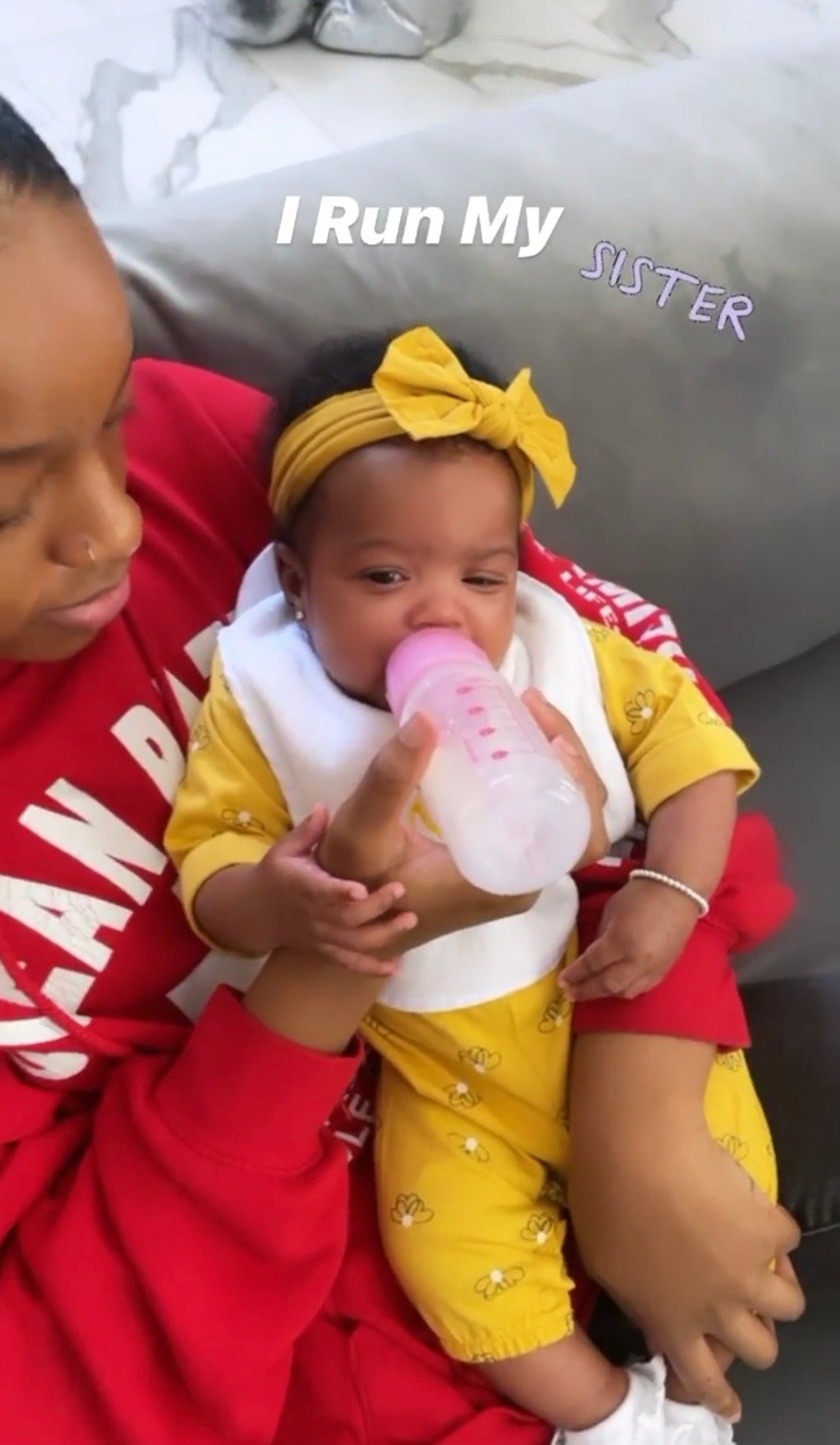 Fantasia took six pregnancy tests to be sure she was not dreaming. She and her husband were ecstatic that they would be welcoming their first child together. They announced the pregnancy in November, then welcomed the little girl home in May.
And now, the new mother is looking forward to shedding some baby weight. Not much, though. The "I Believe" singer is thankful to her daughter because before she got pregnant with her, she did not have the curvy hips she is spotting now.