See Fantasia's Son Gazing With Love at Little Sister While Bonding in New Heartwarming Photo
Fantasia's son Dallas Xavier is all ready to protect his little sister! See how he looks lovingly at the infant while cradling and bonding with her in a recent heartwarming post.
"American Idol" alum Fantasia Barrino has been tested through the fire. First, she dropped out of school, became a mom at 17, suffered a scandal, went through depression, and overdosed on sleeping pills. 
Now, she is a mother to three kids, whom she shares with three different men, but the singer has managed to teach them love and unity. In a recent post, her second and only son Dallas Xavier spent some time alone with his younger sister, Keziah London.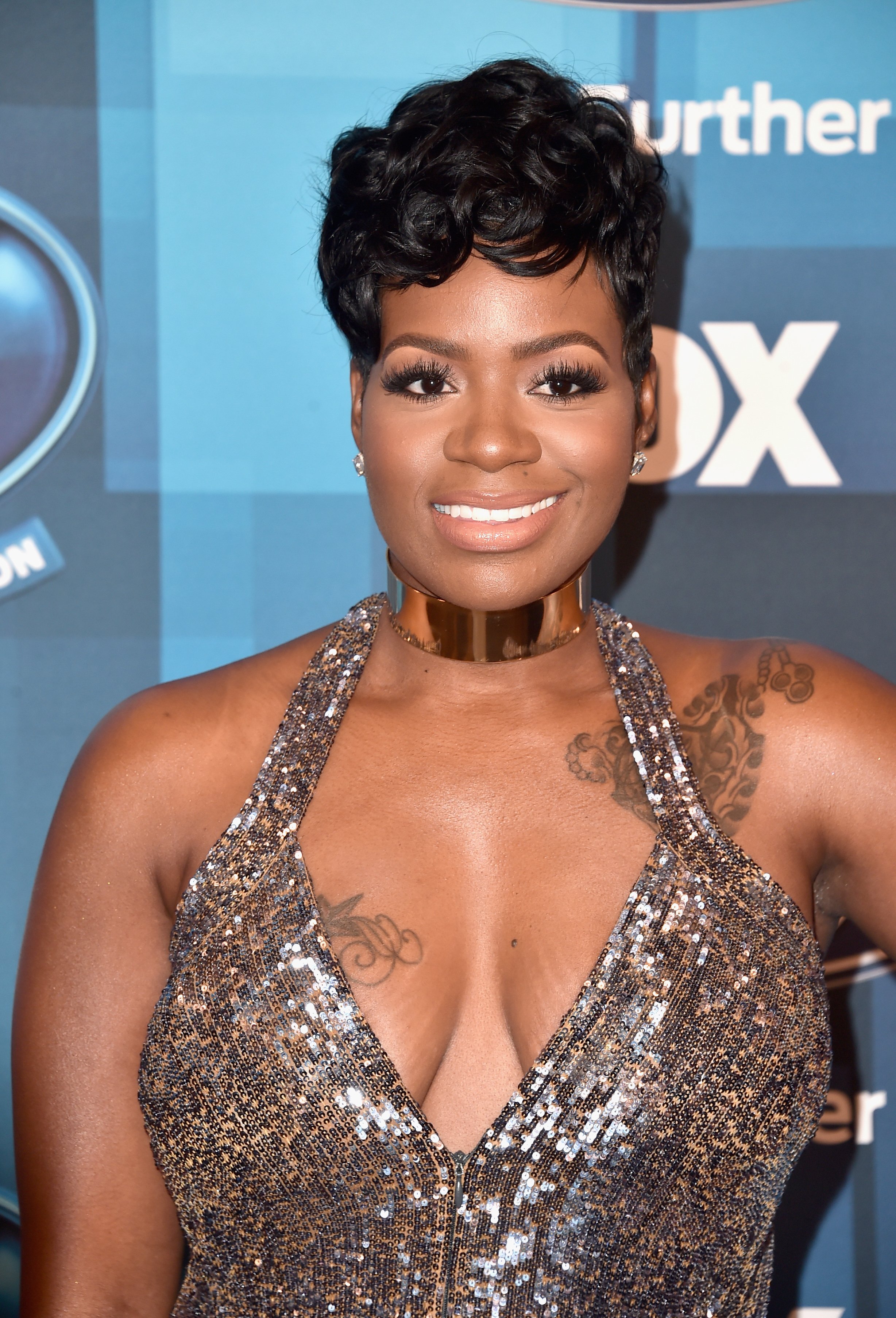 The snap showed big brother in a round-neck shirt, cradling and gazing on the infant who donned a colorful overall and had her head pressed onto Dallas's body. It was shared via Keziah's Instagram page that already has thousands of followers. The caption read:
"I make one little noise and this guy comes running, nobody told me it was gonna be this easy to Lock all the boys in my life Down."
FANTASIA BARRINO'S KIDS
Fantasia Barrino's youngest child, Keziah, is her third but only child with business mogul Kendall Taylor—her husband of more than five years.
Both Barrino and her partner were on the path to becoming parents three years before it became a reality. Although it was not easy, their faith and consistency made it possible.
Finally, they had Keziah, their first and only child together. Like his wife, Taylor has a son named Treyshaun from a past relationship.
Keziah was born in May, earlier than expected, and had to spend some time in the NICU for a few weeks. When it was time to go home, the family was more than happy to have the little minion home.
Mommy whipped up a happy and heart-melting message on Instagram revealing her excitement about having her newborn at home. A few days later, Keziah followed her parents to Pastor T.D Jakes' church, and the infant looked cute, dressed in a pink ensemble!
JOURNEY TO MOTHERHOOD
Keziah's birth and arrival were celebrated by her family and fans. However, fans would not be quick to forget that her parents went through tough times before she was conceived.
Last year, after revealing news of her expectancy, Barrino shared her past struggles with infertility even after having two kids. During their three-year journey to parenthood, the doctors' diagnosis was that they might never get pregnant following the inconsistent closure of her fallopian tubes.
They decided to leave everything in the hands of God, even though people suggested Vitro fertilization which was refused by the couple, as they wanted it to happen naturally.
It finally happened, and after taking six tests upon realization, the last one was positive; although it was unbelievable, they rejoiced at the knowlege that they would be parents eventually.
BARRINO'S OTHER KIDS
Dallas is an 8-year-old boy and a product of an affair between Barrino and his dad, Antwaun Cook, who was married at the time. Although the relationship was a scandal, the singer never treated her son with resentment, but with love and he has grown to become a loving and caring big brother!
Barrino's firstborn, Zion Quari, is a girl born nineteen years ago when the singer was a teenager. She had Zion with her young boyfriend. Zion is her mother's twin in looks, and she lives a private life in North Carolina. 
MARRIAGE TO KENDALL TAYLOR
Barrino is blessed to have a man like Taylor who has always been by her side. During their pregnancy journey, Taylor would pray with her when she was on the verge of giving up. This has always been the norm in their relationship.
They walked down the aisle less than a month after meeting each other because Taylor encouraged her to live, was supportive and loving when she was going through depression and suicidal thoughts.