Brandy Showcases Killer Legs in High-Waisted Skinny Shorts & Blue Heels Posing in New Photoshoot
For someone like Brandy Norwood, life does begin at 40, as the award-winning singer has proven to be an ageless beauty. She showcased her model-like legs while rocking stunning high-waisted skinny shorts in a new image.
Brandy was everyone's sweetheart in the 90s drama "Moesha." But apart from her acting talent, she possessed a powerful voice that earned her numerous awards and recognition throughout the nation.
Although she went on an extended hiatus following some personal struggles, the entertainer later emerged with thrilling content, her seventh album, and has been actively engaging with her fans in recent times.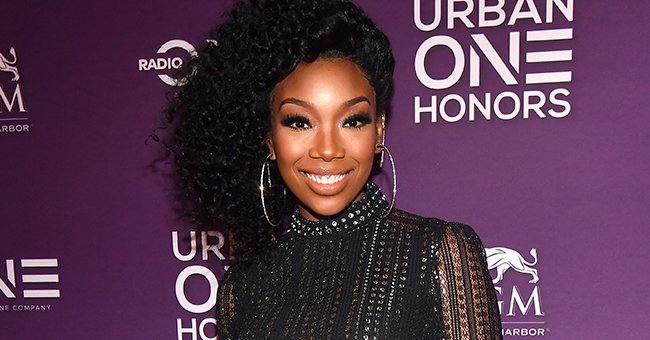 A few hours ago, the music star shared piercing snaps, showcasing her "black don't crack" genes. Brandy looked stunning in a silk metallic flower-patterned button-down high-neck shirt and black high-waisted skinny shorts.
These outfits flaunted her toned and fit killer legs in blue heels. Brandy added mesmerizing poses as she leaned onto a blue surface. Her makeup and her signature curly hair padded the glamourous look.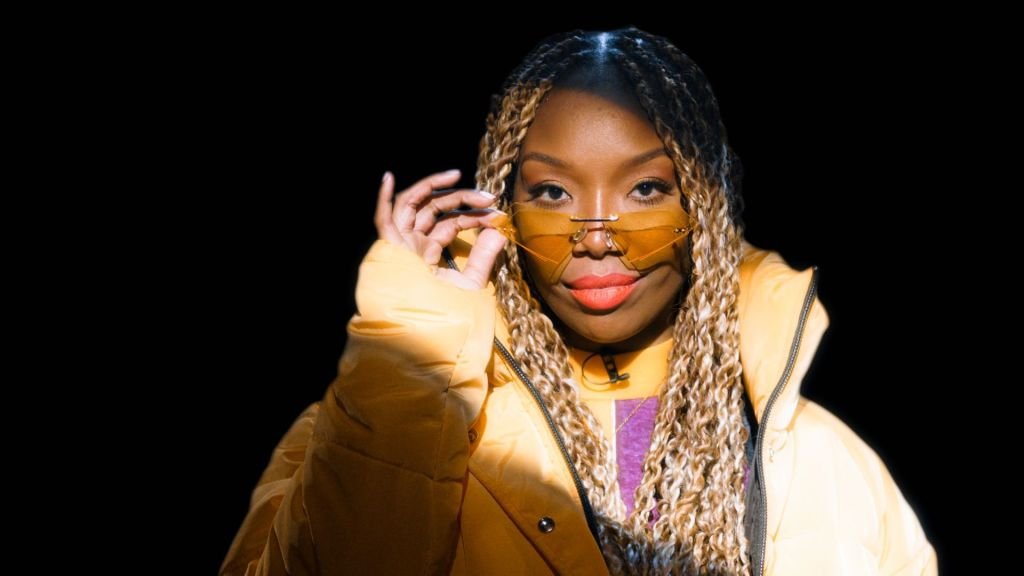 In the third slide, Brandy changed her outfit to a playsuit with green suede fabric while in the company of a Nigerian female artiste, Tiwa Savage, who decked in a mini black dress. The women goofed around and later held hands. The caption read:
"#aboutYesterday. It's the third slide for me @tiwasavage #somebodySon #waterandgarri."
BRANDY'S MUSIC
Via her recent post, where she teamed up with the Nigerian artist, it is unclear whether the pair are making new music together, but Brandy's fans have been blessed with recent tunes from the superstar through her "B7" album that dropped in 2020.
According to the singer, the album is unique because it was produced by her record label, with her songwriters, giving her the chance to write her story.
The 42-year-old who has a teenage daughter in college featured her mini-me in the album. Brandy confessed that the young blood is impressive with her singing skills—after all, she learned from the best!
BRANDY ON MOTHERHOOD 
Speaking to talk show host Wendy Williams, Brandy revealed that she is a very protective mom who wants the best for her kid, Sy'rai. Although it may frustrate the younger singer, the mother always finds a way to keep meddling.
She explained that her child means the world to her and has a tight and everlasting bond. Brandy added that Sy'rai might be the only child she would conceive.
The "Moesha" star became a mother at age 23 during her relationship with a former partner, Robert Smith. Unfortunately, Brandy suffered a few setbacks over the years, including multiple heartbreaks, insecurities, and public controversies leading to depression.
Thankfully, she had her family around to support her, and the thought of her daughter ultimately protected her mental health. Now, Brandy has and appreciates being a single mother. For her, not being entangled or in a relationship is healthy and refreshing.