All of Tom Hanks' Wives Faced Cancer Diagnosis but Just One of Them Won the Battle
When "Greyhound" actor Tom Hanks' first wife was diagnosed with bone cancer, Hanks was devastated by the news, despite having been separated for years. 
While lightning is known not to strike the same place twice, Tom Hanks would refute the saying, seeing as both his wives have dealt with cancer. One with bone cancer and the other with breast cancer.
His first wife, Susan Dillingham, who he married in 1979, was diagnosed with bone cancer in 2001, and a year later, she succumbed to the illness. Even though they had been long divorced, the news hit Hanks hard.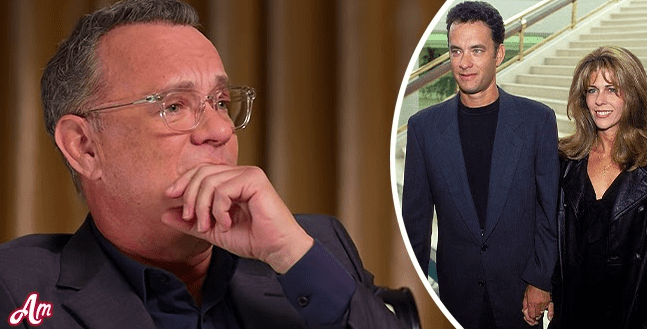 He was, however, very supportive and arranged for her to receive treatment at UCLA and even paid the doctor fees. Dillingham went under observation, and the doctors determined that cancer had spread to her lungs.
Hanks was devastated when the doctors revealed that his ex-wife had only a few months to live. With cancer having spread to her brain, the only solution they had for her was to help her manage her pain. A long-time friend of Hanks disclosed:
"Tom was absolutely devastated by the news. They've had their ups and downs like any divorced couple but they have remained friends."
Dillingham, who also went by Samantha Lewes, passed on just a year after her diagnosis in 2002. They share two kids, Colin and Elizabeth Hanks.
Hanks admits that having children was one of the best things to ever happen in his life, but even with that, he still feels he could have been a better dad to them.
Following his divorce in 1987, he married Rita Wilson a year later, and they continued to build their life together and raise a happy family. In 2015, Wilson received the devastating news that she, too, had cancer. 
He noted that many people, who he referred to as absolute quacks, tried to make money off of the family's tragedy.
Wilson underwent a double mastectomy and has been cancer-free for the past six years. She says dealing with the cancer treatment routines was a harrowing experience, but she is glad she is cancer-free.
Following her diagnosis, Rita says she had many thoughts, and the days that followed were riddled with anxiety and constant worrying about what would happen. 
She also had a "serious" discussion with her husband of over three decades, that in case anything happened to her, she wanted to be celebrated with a big party. She posted on Instagram:
"If anything happens, I want him to be super sad for a very long time and I'd also like a party, a celebration." 
When Wilson first came out to the public concerning her diagnosis, Hanks says something happened that made him angry. He noted that many people, who he referred to as absolute quacks, tried to make money from his family's tragedy.
But through it all, Hanks has stood by his wife, and after her surgery and reconstruction, Hanks revealed how proud he was of his wife's courage and asked God to keep blessing her.