Woman Translates Corporate Job Descriptions Revealing What They Actually Mean
In a 2020 TikTok series, one woman translated corporate job descriptions to show viewers what companies really mean. Her clever translations struck a chord with many netizens who shared their own opinions.   
Marketing director and content creator Sarah decided to help her followers unpack exactly what employers mean when they use buzzwords like "self-starter" and "minimal supervision." 
Her videos resonated with many people, and @thecorporatemama's tips helped netizens understand what companies truthfully expect when hiring. According to Sarah, "minimal supervision" actually means little to no support!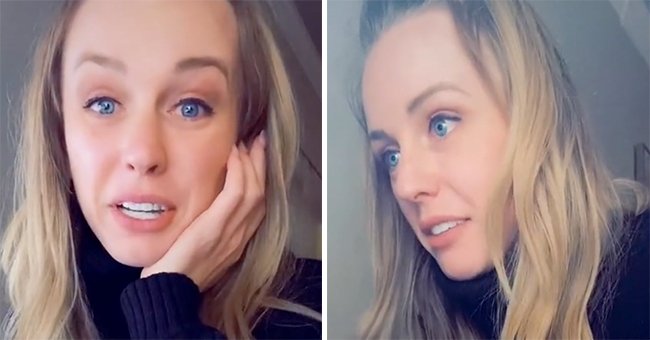 SHARING VIDEOS
Sarah, who is employed in the consumer packaged goods industry, began posting videos online during last year's quarantine. At first, she just used it as a creative outlet, but it eventually spiraled into something bigger. 
With close to 300 thousand followers and millions of likes on TikTok, her videos reach a global audience. Initially, she only uploaded content about motherhood, but she shifted over to giving clever advice for others navigating the corporate world. 
SECRETS OF CORPORATE LIFE 
Sarah's series about corporate secrets was a hit, and through it, she was able to help the increased number of people searching for jobs in the post-pandemic employment landscape. 
She said: 
"Many employers often reframe their complex problems as 'exciting challenges' which in some cases may be true, but this does not paint a complete picture for an incoming associate to help them understand ..."
PHRASES TO WATCH OUT FOR 
Sarah shared that every job will have its own pitfalls, but some try to mask this. She gave her viewers a few examples of phrases that job seekers should be wary of. 
These include "must be a self-starter," which she said translates to "there's no process, and people quit all the time." She also shared that a job claiming staff was "like family" was usually an indication of a very toxic environment. 
GIVING EMPLOYEES A HEADS-UP 
Sarah explained that these statements typically indicate that teams are masking a few challenges. Her videos give people a heads-up instead of leaving job seekers to discover unpleasant conditions when they arrive on their first day.
Netizens applauded Sarah for pointing out many of the problematic phrases hidden behind the seemingly innocent job descriptions. One user stated: "I am in corporate finance, and you nail these. Great job!" 
ONLINE REACTION 
Others added to the list of troubling phrases. A netizen expressed: "Fast-paced means understaffed with a high turnover rate, also toxic! Avoid!" Someone else shared: "This series is making me extremely grateful that I now work for myself."
Users also asked her what some "GOOD" phrases were to look out for when applying for jobs. She responded and told them she was working on positive wording that might indicate a company was not toxic or, in the least, not trying to trick their future employees.