Dairy Queen Sign Offers $2,400 Bonus for New Workers, Commenters Say 'It's a Trap'
This month a woman posted a clip that showed a Dairy Queen sign offering new employees a $2,400 sign-on bonus. The footage quickly garnered differing opinions online, with many warning the woman to steer clear of the job.
Businesses around America have been thinking of new ways to attract people to work for them. Dairy Queen's sign offering workers a sign-up bonus was an incentive that caught the attention of many people.  
However, citizens were hesitant to believe what the sign was offering. While the board shown in the video stated that new employees would receive a $2,400 bonus, netizens expressed concern.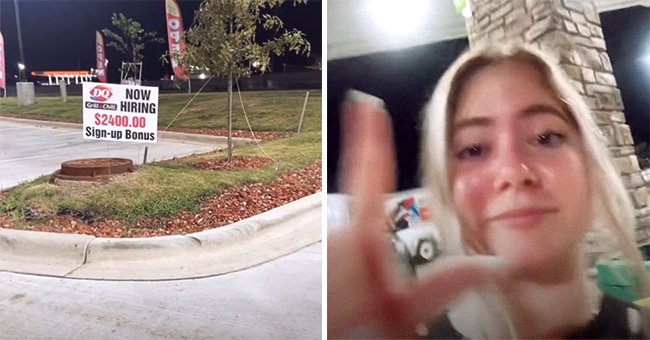 RELUCTANT TO BELIEVE 
The video, taken outside of a Dairy Queen store, showed a young woman as she pointed toward the sign. With thousands of reactions, @randa_lauryn's clip garnered massive online attention. 
Many users shared that they were reluctant to believe employees would actually be paid the promised money. One commenter stated: "They don't tell you that you have to work there for a year to claim it."
RED FLAGS 
Some pointed out that businesses needing to coerce people into working for them sent off red flags. Many netizens echoed this sentiment and said they thought these incentives were only needed in toxic workplaces. 
In a rare account, someone purported that they worked for Dairy Queen and shared their positive experience.
One user said it was a "nice sign," but when it was time for them to payout, they didn't think that Dairy Queen would actually deliver. Another added: "They'll make up excuses to not let you have it."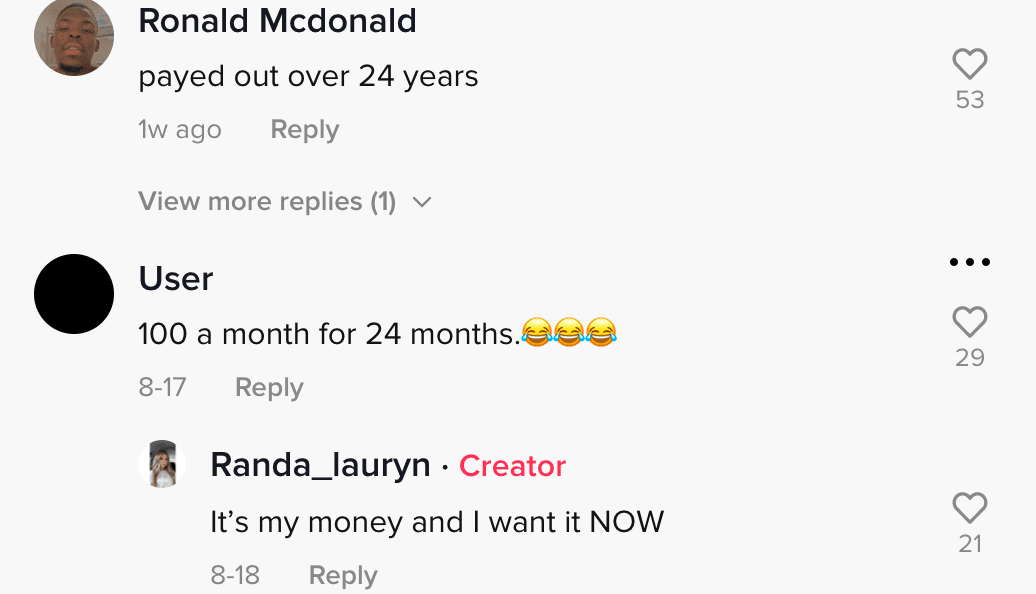 POSITIVE EXPERIENCE WITH DAIRY QUEEN 
However, not all of the comments were negative. In a rare account, someone purported that they worked for Dairy Queen and shared their positive experience.
The person explained that they were certain their sign-up bonus would be paid out to them. They said: "I got a $3K sign-on bonus. They're gonna pay me $1,500 in September and $1,500 six months after I worked there."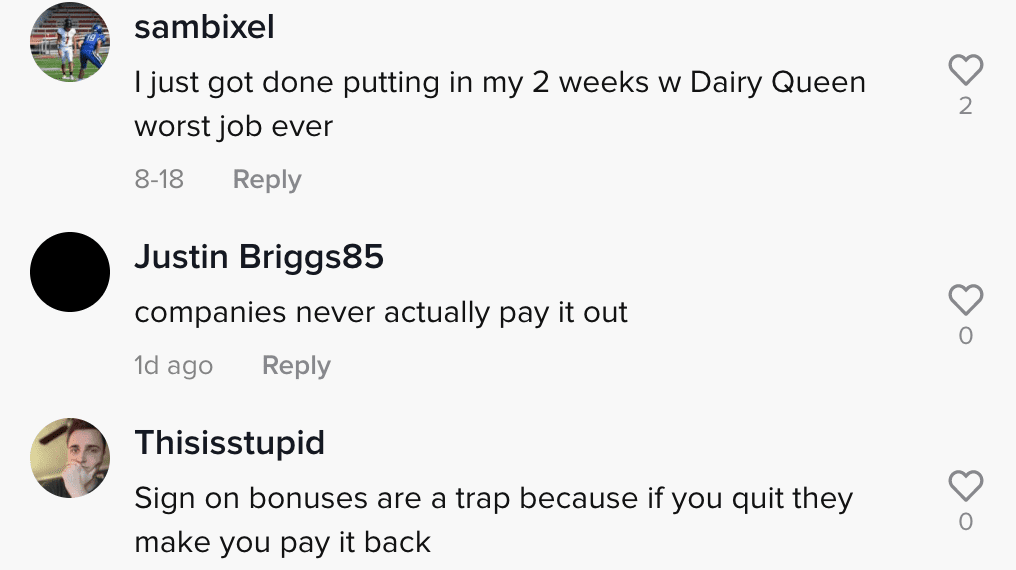 STILL INTERESTED IN THE JOB 
This was not enough to convince everyone, and people still raised their doubts. The majority of the commenters urged the woman to give the opportunity a miss.  
However, it appeared as if the TikToker was still considering the job. When a netizen stated that they would take the job and then quit after they got the bonus, she responded to their comment and said, "same."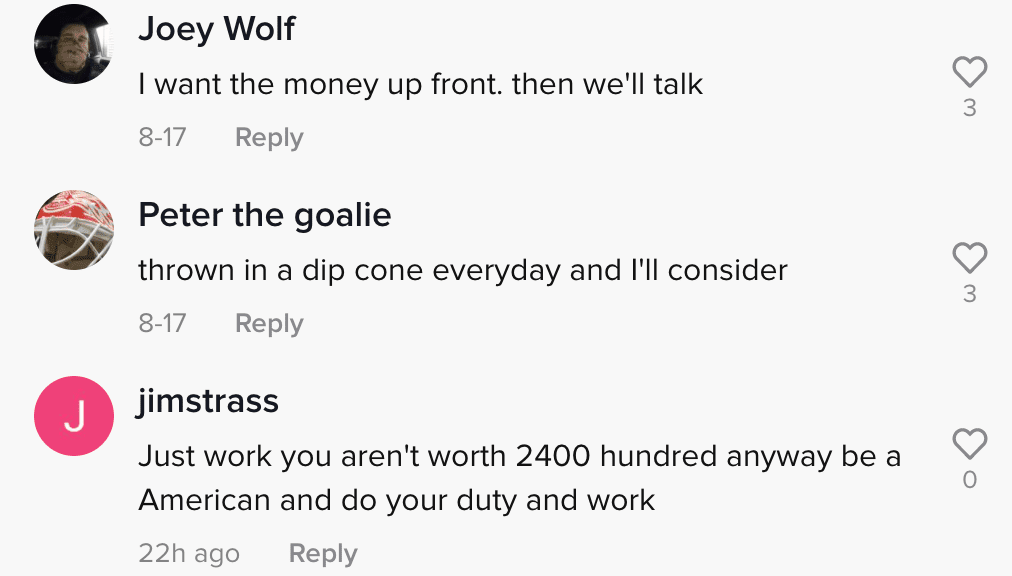 SOME PEOPLE NEED THE JOB 
Despite all of the negativity and comments suggesting that the woman and people, in general, should avoid the Dairy Queen job, a few pointed out that some don't have a choice. 
A netizen stated that regardless of the working conditions, sometimes people need to "hustle." These incentives appeal to many people, but one look at the comment section might make citizens think twice.