Gabrielle Union Stuns with Her Look as She & Dwyane Wade Celebrate 7th Anniversary with Kids in Paris
Gabrielle Union does it again with her looks! This time, she looked like a fairytale princess rocking a daring and beautiful off-shoulder dress while enjoying her seventh wedding anniversary with Dwyane Wade and their kids.
Gabrielle Union is a woman with a train of accomplishments and titles to her name. She is an actress, children's book author, entrepreneur, fashionista, and mom/wife with superhero powers.
The 48-year-old can juggle her busy career and family without allowing either to suffer. This real-life superhero is always available for her toddler daughter, Kaavia James, and is more than willing to spend time with her husband, Dwyane Wade.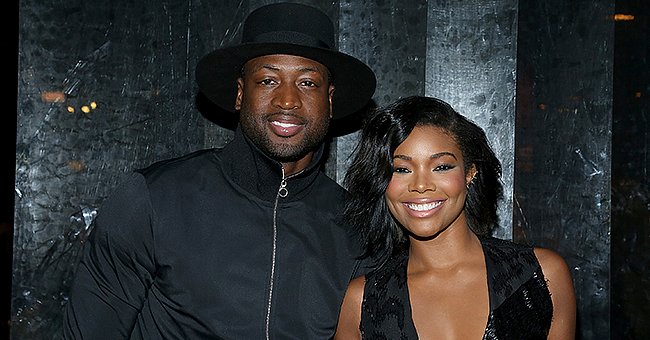 The pair have been married since 2014, seven years after meeting, with nothing but sweet stories and memories emanating from their togetherness.
Recently, these two marked their seventh year as a married couple, and they thought of the perfect love destination—Paris, France!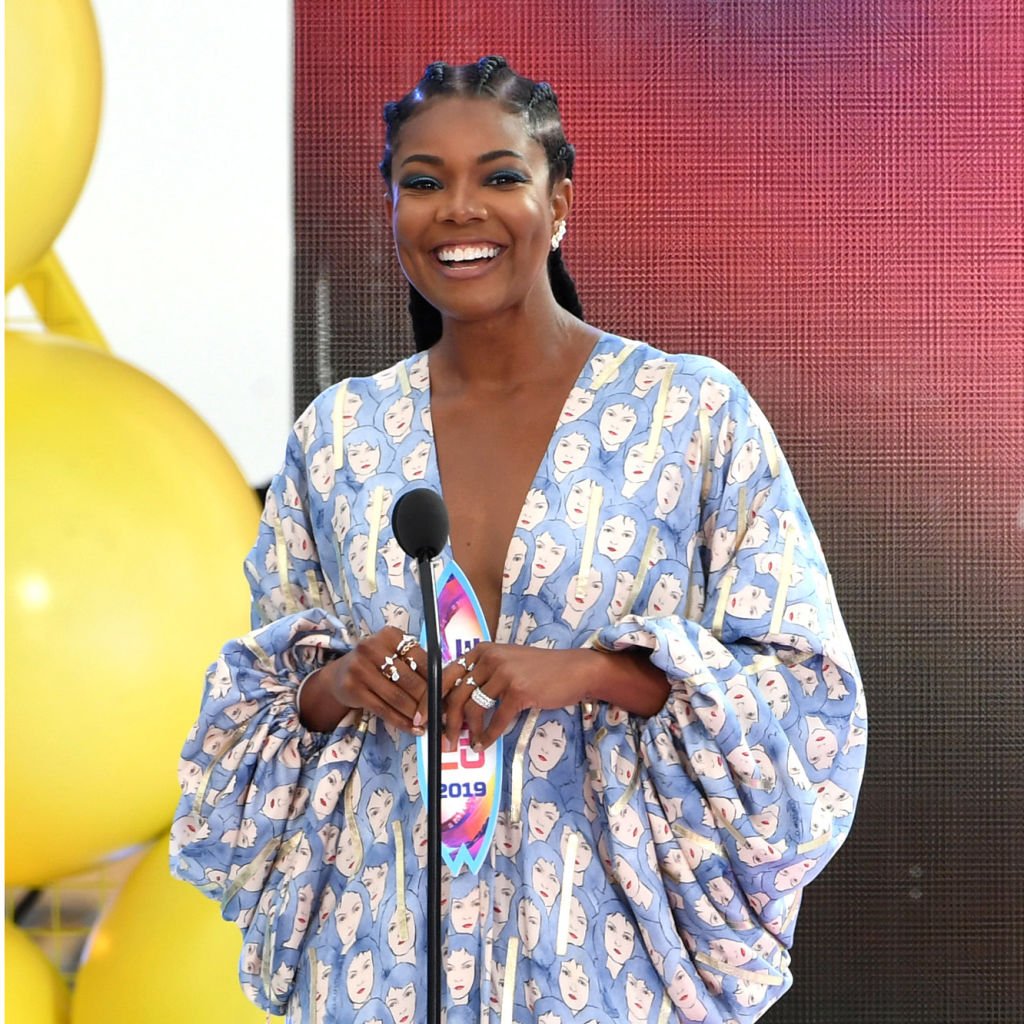 The weekend getaway for the annual celebration involved the lovers, their daughter, Dwyane's kids, Zaya and Zaire, from a former relationship, having a fantastic time.
EVERYTHING ABOUT THE PERFECT HOLIDAY
As expected, the couple shared tons of photos showcasing their outfits, the pleasant outdoor moment in Europe while celebrating their perfect holiday.
Union proved herself worthy of being the Queen of the day by stunning in a daring off-shoulder dress with conspicuous floral swirls at the bottom, a pair of red stilettos, and ponytail-styled braids.
Her husband matched the bridal energy with a two-piece set, showing his bare chest, and rocking an unconventional pair of white kicks for the outfit.
The actress's updates featured head-turning poses, sweet memories, a cover of them with an impressive title, throwback photos of the couple and their kids. Her message via one of the captions read:
"Ain't No Stoppin Us Now. 7 years and a lifetime to go. My best friend, the coolest homie, mentor and inspiration, my love, my husband...Happy Anniversary Baby."
Dwyane added only one photo, which captured the entire crew wearing a hearty and genuine smile. He poured out a heart of gratitude to well-wishers and his leading woman and concluded with an "I love loving you" message.
Kaavia joined her parents in the celebration with a post of her crisp white outfit labeled the "emotional support dress." Her stepbrother, Zaire, who rocked a white suit for the event, shared a snap featuring him and his beau with an anniversary message for the older lovers.
Apart from the family date, the couple had a private time, rocking stylish threads while touring around the Mediterranean sea in their luxurious yacht. Union looked adorable in a flowing white dress with a plunging neckline, while Dwyane looked dapper in a Burberry shirt of black shorts.
FAMILY LOVE
Gabrielle Union and Dwyane Wade welcomed their first child together, Kaavia James, via surrogacy in 2018, after several failed attempts to conceive. Surprisingly, Union, a first-time mom, handled the motherhood responsibilities well, especially with the support of her husband and stepkids.
Dwyane's kids seem to get along just fine with their dad's wife, and they all enjoy a perfectly blended family. Kaavia also shares a special bond with her older sibling, Zaya.