Erykah Badu's Daughter Puma Is Her Spitting Image Showcasing Toned Midriff in One-Sleeve Top & White Pants
Music icon Erykah Badu's teenage daughter Puma is the spitting image of the legendary singer, and her recent Instagram picture proves her to be her mom's mini-me.
Erykah Badu's vocal prowess made her a sweet star to her fans, but singing is the least of the 50-year-old's strongest traits; instead, her dominant genes are as incredible as her talent.
Badu's teenage daughter, Puma Curry, is the singer's spitting image, and several snaps and clips show the lovely resemblance between the duo; most recently, Curry's new Instagram post.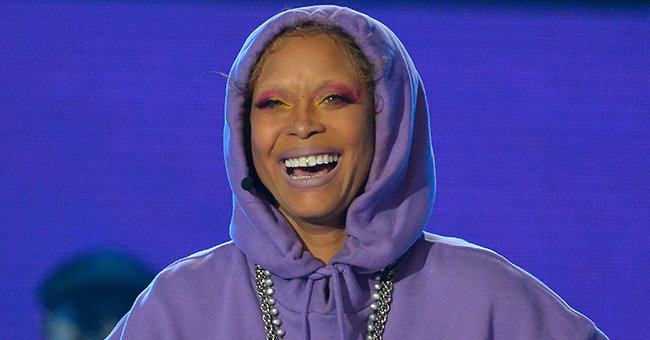 The 17-year-old thrilled fans with her stunning curve and beauty in a black one-sleeve top and white pants. In the series of pictures she shared, Curry looked confident, showcasing her toned midsection.
Curry's lovely outfit showed her sweet fashion style. She spiced up the look with jewelry on her neck, but it was her smile and sweet facial expression that made her look like her famous mom.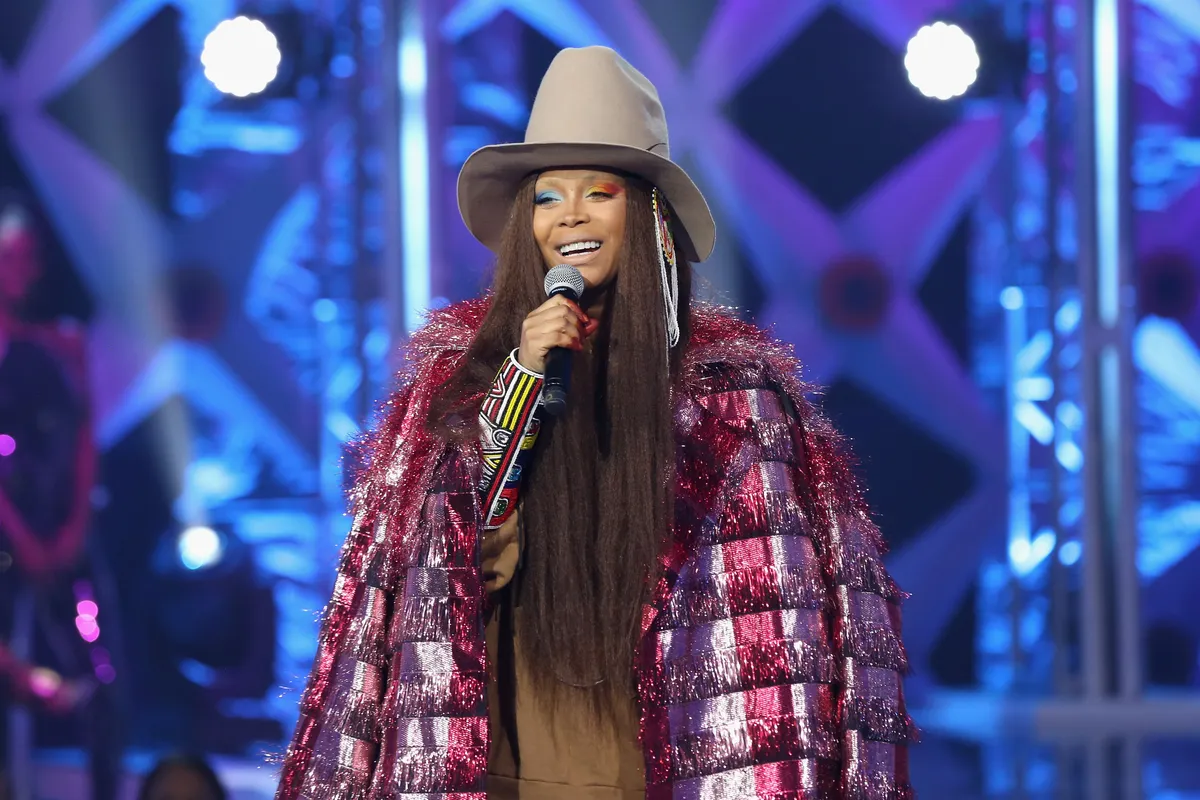 She captioned the post, "I don't chase I attract; what belongs to me will simply find me." Shortly after the stunning snap was shared, her fans gave her a good day by leaving sweet comments.
Curry's mom, Badu, was part of the fans who commented on the post, while others praised her lovely outfit and style. The post received over 13 thousand likes and a series of love emojis that expressed admiration.
The music icon's relationship with her family has been a vital part of her life.
Curry comes from a healthy lineage of successful artists and talent. Her mother, Badu, is fondly called the queen of neo-soul and a style icon, while her father is a legendary hip-hop artist and writer who has penned some of the biggest songs to come out of the West Coast.
Her rich bloodline makes it impossible for Curry to escape musical genes. Like her mother, Curry is making waves in the music industry and is following her mother's steps to become a singer.
Badu is mother to Seven Sirius Benjamin, Puma Sabti Curry, and Mars Merkaba Thedford. Still, the singer admits that Curry is the younger version of herself, sharing her looks and vocal skills.
Being a mom for Badu is an experience she cherishes. The mother of three noted that motherhood had taught her the greatest lessons of her life. Being a mom to her kids has taught Badu about loving unconditionally, and it remains an adventure for the singer.
Badu loves to be a doting mother, and last year, during Curry's 16th birthday, the lovely mom shared a touching tribute for her teenage daughter, letting her know how much she is loved.
The music icon's relationship with her family has been a vital part of her life. Aside from her kids, Badu has also had her fair share of romantic episodes.
The 50-year-old was in a relationship with producer Carl Jones, who she described as her creative partner. The singer also shares her three kids with different dads.
Her eldest child son, Benjamin, is shared with ex André 3000, with who she had a long-time relationship while her daughter Curry, with her ex, The D.O.C.
Her youngest daughter Mars Thedford is shared with ex Jay Electronica. Despite having different dads, Badu ensures that her kids bond and put their family first.