Woman Reportedly Shows Why People Should Never Wear Nude Shorts in Hot Weather in a Viral TikTok
TikTok user Madison Hildreth went viral after sharing her experience jogging in nude shorts and being stared at by people.
Working out has become more than just about wanting to lose weight. For some, it is used as a form of therapy, a stress reliever, or a source of happiness.
Regardless of the reason, it always feels great to wear comfortable and cute clothing during an activity. However, Madison Hildreth suggested that women should not wear nude bottoms to work out in hot weather.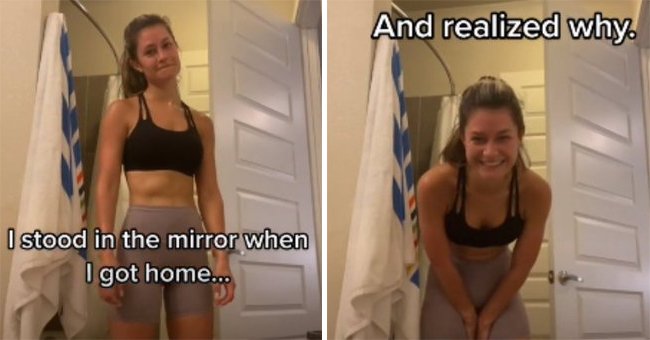 In a since-deleted TikTok post, Hildreth shared her somewhat embarrassing experience while jogging in the morning. According to her, people began to stare as her workout progressed.
It wasn't until she reached home and saw herself in the mirror that she realized why. Her nude-colored shorts made her sweat more visible under the heat of the sun.
As such, it appeared that Hildreth wet herself, which made people look at her, perhaps wondering what had happened.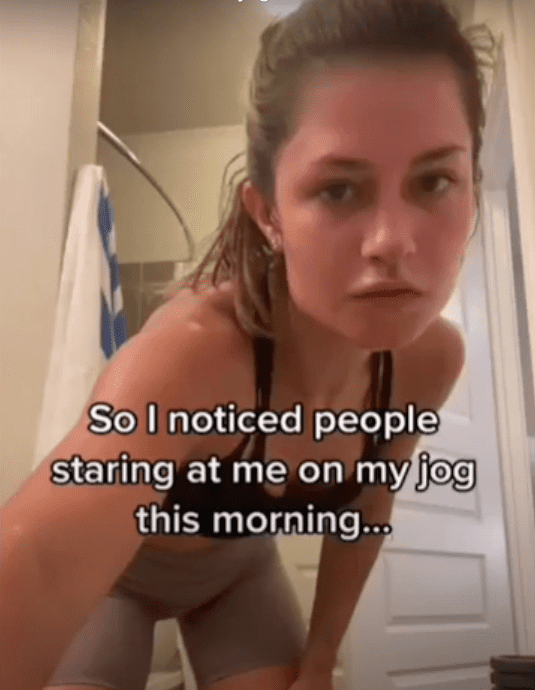 What would have been an embarrassing run home had she known about the visible sweat became a hilarious experience for the TikTok user. She reportedly wrote:
"Lesson of the day: don't wear light-coloured shorts in 90-degree weather [sic]."
Hildreth's video quickly went viral with over 120,000 likes and 500 comments. "I thought it was 'cause from a distance maybe it looks like you weren't wearing pants which is a bit better maybe," one comment read.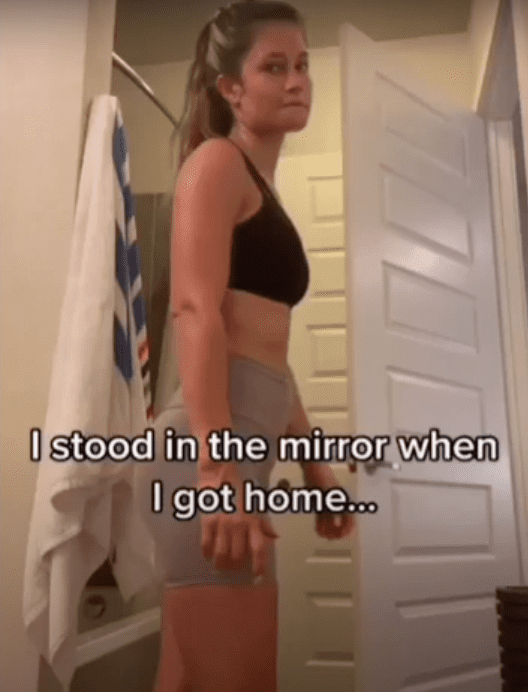 TikTok has become an increasingly popular application for people to share life hacks, recipes, tips, and tricks. Most recently, another woman posted a video sharing about what not to do while in a hotel room at night.
She went to the front desk and demanded to watch the CCTV footage, and what she saw nearly made her faint.
According to TikTok user and flight attendant Dani, guests in a hotel should not open their rooms when they hear noises from outside.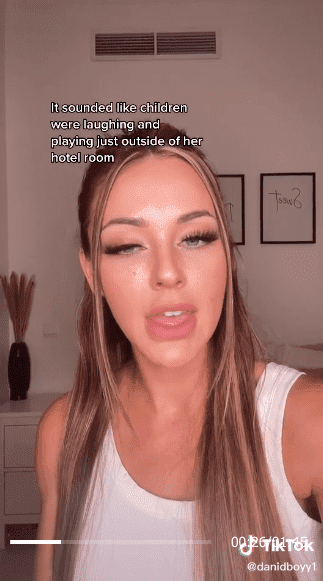 She continued to narrate what happened to her colleague who wanted to sleep after a busy flight. While alone in the hotel, the woman heard children playing along the corridors.
When the woman called the receptionist, she was informed that there were no guests on the floor as it was reserved for the cabin crew only.
However, the kids continued to make noise outdoors, pushing the woman to stand up and check what was happening herself. Upon opening the door, the woman saw no one outside.
She went back to sleep until the kids playing returned. Already annoyed, she went to the front desk and demanded to watch the CCTV footage. What she saw nearly made her faint.