Woman Explains Why People Should Not Open Their Hotel Room to Noises at Night
A TikTok user and flight attendant narrated an eerie experience that happened to her colleague while spending the night in a hotel.
Scary stories often occur in schools and old buildings, but rarely does a comfortable hotel have eerie experiences from their guests.
However, a flight attendant named Dani went on TikTok to narrate a spooky story of another cabin crew member while in a hotel, revealing why people should not open their rooms when they hear noises from outside.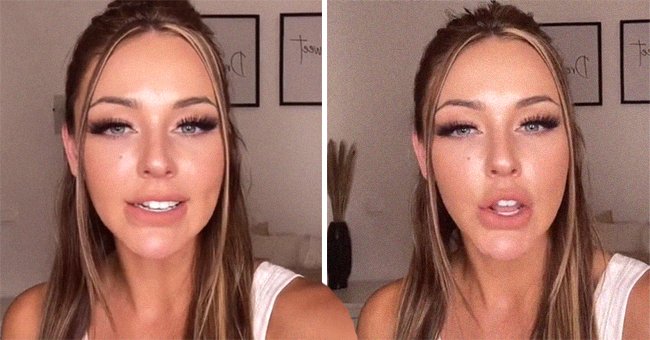 As a flight attendant, Dani and her co-workers travel a lot and spend nights in different hotels. While many of them have weird stories to tell, one, in particular, creeped Dani out. 
Dani began by talking about another cabin crew member who came from a busy flight and wanted to go straight to bed in a hotel. She continued:
"When she got into bed, she was struggling to sleep because she could hear children laughing and children playing outside her room. This went on for about half an hour."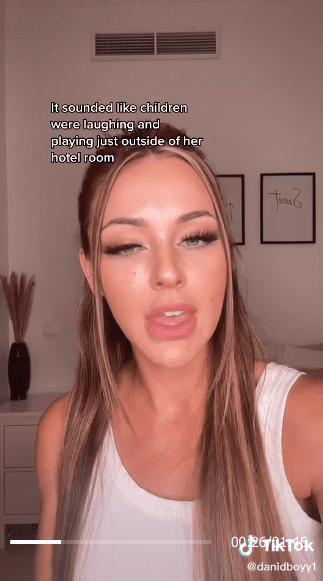 When the woman got frustrated, she called the receptionist and informed them of the noise. However, the receptionist said that the floor was only for cabin crew and not open to the public. 
In addition, no children or any other people were staying on the floor. The woman tried going back to sleep, but still, the laughter outside her room continued.
Eventually, the woman got tired and decided to look outside, but to her surprise, no one was there. So, she closed the door and went back to bed.
However, the sounds of children running around the hallway began again. Angry, the woman went down to speak to the receptionist herself. Dani continued:
"The hotel staff didn't seem to believe her when she said she could hear someone outside her room, so she requested to watch back the CCTV footage."
The woman was probably stunned to see the video. "She then watched herself open the door, let a little boy walk into the room, before closing the door again," Dani said.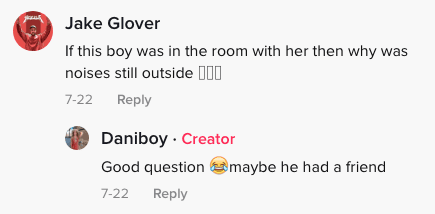 Dani's story definitely spooked many TikTok users out as the comments section flooded with people who shared their sentiments.
One user shared her own scary story while watching Dani's video, claiming that a cat meowed outside her room. However, she has no cat.
A similar story was recently shared on TikTok when footage of a man being attacked by a 'ghost' shocked social media users.
In the clip, gym paraphernalia began moving out of nowhere, and lights started flickering while a man tried to work out alone. Suddenly, a force took the man by the foot and dragged him across the room, causing him to run for his life.