Man Runs Out of Gym Scared after Being 'Attacked by a Ghost'
A TikTok video went viral after it captured a man getting dragged across the room by what many seem to believe is a 'ghost' and equipment moving by itself.
Many have reasons why they don't go to the gym, but a TikTok user's experience is the most legitimate excuse of them all, and social media users think so too.
A now-viral clip with over ten million views had the internet freaked out as it captured footage of a man being attacked by an invisible force, which was believed to be a ghost.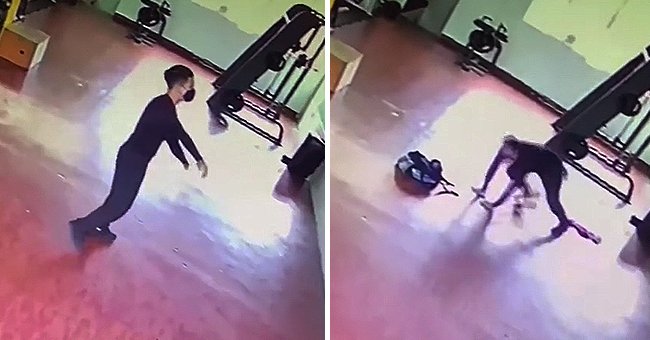 The TikTok clip posted by Carlos Ruiz began with the gym-goer normally preparing for his gym session and doing stretching exercises alone.
Suddenly, the TRX suspension started swinging back and forth without anyone touching it. Although the man didn't seem to notice at first, things quickly escalated.
The lights in the stairwell began to shut on and off, and it appeared that a black figure peeped inside. However, it wasn't until the medicine balls rolled towards him that the man freaked out.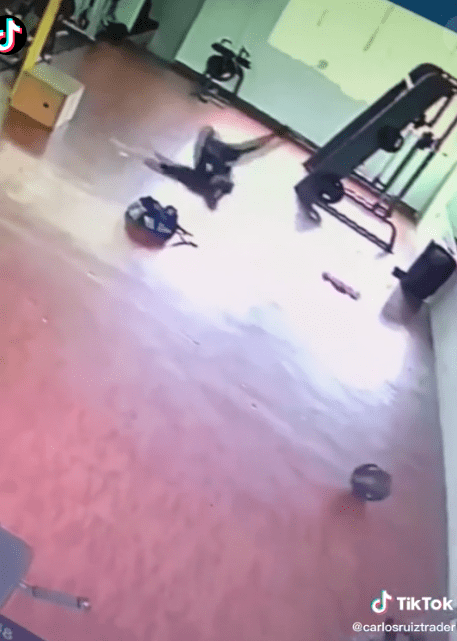 Immediately, he began to pack up and vacate the gym, but as soon as he walked, the man fell to the ground in what appeared to be an attack.
His right leg was raised in the air as he was pulled across the floor by an invisible being. Once he gained control of his body, he ran for the exit and left his belongings behind.
The video has since amassed thousands of comments, including one user who lightened up the situation. "Even ghost go gym more than me.. I need to be more motivated [...]," one comment read.
A similar occurrence took place in Columbia when CCTV footage captured an apparent ghost attacking one of the mayor's security guards out of nowhere. Mayor Jose Manuel Morales, who shared the clip, said:
"I want to share this video with you today, emphasizing that, as mayor, I have the conviction that faith has insurmountable power."
The footage showed the security guard doing his nightly patrol in a hallway until he was suddenly attacked and flung into a wall by an unknown force.
Many viewers raised concerns about the haunted government halls, but the mayor reassured the public that the area would be blessed.
There has been debate about the supernatural for years, but psychologists think that believing in such has some surprising benefits. Still, paranormal activities continue to haunt and entertain many.
Another eerie experience happened when a bride-to-be got a wedding dress that turned out to possess her home. She immediately evacuated her home.