36-Year-Old Mom Is Shamed about Looking Much Older but Perfectly Hits Back Every Time
Clare Dudley's TikTok slams trolls who criticize her appearance, saying she looks much older than her actual age.
Many women hope to look young and beautiful as they age, but criticizing others won't achieve that. Still, some people bring others down and call them out for physical appearance.
Clare Dudley, a 36-year-old mom from Cheshire, England, is among those who have faced trolls who often claim she looks older than her age.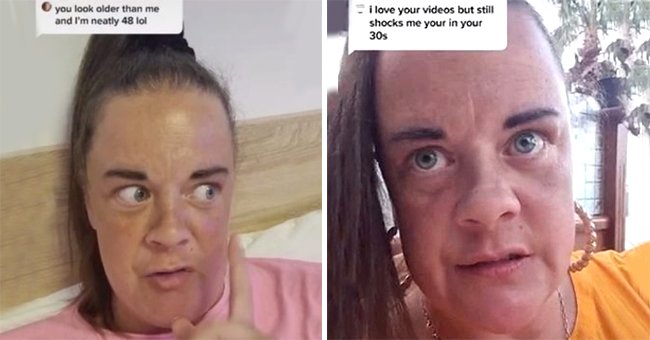 TikTok users would leave comments on her videos, surprised that Dudley was only in her 30s, whereas they thought she ranged from 50 to 60 years old.
Others even compared themselves to the proud mom, saying they are much older but look a lot younger than Dudley.
Others would go further by making fun of her appearance and leaving rude remarks. Nevertheless, Dudley is unbothered and instead hits back at those who only know to be mean.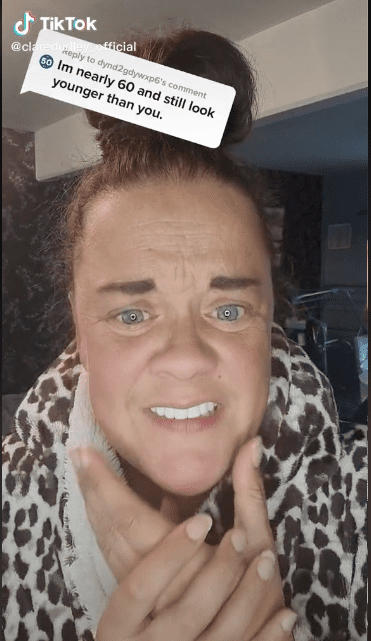 In several TikTok posts, Dudley responded to her critics and even dared them to post bare-faced and unfiltered photos online. She said:
"Show me a picture of you with no makeup on, and no filter on, and then come at me. Until then, shut it. Have a nice day."
Although she didn't disclose how many people sent her photos of themselves, Dudley responded to one TikTok user through another post.
In the clip, she replied to a social media user named Susan, saying: "I've just had a look at your picture, and I'm not being funny, that's filtered isn't it? Come on, Susan, that's a filtered picture, and my mom said on that picture you look her age, and she's nearly 60."
Another TikTok user aired her sentiments on the app after being embarrassed because of her physical appearance.
In another post, Dudley responded to a fan who claimed to love her videos but was shocked to know Dudley's real age.
Apart from the negative reactions, Dudley also has supporters on her page who continue to defend and cheer her on. One of them wrote:
"We can all put a filter on but what I love about you, is u never do!! Because your real hun xx I mean why r they obsessed with age [sic]!!"
Another TikTok user stayed neutral in the situation and suggested that people continue the ridicule because of the reactions Dudley posts.
Most recently, another TikTok user aired her sentiments on the app after being embarrassed because of her physical appearance.
According to Fallon Melillo, she was denied access to a party bus because of her size. In the viral clip, she explained what happened and how the bus company promotes weight shaming.