Toni Braxton Puts Thighs on Full Display in Tiny Shorts & Holed Sweater Sitting on Piano
American singer Toni Braxton is 53 years old but looked over 20 years younger than her age in a new picture she shared on her Instagram Story that showed her flaunting her thighs. 
Toni Braxton is a singer and songwriter who has enjoyed much success in the music industry. As of 2020, she had sold more than 70 million records worldwide, making her one of the highest-selling female R&B artists in music history. 
She is a seven-time Grammy Awards and American Music Awards winner and a nine-time Billboard Music Awards winner. In addition, she has received many more truly deserved honors and recognition.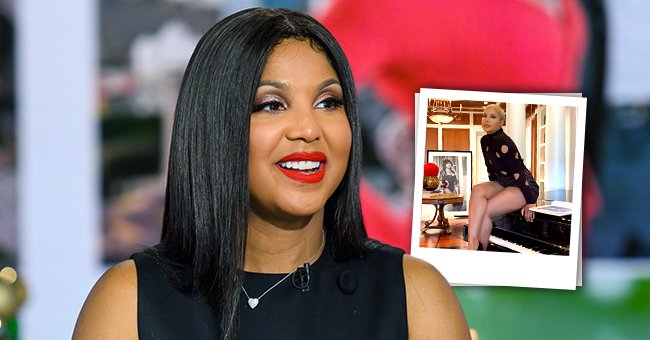 Besides Braxton's musical success, she is also a gorgeous woman. Her beauty is one remarkable aspect of her personality. Another truly astounding thing about her is that she has not aged a bit. 
Today, Braxton is 53 years old and will turn 54 on October 7, 2021. However, anyone who takes a look at her will conclude she is in her twenties. It certainly seems she has found and drunk from the fountain of youth. 
Many people have marveled at Braxton's beauty and youthful look. Those persons were made to admire even more after she shared a picture of herself on her Instagram Story recently.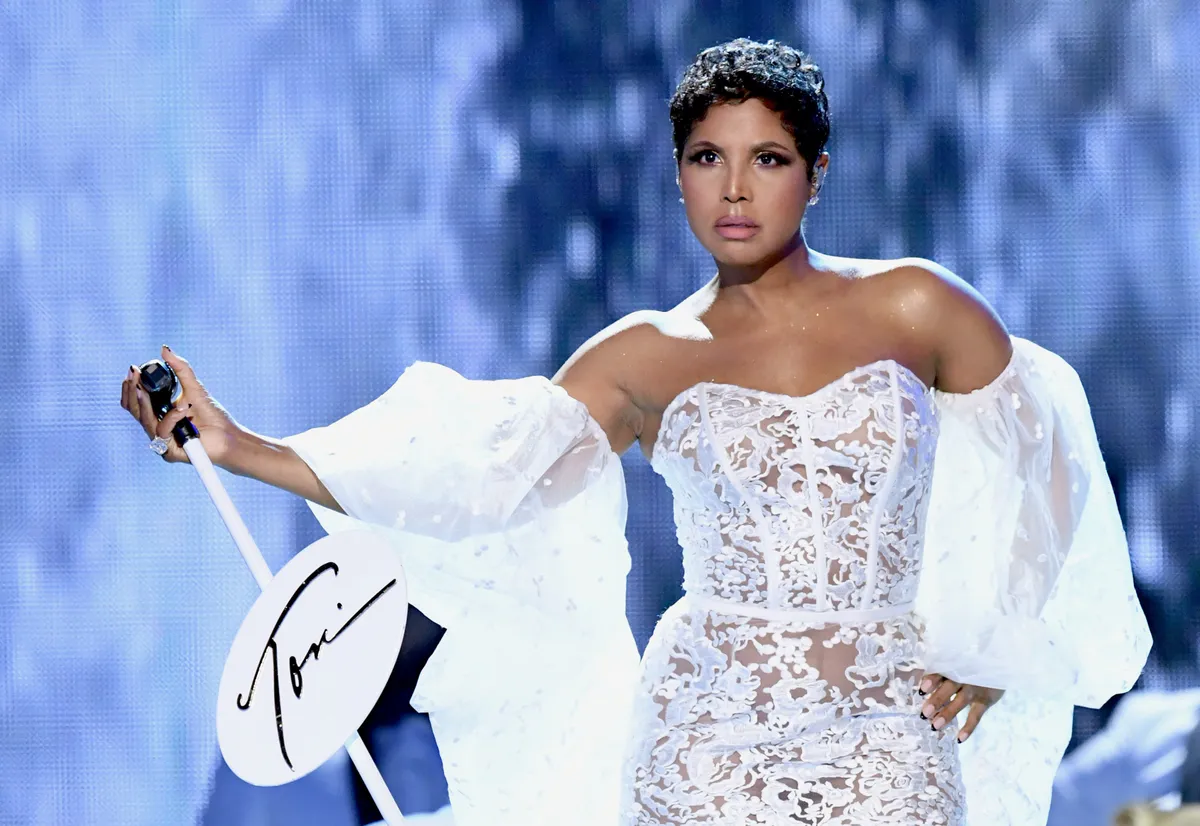 The snapshot showed Braxton clad in a black turtleneck sweater with multiple holes that showed her flawless skin. She paired the top with tiny shorts, revealing her gorgeous legs. 
Braxton completed her chic and sexy look with black leather red bottom heels. She sat on a piano and rocked a low-cut golden hairstyle. 
She realized she had to change her life and decided never to be a victim of the disease.
Braxton knows she is beautiful and never hesitates to show it off. In April, she flaunted her toned abs, arms, and legs in a red swimsuit in a video she shared on Instagram that showed her dancing around. 
The 53-year-old usually gets asked about the secret to her youthfulness and beauty and always shares tips with her fans. In a Vogue video, she gave a guide to faux-lashes and full-face makeup.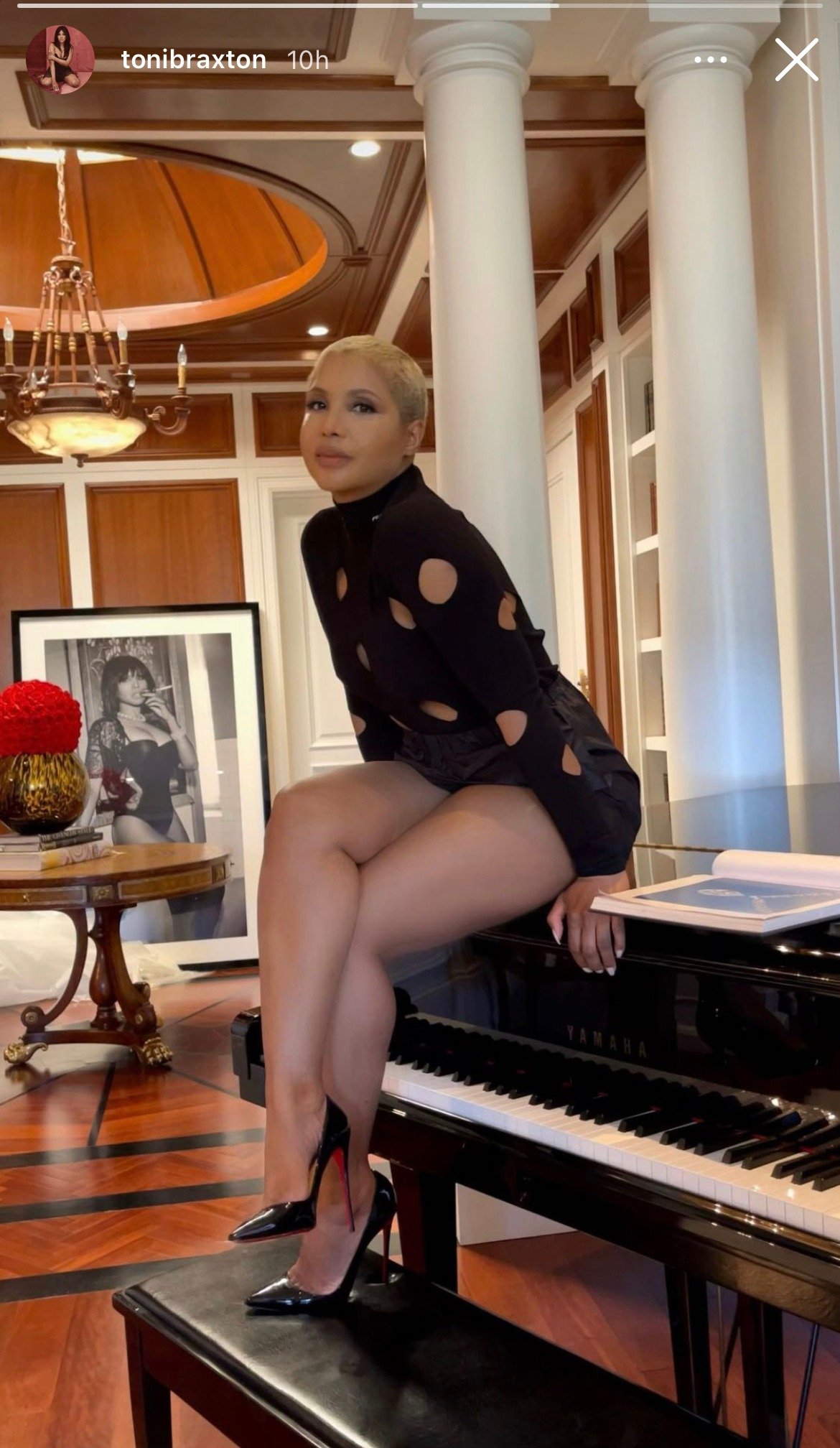 Braxton has also disclosed the "magic wand" she uses in her skincare routine. Her routine is tried, true, and simple and keeps her skin looking and feeling good. 
Despite looking refreshingly gorgeous, Braxton has been living with lupus since 2008. In 2016, she suffered a flare-up and spent time at the hospital. She recovered and was released and has managed it since then. 
In a chat with Prevention.com, she opened up about living with the autoimmune disease and revealed she was petrified, depressed, and scared after her diagnosis. 
However, she realized she had to change her life and decided never to be a victim of the disease. Hence, she listened to her body and learned how to cope with the condition. 
Braxton is a proud mom of two sons, Diezel, 18, and Denim, 19, who she shares with her ex-husband, Keri Lewis. 
Diezel was diagnosed with autism as a child but has learned to live with the condition. The teenager excels in his endeavors and made his mom proud recently when he gained admission to Howard University.