Howard University Honors Late Chadwick Boseman by Naming College of Fine Arts after Him
It's been over a year since the world lost actor Chadwick Boseman, the man who inspired millions of people around the world not only for his characters on the big screen but also for who he was as a person.
Recently, Howard University, where the star graduated from back in 2000 after completing his BFA in directing, paid tribute to the late actor by naming one of its departments after him.
In a video shared on the university's official Instagram account, a worker can be seen climbing up and down a ladder as he puts letters in order, reading "Chadwick A. Boseman College of Fine Arts."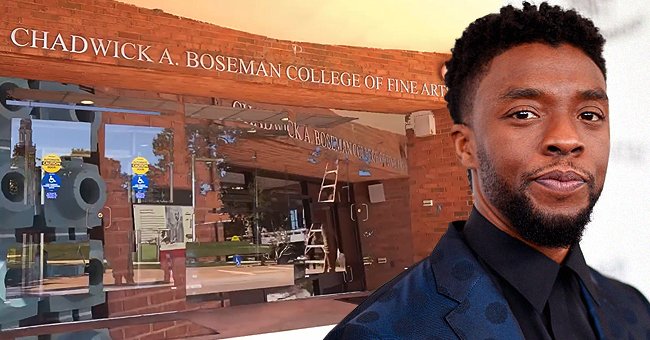 ONE-OF-A-KIND
The school also remembered the 43-year-old by saying: "An icon in his own right who has left an immeasurable legacy for the next generation. Thank you, Mr. Boseman."
[H]is death took the world by surprise because no one knew that Boseman battled with colon cancer.
The plans for the tribute were first shared back in May and, at the time, Boseman's wife, Simone Ledward, said a few words about her late husband's educational experience:
"The re-establishment of the College of Fine Arts brings this part of his story full-circle and ensures that his legacy will continue to inspire young storytellers for years to come."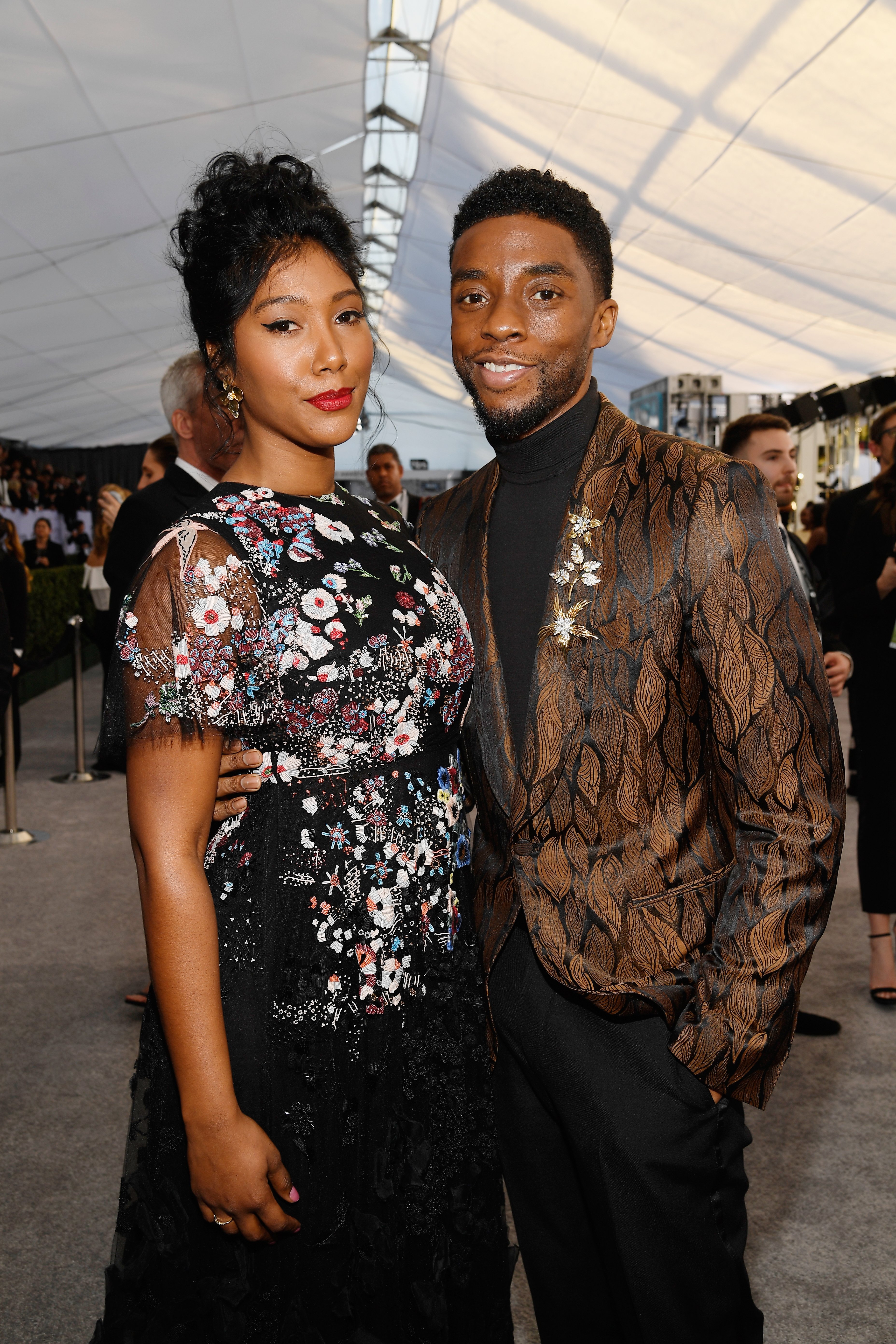 A SYMBOL OF PERSEVERANCE
In 2018, the star of "Black Panther," "Avengers: Infinity War," and "Avengers: Endgame" returned to Howard University to deliver a powerful speech about the importance of living in the moment.
Boseman inspired students to savor the tastes of their triumph, telling them not to "swallow the moment whole without digesting what is actually happening."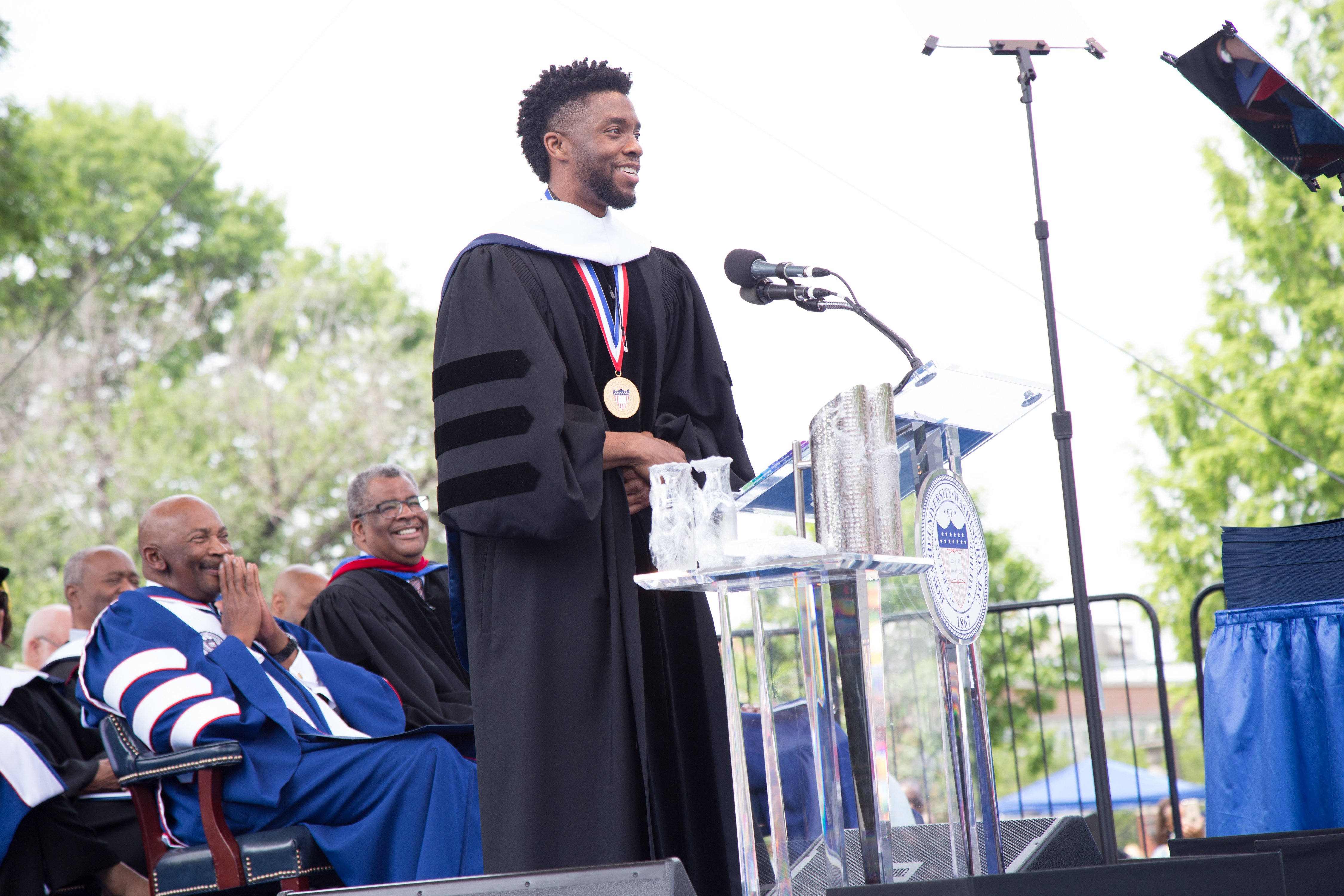 He also spoke about how crucial it is to find one's purpose, adding that purpose is an essential element of each person and why they are on this planet at a particular time in history.
Boseman ended his commencement speech with a "Howard Forever," a reference to the iconic "Wakanda Forever" salute, giving every student at the graduation ceremony a memory that they will never forget.
The iconic actor passed away on August 28, 2020, and his death took the world by surprise because no one knew that, for the last 4 years, Boseman battled with colon cancer.
Tributes from fellow celebrities, such as Kevin Hart, Mark Ruffalo, and Lupita Nyong'o filled the internet, remembering the great human being that Boseman was and how much his laugh would be missed.