Bindi Irwin's Daughter Grace 'Lights Up' While Watching Videos of Late Grandfather Steve Irwin
Bindi Irwin, the daughter of legendary animal lover Steve Irwin, has recently taken to her official Instagram page to share a special fact about her daughter Grace.
According to the 23-year-old, Grace has been watching some of her late grandfather's clips on the projector at their camp at the Steve Irwin Wildlife Reserve, and she seems to love it.
Bindi explained that the toddler always "lights up" whenever she sees Steve on the screen and that she wishes he would still be around to hug her little girl.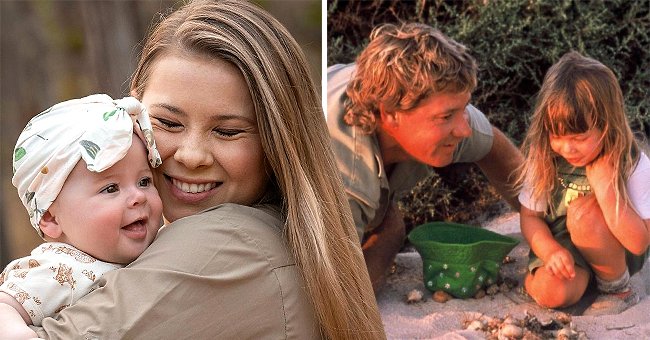 THEIR PROTECTOR
However, even though he is no longer physically with them, the proud mother believes that her father, who passed away 15 years ago, is Grace's guardian angel and is watching over her.
Robert, who will be turning 18 in December, is the spitting image of his father.
KEEPING HIS LEGACY ALIVE
To this day, the Irwins still remember their patriarch with love and devotion and never miss a chance to pay tribute to the man who conquered the world with his smile and positive energy.
Steve was only 44 years old when he died after being pierced in the chest by a stingray's barb in 2006. Their children, Bindi and Robert, have continued his legacy with pride and joy.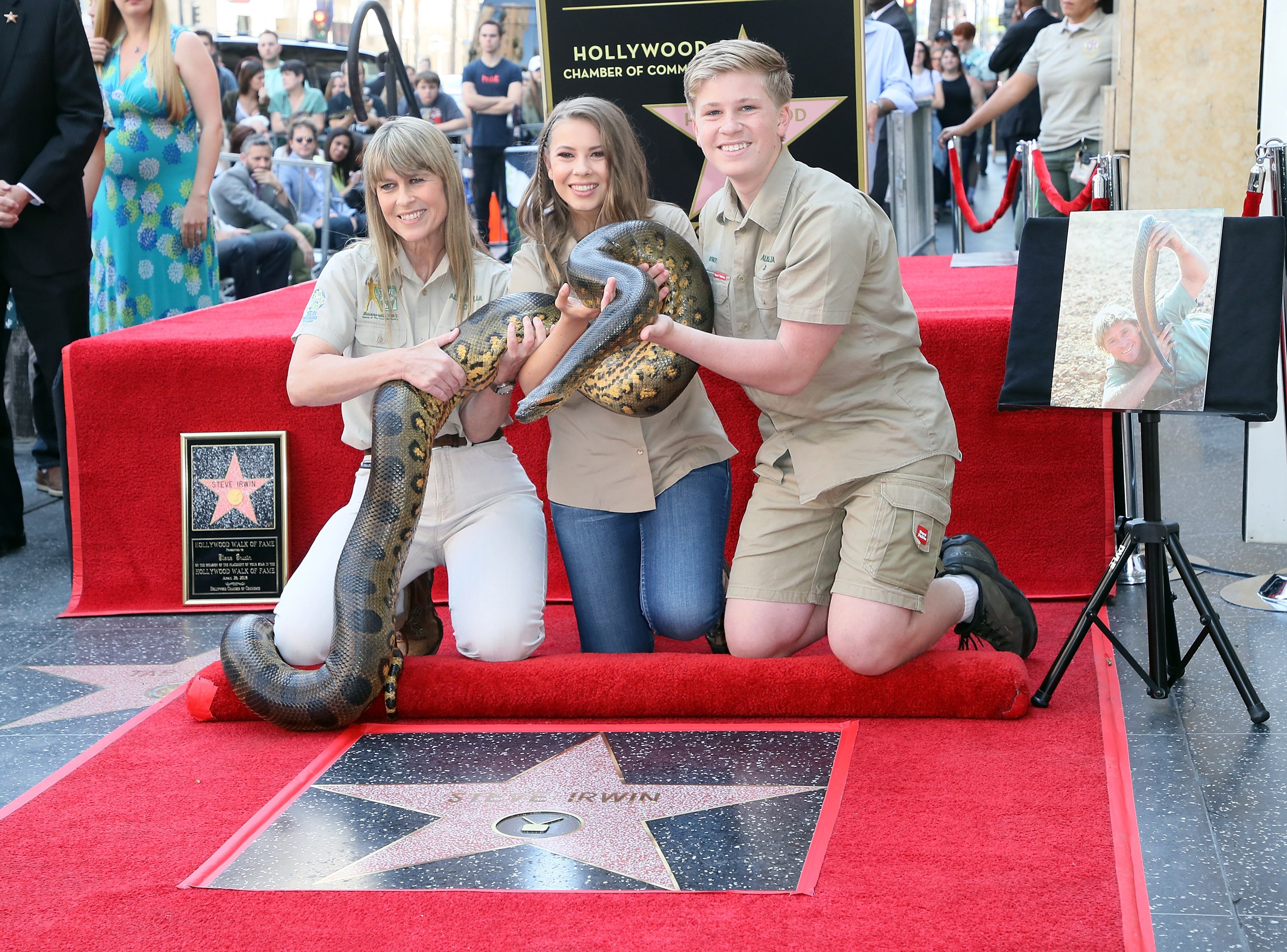 Last year, Bindi honored her father by sharing a photo from when she was still a little girl, and the two can be seen at the beach collecting all sorts of shells.
In the adorable snap, the wildlife conservationist and beloved television personality is staring sweetly at his young daughter as she proudly looks at the shells she could gather.
Along with the photo, Bindi wrote: "You're always in my heart." A beautiful tribute to the man who she claims to have inspired her and the whole world to "love all wildlife."
TWO PEAS IN A POD
Her brother Robert, who will be turning 18 in December, is the spitting image of his father as he shares the same energy, enthusiasm, excitement, and love for animals as the late star.
On his 17th birthday, Robert posted a video showcasing several moments of his life featuring his father, from his birth to the moments they shared as a child.
In the clip, fans can also see how much he loves following in his father's footsteps, rescuing and taking care of all species of creatures roaming the earth, which is something that makes him feel "very lucky."