Serena Williams Shows Her Flexibility Balancing in High Heels, Cocoa Tone Top & Leggings 1 Week after Health Updates
Serena Williams always sets the bar high. The tennis wiz showcased her flexibility with an unbeatable model pose balancing in heels and rocking cocoa tone top and leggings a week after her health updates.
Serena Williams is the woman who has more grand slam titles than any male tennis player, an inspiration, a role model, a wife, a mother, the queen of the court, and now, a fashion-conscious individual with a clothing brand.
Through her fashion, she flaunts her toned physique, makes daring fashion statements/trends, and is on a quest to liberate women from the shackles of insecurity about their bodies or appearances.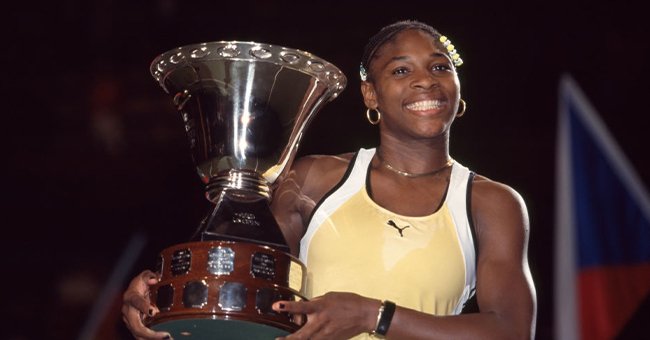 Recently, this star displayed her flexibility by maintaining a balanced pose with one leg above her body while the other clung fiercely to the ground.
Her daring posture was achieved in a fitted long sleeve, a cocoa tone crop top paired with a "Be Strong" labeled body-hugging leggings and stiletto shoes.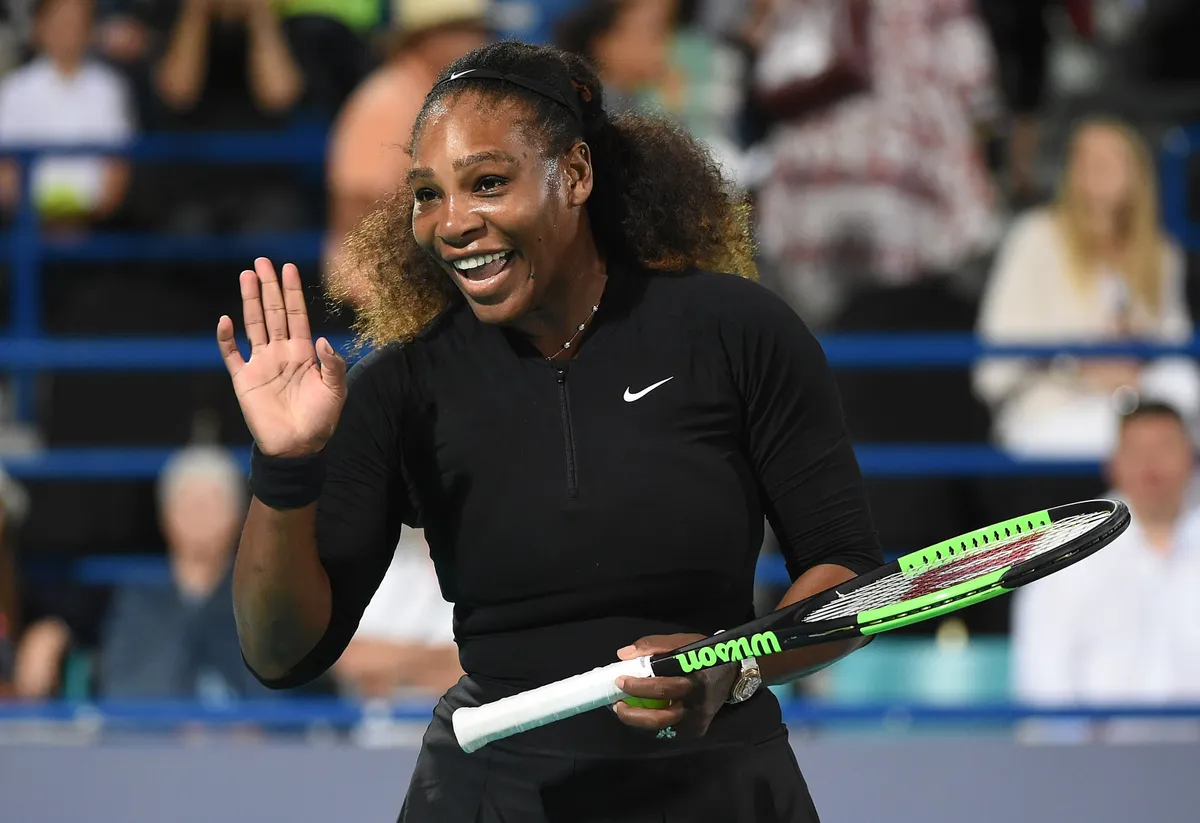 Williams' body confidently arched in a box, with her lengthy ponytail hairdo training downwards with her head tilted backward, hands braced to steady her frame.
Via the caption, the model announced the release of a new collection known as Xena. She wrote: "Xena is back and better than ever in our cocoa color just in time for fall."
This post comes one week after the 23-time grand slam title holder gave insights into her health. She had suffered a torn hamstring and was healing.
Before August ended, she told fans that it was progressive but would love to heed her doctor's advice to continue to rest. So she withdrew from the US Open. The health updates ended with a show of gratitude to her loyal fans.
A TRUE INSPIRATION
When Serena Williams played a few months after delivering her daughter, Olympia Ohanian, wearing a superhero costume, she was tagged many names like a trendsetter and real-life superhero, among her numerous qualities.
The 39-year-old's career has been successful, and in turn, impactful in many ways, and while she touches life with her unbeatable strength and passion, her fashion threads often receive a nod from her numerous fans.
Williams has been subjected to racial and sexist comments over her looks but showed resilience and proved to critics that it is not wise to judge a book by its cover.
She is very concerned about setting girl power standards for herself, her daughter, and fans by elevating above the criticism, accentuating the outer beauty, and appreciating appearances.
A BALANCED LOVE LIFE
It is nearly impossible to believe that she has time for personal business with many things on her plate. But the truth is, she does! She is married to one of the world's best and supportive husbands, Alexis Ohanian.
The two have each other's back and are parents to 3-year-old Olympia Ohanian. While many gushes at their relationship, Williams admits that marriage is never bliss, but with constant work and commitment, it is a fairytale affair.