Scott Disick and Amelia Hamlin Are Reportedly Reevaluating Their Relationship amid DM Drama
Scott Disick made a splash in the media when Younes Bendjima leaked his shady DMs about Kourtney Kardashian. Now the TV personality is facing the consequences in his current relationship. 
The internet was buzzing last week after Kourtney Kardashian's model ex-boyfriend leaked private messages from Scott Disick. In the messages, Disick was criticizing Kourtney's PDA with her new beau, Travis Barker. 
Reports claimed that the father of three was "mortified" at his actions that resulted in a dramatic press response. Unfortunately, things are only getting worse as his current girlfriend, Amelia Hamlin, takes a stance on the incident.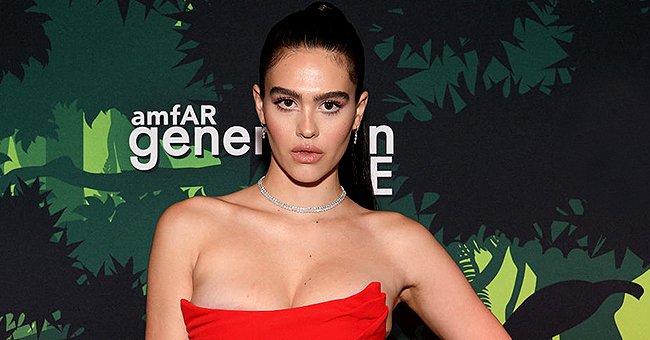 Many people have wondered where Amelia Hamlin and Scott Disick stand after Disick's DM debacle. Since November, the 20-year-old model and "Flip It Like Disick" star have been romantically linked to each other. 
However, recent instances allude that there is trouble in paradise. For example, Hamlin recently posted an image on her Instagram story, and in it, she was wearing a top that read "don't you have a girlfriend?" seemingly taking a hit at Disick. 
Sources previously revealed that Hamlin was initially annoyed at her boyfriend for sending the message. However, they also explained that Hamlin was not going to do anything about it at the time and still had plans together:
"They are spending Labor Day in New York and planning to go to The Hamptons and then be in NYC for Fashion Week."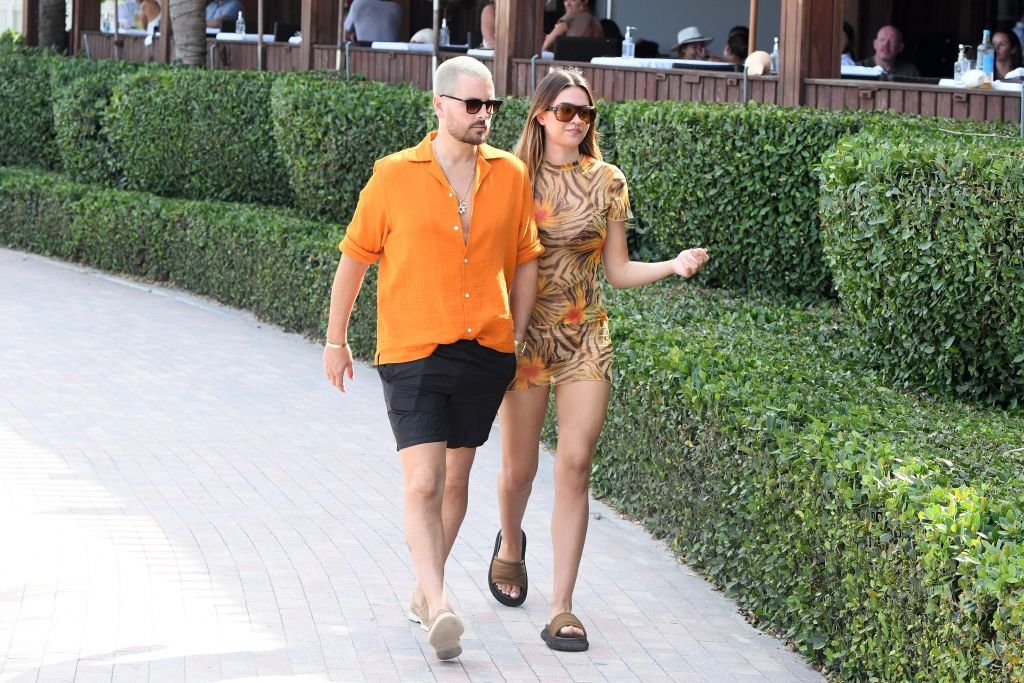 It is no surprise that Hamlin initially continued her plans with Disick after the private message debacle. She even seemed to address the incident with a supportive message that encouraged people to be nicer to each other. 
Unfortunately, Hamlin's supportive stance has switched, according to sources who are close to her. Apparently, the model realized that she needs a break from her 38-year-old boyfriend after assessing the situation. 
Although Hamlin reportedly let Disick know that she was disappointed in him, it seems she needed to put more thought into her future with him. Sources told E! that the pair were spending time apart and shared their reasons: 
"They are in different places and trying to figure out if it's time to move on and if they are really done." 
If the past is anything to go by, this may mean that Disick and Hamlin's relationship is nearing its expiration. The reason being, sources gave a similar explanation to the press amid Disick's breakup with Sofia Richie. 
Nonetheless, some people will be happy if a breakup is an outcome for Disick and Hamlin. One of those people is Hamlin's mom, Lisa Rinna, who has been open about her desire for her daughter to date someone else. 
Rinna even questioned why her daughter couldn't have picked Harry Styles as a suitor. The "RHOBH" star also added her two cents on her daughter's current situation by cheekily posting a picture of the British pop star. 
Disick has yet to comment on his leaked DM publicly, but he has posted a few Instagram stories since. Hamlin's recent posts show her spending quality time with her gal pals without any sighting of Disick.