Desperate Woman Forced to Give Adopted Daughter Back after Birth Parents Changed Their Mind
When a couple had very low odds of conceiving naturally, they turned to adoption. However, five days after they brought home their miracle child, the birth parents wanted her back. 
Sarah Howell, 31, recently shared her heartbreaking story of loss. Years of struggling to conceive were met with even more sadness after she and her husband Chris, 32, received an unexpected call from the adoption agency.
The couple had just taken home their new baby when someone contacted them to state that the birth parents changed their mind. Legally, they were allowed to do this up to 10 days after the adoption.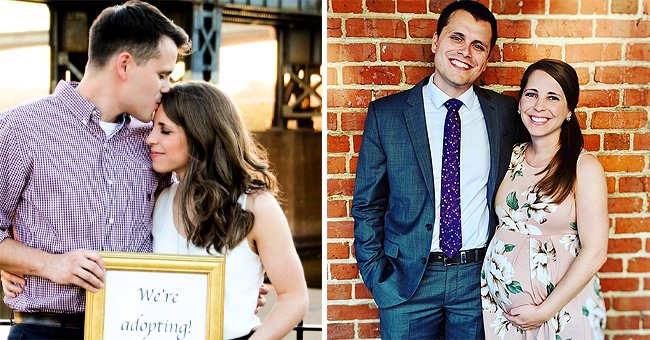 THE UNEXPECTED DISCOVERY 
This phone call came within 5 days, so the Howells knew they would have to say goodbye to the baby girl they had fallen in love with. However, their story did take a turn for the better.
In fact, Sarah found out that she was pregnant against all odds and after being told she only had a 1 percent chance of conceiving a child naturally. 
NOT ANGRY OR BITTER
The mom-to-be actually took a test the very same day they first heard they were successful in their attempts to adopt a child. While that part of their story did not work out, they do not hold any anger or bitterness. Sarah said: 
"We do not hold anything against her birth parents. If we could, we would tell them how much we love them, and how lucky baby girl is to have them as parents."
THEIR GROWING FAMILY 
After everything they had been through, the couple was elated to welcome their son Noah Howell. Sarah gave birth in October of 2018.
They have since adopted another baby boy, and his name is Levi. This year, the couple also began fostering a baby who is only 2 months old.
FACING IMMENSE HEARTBREAK 
While they are overjoyed with their little family now, it wasn't always easy. They faced immense heartbreak when their baby girl was taken away from them. Sarah said: 
"Saying goodbye to her hurt more than words can adequately describe. It felt like an actual death to us because we knew we would likely never see her again."
THEIR MIRACLE 
Thankfully, they were able to heal. Sarah thanked God for the miracle of her pregnancy and that despite all of the odds stacked against them, they now have the family they always desired.
She stated that they had been praying for this family for years and while her kids keep her busy and make life chaotic at times, all of the "giggles, laughter, and joy far outweigh anything else."
ENJOYING THE NOW
The happy mother expressed that she always reminds herself that she will miss cleaning up her kid's mess and changing their diapers one day. This helps her enjoy the now. 
On her Instagram page, Sarah documents her family's beautiful journey. Photos of her boys take up much of her content, and the smiles on all of their faces are undeniable.