Michael K. Williams Once Said He 'Was Playing with Fire' Talking about His Drug Addiction - Inside His Double Life
Michael K. Williams, who recently passed away, once revealed that his life involved two sides; a seemingly normal side and another that used drugs heavily. Here is a glimpse into his double life.
Michael K. Williams was one of the industry's finest entertainers with passion and dedication for his art. Unfortunately, the actor recently passed away, a tragedy that stunned many movie lovers, his associates, and loved ones.
However, reflecting on his life, how he acted, what he admitted amidst his past mistakes, and his legacy makes his memories worthy of talking about.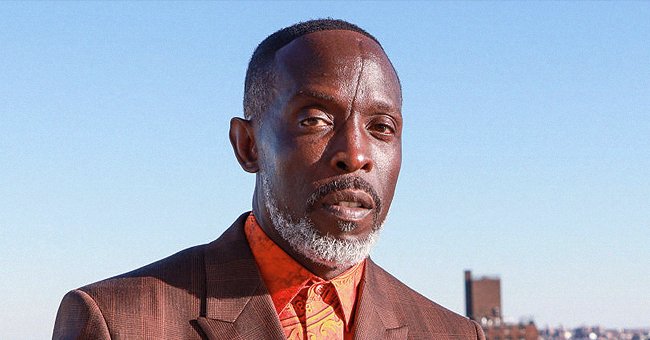 In 2012, the "The Wire" alum candidly shared his past experiences of a rather hectic lifestyle. The then 45-year-old claimed to have lived two different lives, with nothing in common.
Williams lived in the gangster territory of Newark as a drug user, abusing substances around like-minded fellows, who were armed, felons, ex-convicts, or gangsters.
Michael K Williams was a beautiful, passionate, expansive soul. I felt so lucky to have known him, and we were all so fortunate to have enjoyed his incredible talent. He burned so very bright.

Rest in power, MKW.

You will forever be The King. pic.twitter.com/LuFY0tG9NA

— Aisha Tyler (@aishatyler) September 6, 2021
He remained the lovable movie star on camera, but offscreen, the actor found himself in dangerous environments. While speaking to an outlet, he said:
"I was playing with fire. It was just a matter of time before I got caught and my business ended up on the cover of the tabloids or I went to jail...I didn't know how I didn't end up in a body bag."
This lifestyle was not the most convenient, but it offered Williams some comfort at the time, even though he felt lonely and broken. He explained that he would slip out from his circle of responsible friends to do drugs, and they did not get wind of it.
He played his game well, keeping the double life under the radar. Even the tabloids did not record any unusual story about the "The Wire" star. Neither did his acting crew or producers perceive any odd behavior.
WILLIAMS BEFORE HIS DEATH 
Williams hoped to change a life and connect with those who found it challenging to quit such a lifestyle. His honesty was refreshing and commendable. 
The entertainer publicly explained that he had begun a new process to recovery, which was therapy. Then, in February, after filming "Lovecraft Country," the Emmy nominated performance, he embarked on a journey of sobriety.
He explained that drug abuse is bad and unhealthy, but that when a person quits, they must adjust to every area of their lives and be surrounded by good friends to aid a full recovery.
WILLIAMS' TRAGIC AND SUDDEN END
Sadly, this rare gem, Williams, was found dead a few hours ago in his New York residence. There is no autopsy report to confirm the cause of death, but the authorities suspect that he must have died from a drug overdose.
This shook the movie industry, and many celebrities, actors, and producers mourned their loss via public statements on social media. The likes of Spike Lee, David Simon, Maria Carey, Taraji P. Henson, and Edward Norton paid tributes to the iconic TV star.